Joining the dots between technology experimentation and our future fighting vision will deliver an effective RAS Land strategy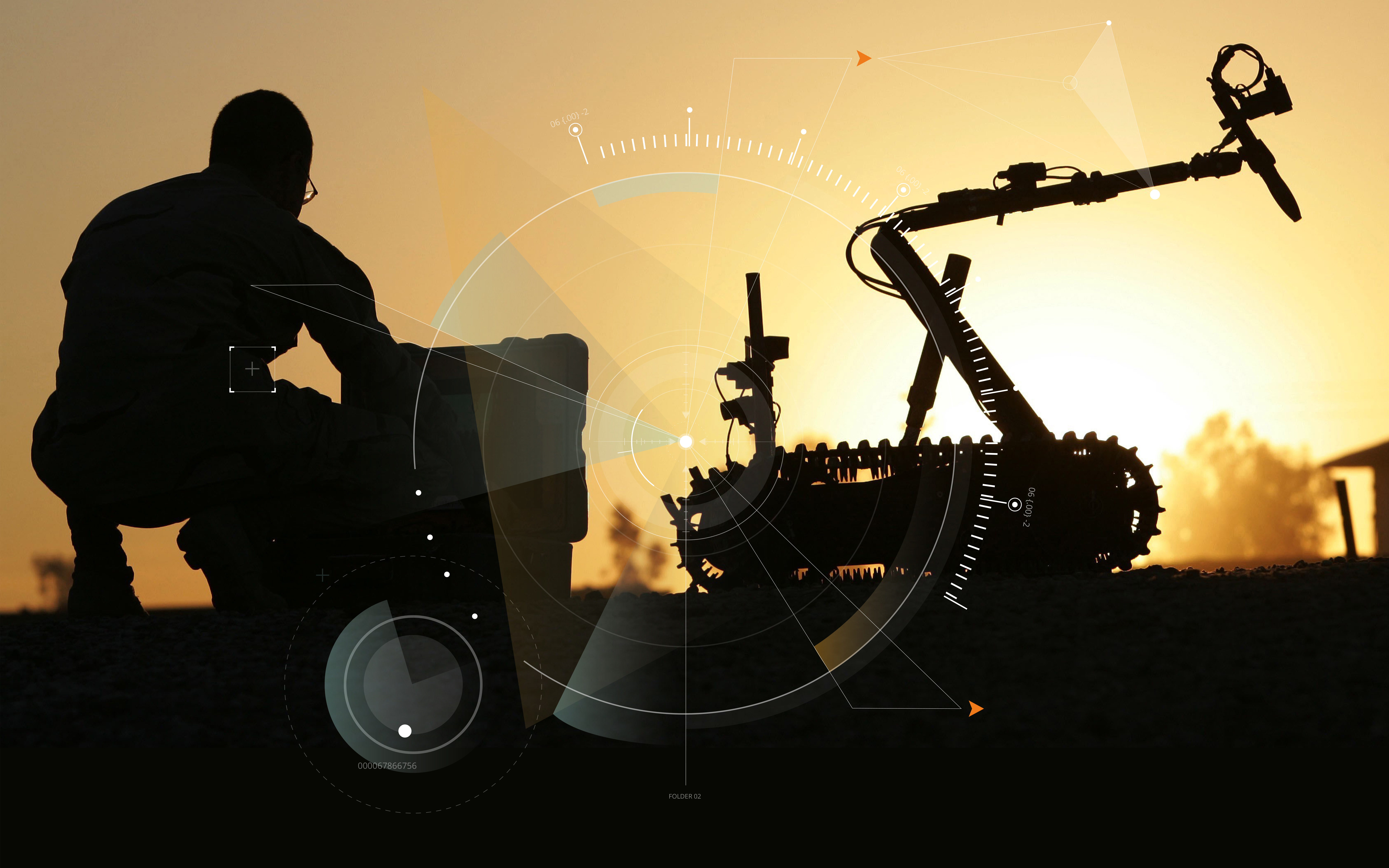 Today's Land defence environment represents two disparate points on a journey to deploy effective robotics and autonomous systems (RAS) as part of our future fighting power.
At one end we see a fascinating series of distinct projects that are rightly exploring the rapidly expanding horizons of technology related to RAS.
At the other end, Concept Force Land 2035 (CFL35) is giving us a glimpse into the future – a vision about how we want to fight in the next 15-20 years.
Both are essential and celebrated as major opportunities to adapt, reflecting the changing nature of modern warfare. But they also rely on some critical near-term decisions:
Apply the findings from individual technology projects to a broader range of technical functions. Maximum value from the current wave of experimentation occurs when we start to identify the capability implications when findings are pulled through into other parts of the operational spectrum.
Recognise the importance of the underpinning architecture that connects individual emerging technologies together. Considering this technical 'connective tissue' in parallel with frontline hardware is a more accurate way to reflect the reality of future combat, and to see how unmanned systems can fill gaps in the current capability, expanding its reach.
Use longer-term tactical and doctrinal decisions about how we want to fight in the future to frame and guide the near-term experimentation designed to deliver the required tools and techniques.
Together, these are about switching to a 'system of systems' approach to experimentation and capability acquisition. Technology experimentation through a Prototype Warfare methodology will have implications across all tactical functions. It therefore it needs to be considered and planned in that context. It also needs to be considered in relevant increments of time, and across the three core technology components – platform systems; information systems; and enabling systems.
In our recent content QinetiQ has considered and advocated ways of thinking at both the start and end of the capability development process. Over the coming months we will build on this. Starting at DSEI we will deliver monthly perspectives on how multiple RAS experimentation projects and underlying technologies can combine to impact different tactical functions and operational contexts between now and 2035.
The first will be issued during DSEI itself and can be found here – those who wish to discuss this, and future monthly content on this subject sent to them should email me at kjmallon@qinetiq.com or visit the QinetiQ DSEI stand S3-400.