Batteries Day 2018
18/02/2018
Jim McGuinness
18 February is National Battery Day, dedicated to the simple batteries we all use every day.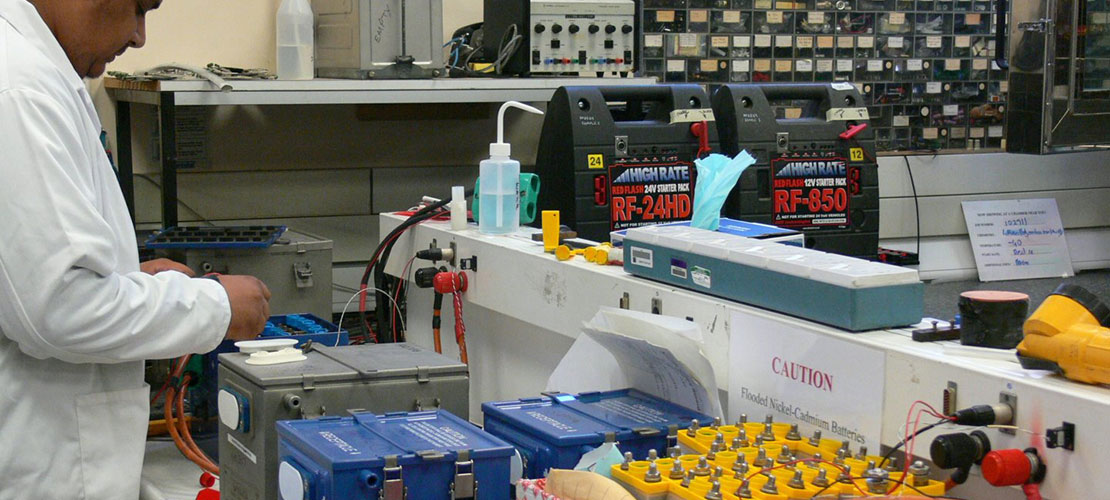 As electronics have become more portable, we are increasingly reliant on these little reservoirs of energy. With the future emergence of electric vehicles and smart grid systems, this reliance will surely only increase.
QinetiQ has two battery teams that play their own important roles in the development and use of batteries in many applications. Our largest team works primarily on setting standards and resolving in-service issues through a comprehensive suite of electrical and environmental test capabilities, from looking at low temperature operation of a coin cell, extending the cycle life of a lead acid, or integrating the latest developments onto platforms. Our second team focuses on Research and Development, developing new lithium based systems for military and commercial application, as well as looking at emerging technologies, such as fuel cells and hydrogen storage/generation.
On 15 March, our teams will be attending the BatteryTechExpo in Telford; if you're attending, pop by our stand and chat to us about some of the great capabilities and technologies we are developing.