The Early Careers Development Programme within QinetiQ is our fantastic offering to assist and support our Early Careers Community in their initial working years. It is important for us to create a talent pipeline for the future innovators and leaders of QinetiQ. The Early Careers Community bring new perspective and ideas, different approaches to work and an abundance of energy, whilst we equip them with the knowledge and skills they need in order to succeed. On 8 October we came together to celebrate our Apprentices and Graduates who successfully completed their Early Careers Development Programme on the 31 August this year. Our 2020 Early Careers Completion Celebration, which was hosted virtually for the first time, recognised this accomplishment and was a great success!
We were joined by members of our Global Leadership Team and key business members to offer their thanks and support to our Early Careers Community as they roll off into their new roles within QinetiQ. It was a great turn out!
As part of the event, we recognised high performance with some special awards for outstanding achievements, celebrating those who excelled and really stood out.
Meet the Winners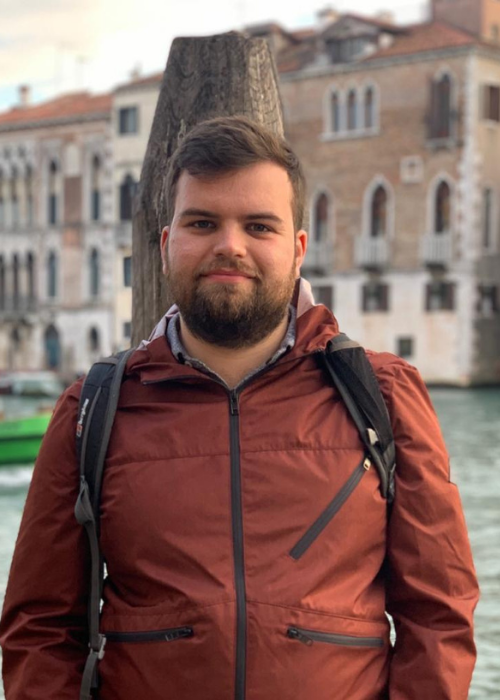 Customer Focus - Thomas Chamberlain
Thomas is dedicated to problem solving, in particular when providing equipment to support customer demonstrations and consistently displays the behaviours of keeping promises and the value of high performance. In addition, Thomas went that extra mile by providing exceptional out of hours support to an operational platform, offering extensive telephone and technical support over a weekend. The effect of conducting this support activity ensured a swift resolution, restoring vital communications capability to a submarine.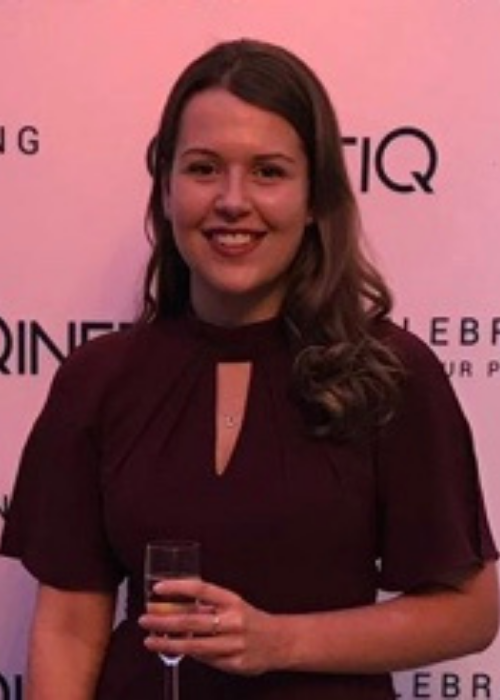 Contribution to the Business - Hannah Clarke
Hannah has been an integral part of the RLTPA (repricing of one of our large contracts, the Long Term Partnering Agreement) negotiation team. Working closely with our UK Ministry of Defence (MOD) customer, ensuring all outstanding issues were addressed and applying the required scrutiny to the numerous constituent documents of the RLTPA, Hannah has provided a huge benefit to our business. Throughout it all, Hannah remained enthusiastic and helpful, despite working incredibly long hours, and demonstrated excellent collaborative skills with a key customer as well as with her team.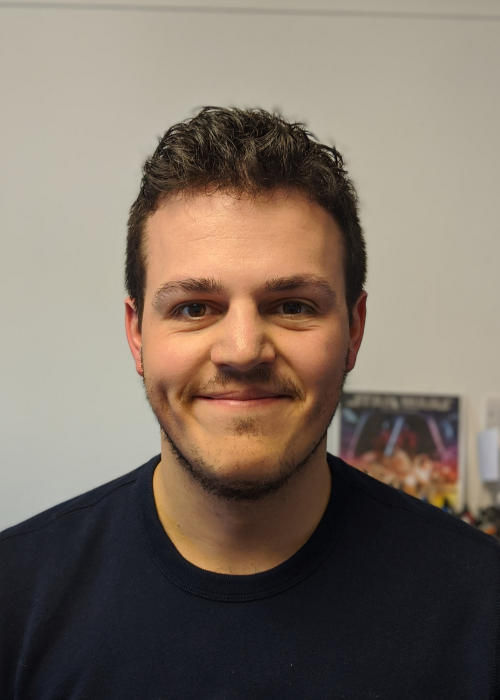 Innovation - Benjamin Smith
Benjamin has been instrumental in developing an Automatic Target Recognition capability that uses Machine Learning and Artificial Intelligence to locate and identify human and military vehicles in visual and Infra-Red sensor imagery, value-adding commercially available technology by adapting and training the algorithms for military use. His work helped QinetiQ deliver a UK first at the Army Warfighting Experiment at Salisbury Plain, UK, in September 2020 and he supported the live-fly trials activities, supporting the technology and providing explanations to customer trials assessors and other stakeholders.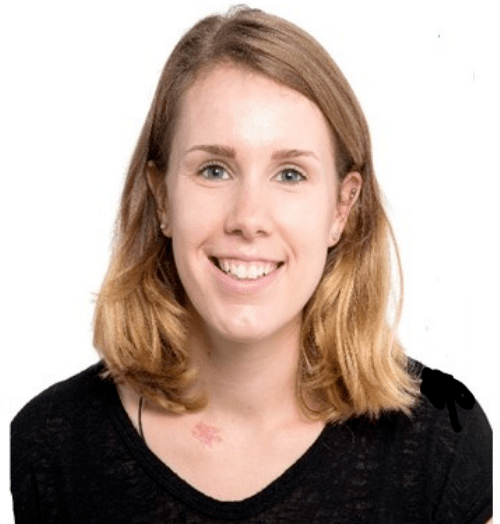 Early Careers - Helena Jennings
Helena has been an exemplary student throughout her apprenticeship; achieving either merit or distinction in every exam, as well as achieving apprentice of the year not once, but twice and was a model student for others to emulate. Helena's willingness to support others went beyond the classroom and workshop, evidenced by always being the first to volunteer for extracurricular activities for example, promoting STEM to local schools and representing QinetiQ to young people and visitors at the Royal International Air Tattoo, two years running. Additionally, Helena won the prestigious Silver Medal in the annual World Skills UK competition.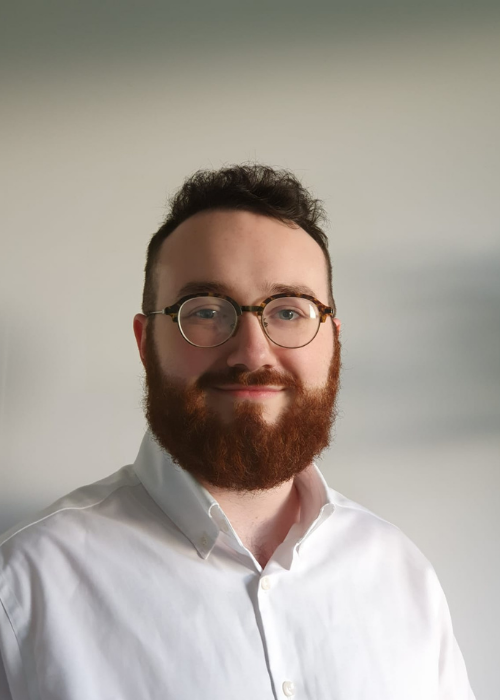 Coaching and Mentoring - Charles McKay
Charles has volunteered at a local college, helping students develop their technical and project management skills by supporting students in attaining their Golden CREST award. He engaged students and equipped them with skills such as critical thinking, problem solving, collaborative skills, and ultimately established connections between the school, work place and community. Charles also attended weekly sessions at a college educating younger minds on topics such as robotics and electrical engineering. Charles is also highly involved in CORTEX*, giving insightful and innovative talks on the work that takes place in QinetiQ.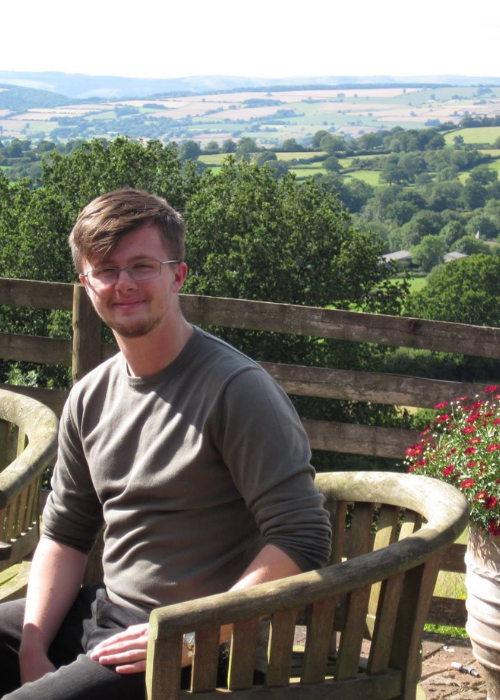 Community - William Jolliffe
William is one of the Social Representatives of CORTEX*. He has been delivering inclusive, diverse and fun social events throughout the programme, ensuring they reach out to all members of the wider CORTEX community. During the recent events of COVID-19, William has been the key point of contact and has worked hard at keeping the communications positive and motivating to the community. Pre-COVID, William organised and hosted tours across various sites, for new apprentices and cyber graduates, demonstrating organisational skills and strong collaboration between various QinetiQ personnel at the multiple sites, ensuring delivery of a worthwhile and fulfilling trip.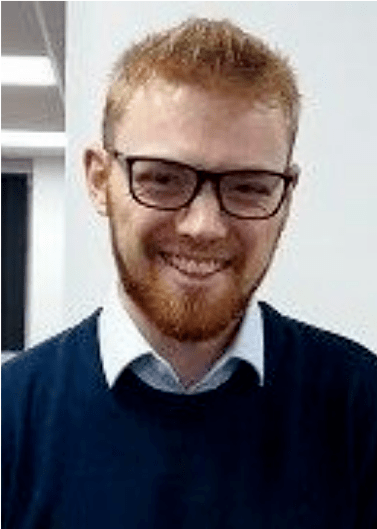 Living our Values - Jonny Walker
Jonny demonstrated performance when he was an integral and essential part of the Wargaming Programme. Jonny worked as a wargame analyst and data capture lead, and immediately had to perform to an exceptionally high standard in live wargame activities and in a complex stakeholder environment where subcontractors, customers, military end users and colleagues were all making big demands of his time and energy. Jonny is always incredibly professional, listens to what is being asked, asks questions when things have not be explained clearly, and delivers on time, to a high standard. Importantly, Jonny understands the need to get results quickly, and is not scared of trying things and making mistakes, responding positively and gratefully to constructive criticism.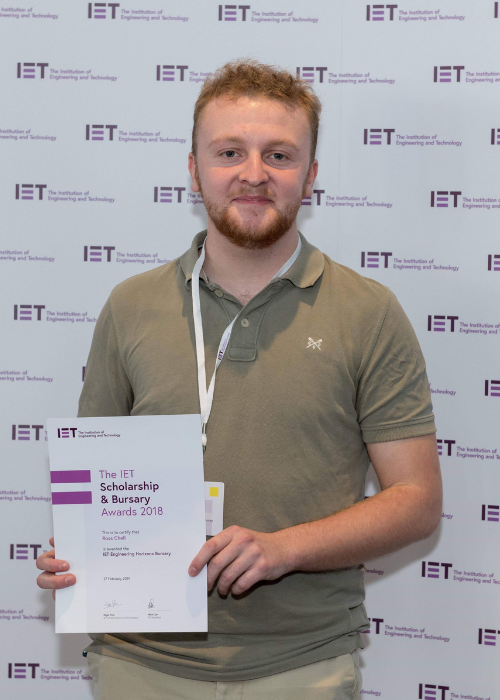 Living our Values - Ross Chell
Ross received six Thank Qs** in 2019 alone! Ross has been a core member of the team at QinetiQ's Royal International Air Tattoo (RIAT) Technozone stand, developing engaging activities, supporting the other volunteers over the weekend and being a role model by inspiring the next generation of scientists and engineers. Ross was involved in the preparation, organisation and hosting of the Enabling Managers conference, which was attended by over 300 of the most influential managers in the business. Ross was also chosen to provide support to the Events Team at the DSEI event, a key customer facing event to showcase QinetiQ at its very best. Ross is always on hand to help, working collaboratively and always demonstrating the values (Integrity, Collaboration and Performance) of QinetiQ. He is dedicated and committed to all activities he is involved in, actively being a role model for those in the business.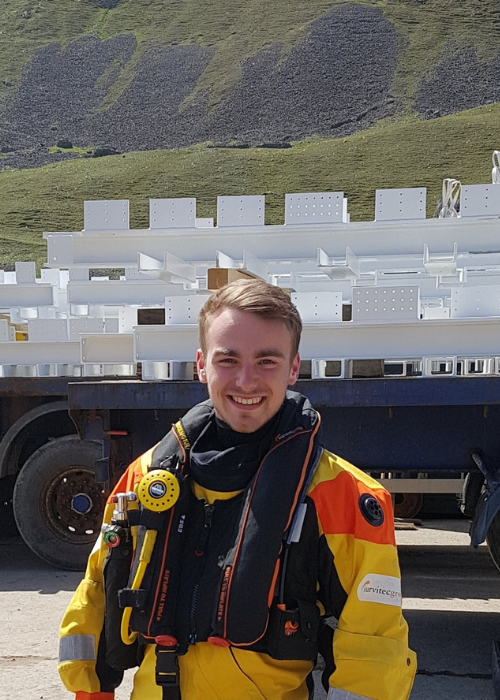 IET Student Excellence - Rhodri Edwards
Throughout the four years of his apprenticeship, Rhodri has consistently achieved the highest of standards and displayed the characteristics and values most in tune with the Company ethos. Whilst undertaking technical training Rhodri was enthusiastic in every aspect, always willing to listen, act on advice and to learn more about a subject or technique. Demonstrating excellent strength of character, maturity and personal drive to always do his best in every aspect of his learning, Rhodri has also been measured, calm, reassuring and reflective; which placed him at the heart of the learning group. Rhodri's Group Lead has described him as the best apprentice he has encountered in the last six years!
Safe for Life - Oliver Sutton
Oliver actively and innovatively built an interactive map, which was used by his colleagues to track their miles during 'Get Active' week at Portsdown Technology Park, UK. It encouraged colleagues to be more active, which in turn has shown to have a direct improvement to their mental wellbeing. For wider impact, this idea can be scaled up to make it a QinetiQ wide initiative.
As one year ends successfully, another begins and this year we have welcomed 130 new Apprentices, Graduates and Year in Industry students, who were all on-boarded virtually. We all wish them well on their journey with QinetiQ and hope that these winners inspire them to be the best that they can be! We remain 100% committed to our Early Careers programme. This September we tripled our intake (compared to 2019) and have sustained the same level of investment in the programme for next year's cohort. Our latest recruitment campaign is already live, with opportunities across a whole range of different discipline groups with a blend of opportunities for graduates, apprentices, Year in Industry and summer placements. We continue to be an active member of The 5% Club and promote the value of joining throughout our networks as there is much to be gained through membership.
For anyone interested in our Early Careers programme, you can find out more here:
* CORTEX is a social network across the business and within sites to aid the settling in of new members of staff as well as helping build professional relationships, which improve business efficiency. There are eight Cortex hubs throughout QinetiQ who run regular social, technical and wellbeing events. Events are open to everyone and are available to those who are in their first four years of starting at QinetiQ.
** ThankQ is our internal global employee recognition scheme, which celebrates the important part our employees play in our success.