International Women in Engineering Day 2019
19/06/2019
Christina Wagstaff, Corporate Responsibility Partner
Inspiring future generations and celebrating the achievements of women engineers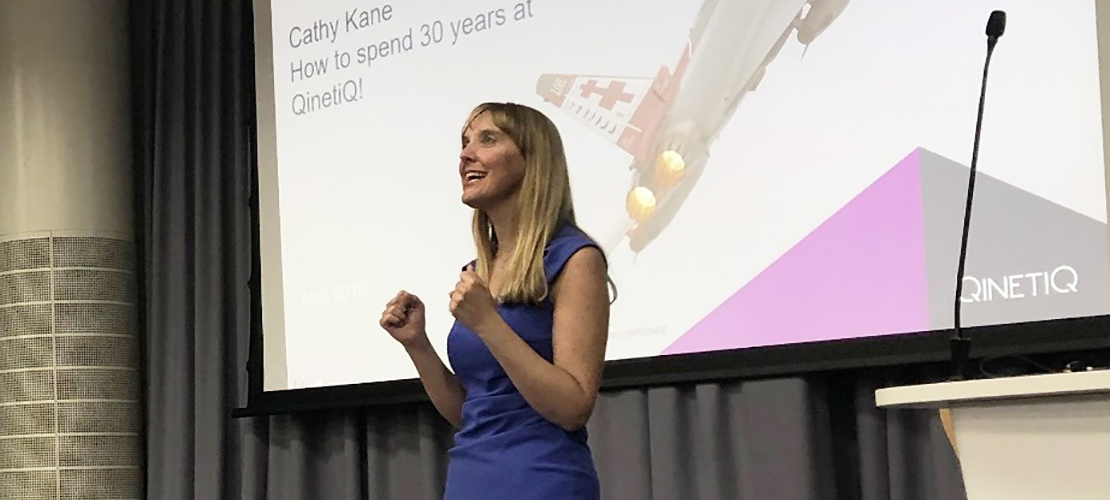 This year, we are once again a corporate sponsor of International Women In Engineering Day (INWED). Throughout this week, in the run up to the day itself on Sunday 23 June, we are hosting or participating in events for colleagues, external visitors and school age girls; all aimed at raising awareness of the wide range of rewarding careers in engineering.
Led by the Women's Engineering Society, INWED is an international awareness day to support, inspire, and raise the profile of women in engineering. This year's theme is #TransformTheFuture.
With just 12% of engineering roles in the UK filled by women1, we have the lowest in Europe. One of the ways we are helping to address the gender imbalance and the STEM skills gap is by participating in campaigns such as INWED to raise awareness amongst young people, parents and teachers of the wide range of rewarding engineering careers, and support female engineers to thrive in their current engineering career.
We have been speaking to Cathy, one of our Engineering Directors, about her career and achievements. She was asked these questions from the point of view of someone at school.
Hi Cathy! Can you introduce yourself quickly?
I am an engineer, a business woman and a mother and have 'grown up' working for QinetiQ. I was lucky enough to start with a student job in the summers at university and then never left after I got my degree. I subsequently went on to become a Chartered Engineer and am now an Engineering Director.
What kind of things do you do at work?
I have run experiments, either virtually, using computer modelling, or physically, with models and tests. I am very proud to have helped design the world's largest composite ship propeller and a novel mast for HMS Ark Royal. As a business leader I spend more time thinking about how best we can work together to deliver technical solutions to our customer's problems.
What were your favourite subjects at school?
Even from as young as primary school, I loved Maths and Science. A project on Marie Curie really inspired me! I kept that up at secondary and did Maths, Physics and Chemistry at A-Level, and then my BEng degree in Materials Science and Engineering.
What advice do you have for young women interested in engineering or science?
Don't be put off by people thinking it is only for boys; it isn't! There are lots more women involved today. Get a summer job in this area and see where that takes you!
Have you always wanted to be an Engineer?
I have always loved technology and knew I would have to work in that area. I originally wanted to be a science teacher, and inspire others, but soon realised that I could have a technical role and inspire others in a different way.
What is the best thing about your job?
Solving important customer problems working alongside brilliant people!
Keep an eye on our Twitter feed for updates on our INWED activities in the lead up to the day itself on Sunday 23 June.
Sources: