QinetiQ Target Systems' Banshee Reaches 7000
19/12/2017
Natasha Marsh
QinetiQ Target Systems (QTS) is proud to have reached the milestone of producing 7000 Banshee targets.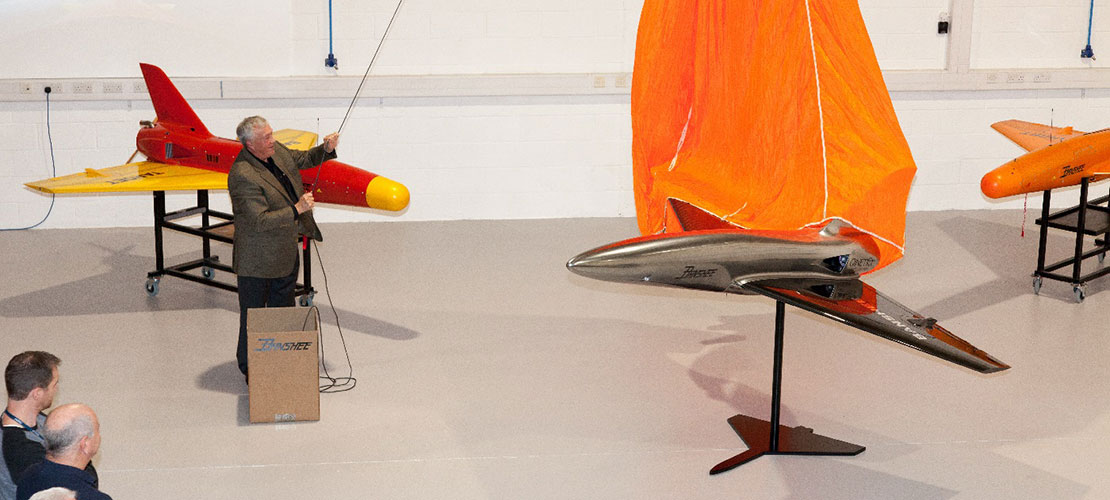 This significant milestone has been commemorated by the unveiling of a chrome plated target which will be on permanent display at the home of the Banshee in Ashford, Kent, in the United Kingdom (UK).
The Banshee target was first flown in 1983 in UK for Royal Navy trials at Portland. Over the course of 34 years there have been nine variants of Banshee, ranging from the Banshee 100 to the Banshee Jet 110.
Flown in 39 countries and for 60 customers, the QTS Banshee is the highest quantity of unmanned vehicle system targets to be produced in its class. There are currently five Banshee target types available with over 12 payloads options and performance ranges from 80 m/s to 215 m/s.
Top facts about the Banshee past and present:
Banshee 300, serial number 1364 has been hanging in the science museum since the late 1990's and remains there to date
Banshee 400, serial number 3000 was delivered to the UK MOD and was placed on display in a glass case in Abbey Wood, around December 2000
Banshee 500, serial number 4000, powered by the 520 engine, was delivered to Germany in March 2006
The first Banshee 600, serial number 4259, was delivered to QinetiQ in the 4th quarter of 2007. Banshee 600 is the most prolific of all versions, now over 10 years in production. The first composite set arrived in Ashford in May 2007
Banshee 600, serial number 5000, a whirlwind powered target, also went to Germany in May 2010
Banshee 600, serial number 6000, a whirlwind powered target, was delivered to Norway in February 2016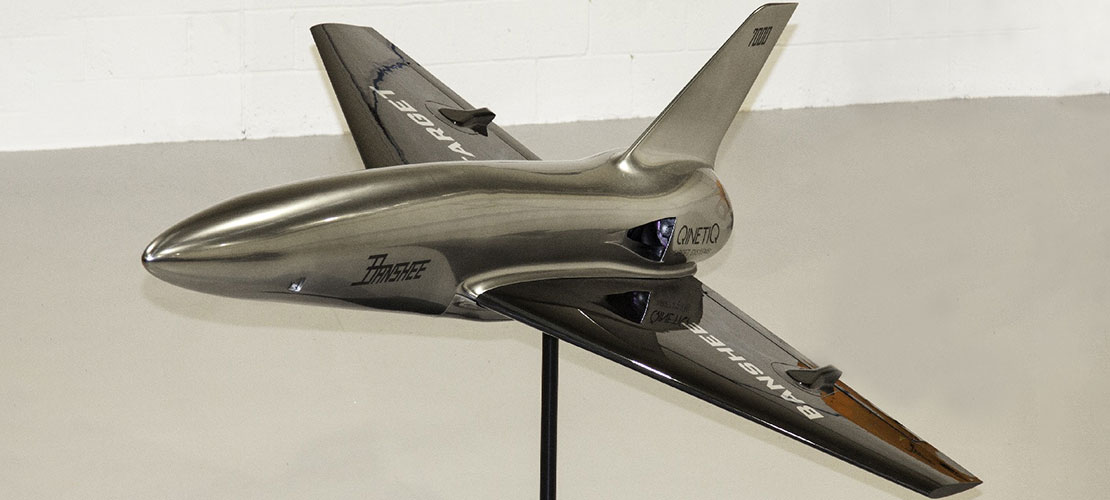 QTS is the world-leading provider of unmanned air, land and surface vehicle targets for live-fire training and weapon system test and evaluation. It designs and develops threat-representative targets and special mission platforms at manufacturing facilities in Ashford, UK and Alberta, Canada, and supports these platforms with a field service capability honed for decades on military ranges worldwide.
This infographic highlights some key stats about the Banshee and other targets we produce.