Submarine Safety Symposium 2017
30/10/2017
Our Haslar site successfully hosted over 200 VIPs and other delegates at this principal submarine safety event.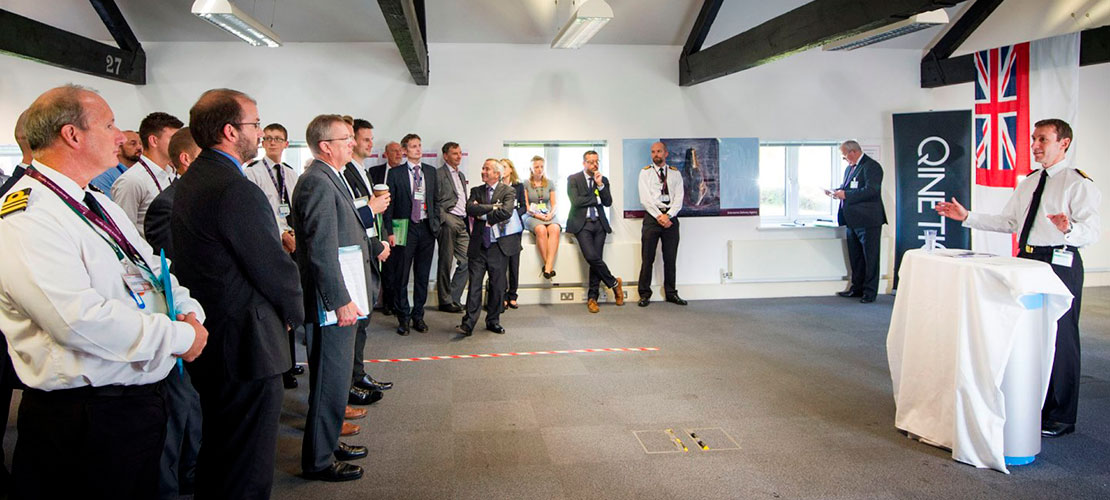 The UK Ministry of Defence's (MOD) 7th biennial Submarine Safety Symposium took place on 12-13 October. We were proud to host the first day at our Haslar site, where we welcomed more than 200 delegates from MOD and industry. This was the first time a non-Tier 1 Submarine Enterprise industry partner had hosted the event.
The theme of this years' symposium was 'Managing Safely through Change'. Day One began with lunch followed by a welcome from our MD of Maritime, Land and Weapons, Steve Fitz-Gerald, and an opening address from the MOD's Rear Admiral Paul Methven. Next on the agenda was a series of breakout/workshop sessions, where safety subject matter experts chaired hour-long sessions on a variety of pertinent topics. The first day finished with an Evening Reception in our Ocean Basin, where QinetiQ CEO Steve Wadey and Steve Fitz-Gerald took the opportunity to discuss our key activities with R Adm Paul Methven.
Day Two, which took place on the training facility HMS Sultan, saw keynote speakers discussing their ideas to support the symposium theme. The first was delivered by Ian Booth – CEO of the Submarine Delivery Agency. Ian Beresford, Group Director of our Engineering and Operations, talked about Implementing Emergent Technology Safely, followed by Simon Bennett from Crossrail, who focused on the Learning Legacy, while NDA's Dr Elizabeth Atherton spoke on Organisational Learning and Improvement.
The day was attended by a host of VIPs, including senior Naval Officers and prominent safety professionals from MOD and from industry – BAE Systems, Babcock, Roll-Royce, and AWE – who comprise the recognised 'Submarine Enterprise'. Having hosted the previous day, we were also invited. The event was highly successful, and QinetiQ was clearly recognised for the part we play in Submarine Design, Development, Support and Operations.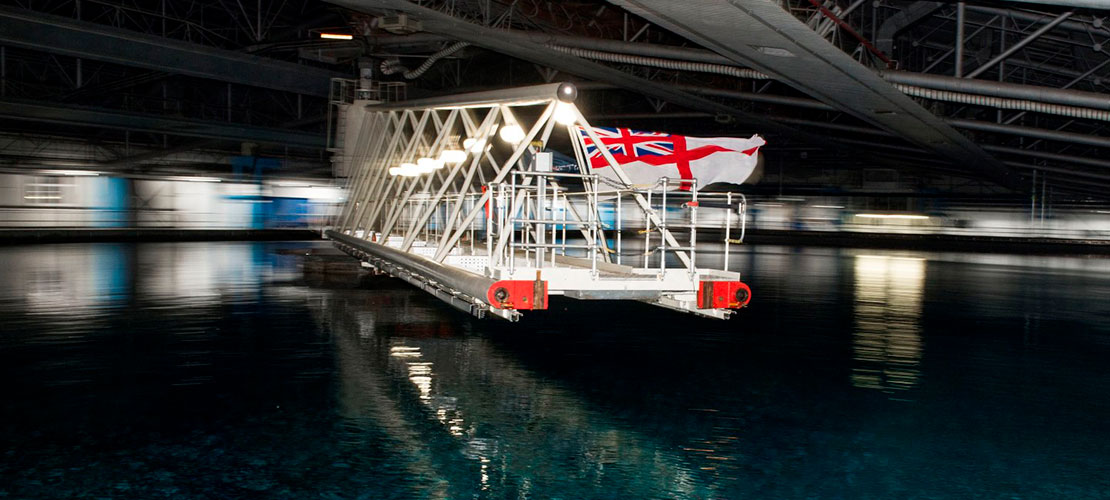 Rear Admiral Paul Methven said:
"We would like to thank Steve Fitz-Gerald and his team from QinetiQ for generously hosting the Submarine Safety Symposium. The symposium's format is deliberately developed to bring together partners from across the Submarine Enterprise, and gives us a great opportunity to step back, discuss, reflect and generate new ideas."
Steve Fitz-Gerald said:
"We were proud to support the UK Submarine Enterprise with a range of world-class test facilities, through our Maritime Strategic Capability Agreement (MSCA) and other long-term contract arrangements. Hosting this event at Haslar was an immense privilege and allowed us to better understand the wider Enterprise safety challenges and consider how these can be addressed innovatively and affordably. We look forward to working closely with the newly formed Submarine Delivery Agency and industry partners to bring untapped value to the Submarine Enterprise".
In a letter of thanks after the event, R Adm Methven also expressed is his gratitude to Andy Dinsdale, our Senior Programme Manager (MSCA & Submarines), for ensuring that everything ran so smoothly. He also said:
"What really stood out was the effort and professionalism from all your personnel involved in supporting the event. Their contribution ensured that all those in attendance were well hosted, able to engage unconstrained in the symposium's debate and will have left with a most favourable impression of your team – as I did."
Well done, team!