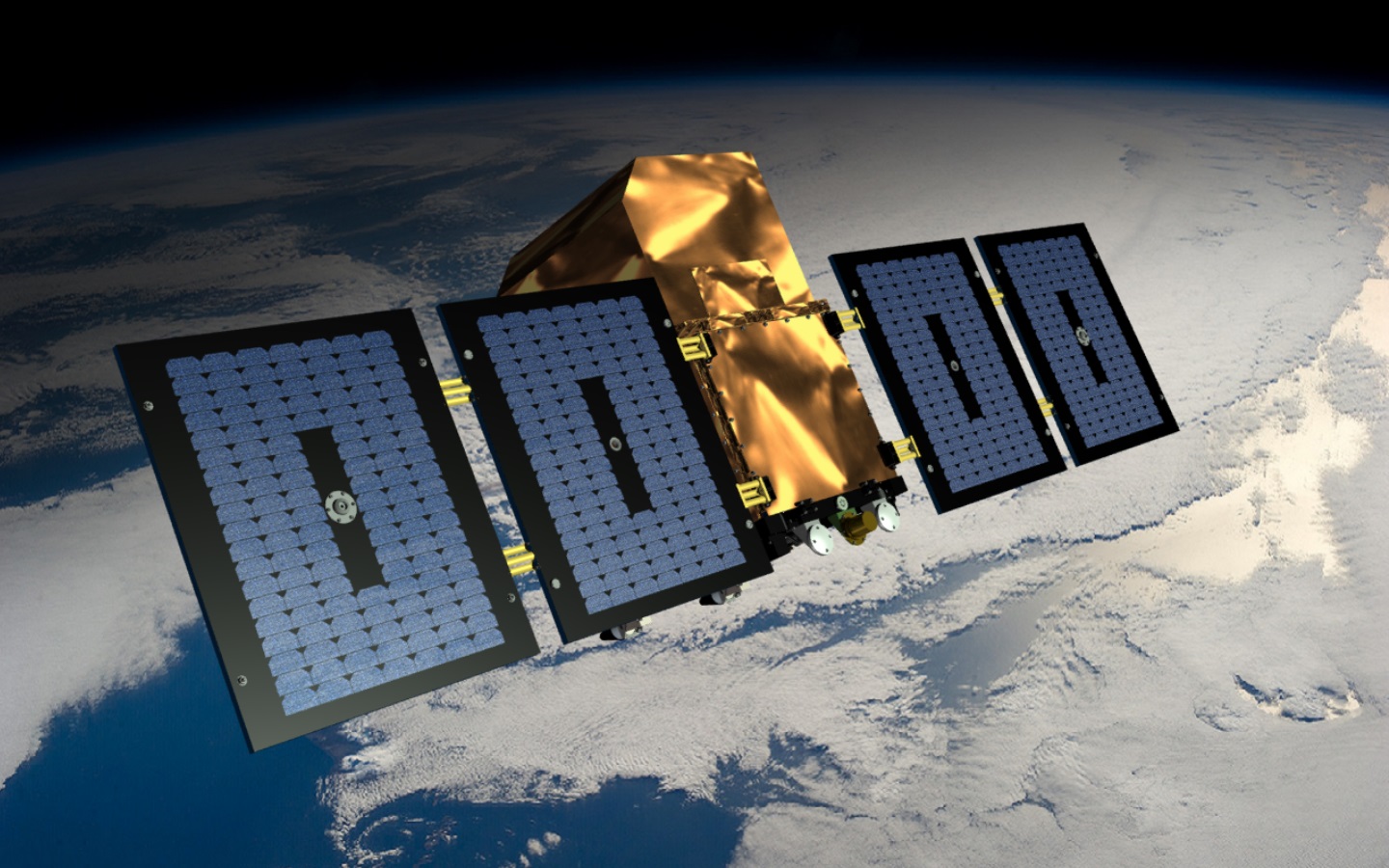 Our Space team in Kruibeke, Belgium is conducting a one-year study in preparation for ESA's mission implementation contract for its Atmospheric Limb Tracker for Investigation of the Upcoming Stratosphere (ALTIUS) satellite. ALTIUS will measure the levels and composition of greenhouse gases in the atmosphere and provide details about their effect on the ozone layer.
Measuring greenhouse gases during twilight
ALTIUS will not look straight down at the Earth, but at an angle facing the twilight zone between the Earth and the rest of the universe. This will enable it to observe the change in light during twilight, so it can calculate the gas levels as the light breaks. This technique, known as remote sounding, measures the concentration of trace gases like ozone in the upper atmosphere. In the long term, this information could make it possible to identify and ban products that deplete the ozone layer.

Peter Holsters, QinetiQ, said:
"Twenty years ago, a whole range of satellites were studying the hole in the ozone layer, but the level of attention has reduced considerably over recent years. This has created huge demand from the international community for information about the concentration of greenhouse gases in our atmosphere."

We're using a scientific concept from the Royal Belgian Institute for Space Aeronomy (BIRA-IASB) to start developing the spacecraft.
Detailed climate map of Earth
The second project is to complete the study phase for the replacement for ESA's PROBA Vegetation (PROBA-V) satellite, which has just completed its five years in orbit.

Just like its predecessor, the new satellite will collect images of the Earth's surface, enabling the international research community to monitor environmental factors such as climate change, desert development, water levels, draining of marshland, crop growth in dry areas, and deforestation.

During the six-month study, we will develop new ideas for the satellite's construction, both on a technical front and in terms of cost, duration and scientific relevance. This will include calculating the feasibility of equipping the successor with a higher resolution or adding thermal data alongside the optical information. Upon completion of the study phase, ESA will decide which ideas to develop in practice.

QinetiQ is the lead contractor for this project in a consortium with VITO and OIP, the same partners as for the previous PROBA-V satellite. The launch is expected after 2020.

Peter Holsters added:
"These studies lay a strong foundation for the continued growth of our satellites business, and the work is already supporting the creation of new jobs in the region."