QinetiQ shortlisted for two IET Innovation Awards
05/11/2015
Two QinetiQ technologies have been shortlisted for prizes in the Institute of Engineering and Technology (IET) Innovation Awards.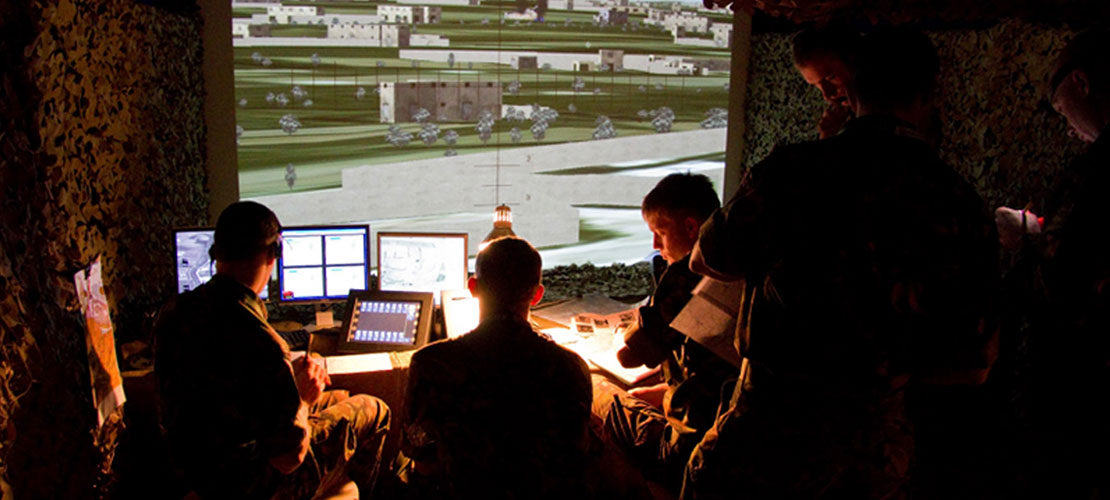 The awards, which will be held later this month, will celebrate the very best innovations in science, engineering and technology across 15 categories.
The Distributed Synthetic Air Land Training (DSALT) programme, which QinetiQ delivers to the UK Ministry of Defence (MOD), has been selected in the Information Technology category. DSALT provides virtual pre-deployment training to the British Armed Forces, enabling troops and aircrew to train alongside international partners in sophisticated simulated environments in real time. Speaking in 2014, Russ Cole, Flight Simulation and Synthetic Trainers Team Leader at MOD's Defence Equipment and Support, described the technology as: "a vital, life-saving capability, essential to effective mission preparation."
QinetiQ's Global Navigation Satellite System (GNSS) receiver has been nominated in the Navigation and Surveillance Communications category. The receiver is designed to process encrypted signals from Galileo, the global navigation satellite system currently under development by the European Union (EU) and European Space Agency (ESA). The receiver will provide the security, accuracy, speed and reliability crucial to users with mission-critical needs, such as European governments, militaries and emergency services.
Jeremy Ward, QinetiQ's Chief Technology Officer, said: "We're very proud that these technologies have been shortlisted in the IET Innovation Awards. The two are very different – one trains troops in virtual worlds, while the other provides the basis for the next generation of satellite navigation systems – but both showcase the technical expertise and independent thinking of our scientists and engineers."
The winners will be selected by a panel of experts and announced on Wednesday, 18 November, 2015.
Notes for Editors:
A FTSE250 company, QinetiQ uses its world class knowledge, research and innovation to provide high-end technical expertise and advice, to customers in the global aerospace, defence and security markets. QinetiQ's unique position enables it to be a trusted partner to government organisations, predominantly in the UK and the US, including defence departments as well as other international customers in targeted sectors.
Follow us on twitter @QinetiQ
Visit our blog www.qinetiq-blogs.com
For further information, please contact
QinetiQ Press Office on Tel: +44 (0) 1252 39 3500
Email: PressOffice@QinetiQ.com