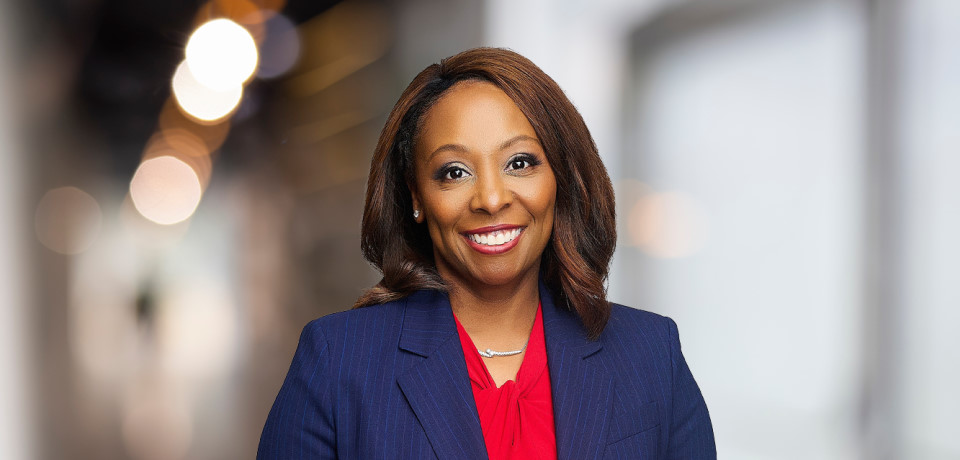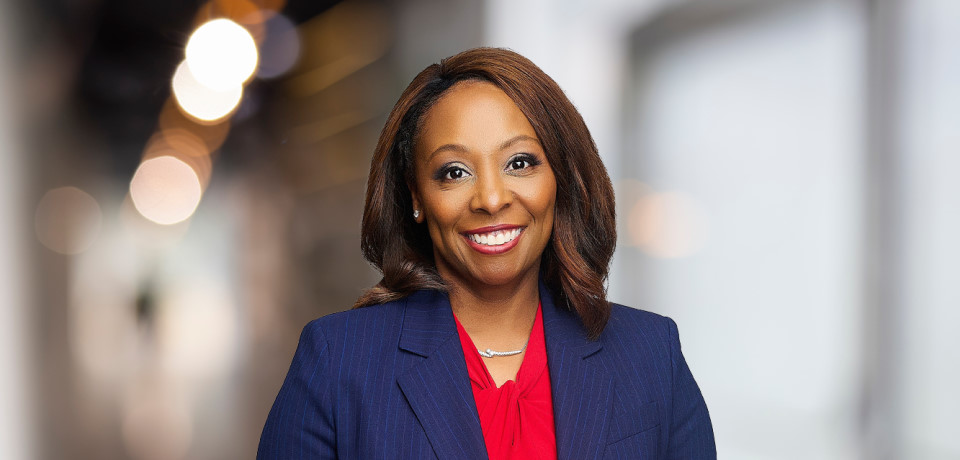 Shawn Purvis
President and CEO of QinetiQ US
Shawn Purvis serves as President and CEO of QinetiQ US, part of QinetiQ Group PLC. As CEO of QinetiQ US, Shawn is responsible for the complete operations of the business while transforming QinetiQ US into a world class provider of innovative defense and security solutions.
Over the course of Shawn's 25+ years of P&L responsibilities, she has led billion-dollar organizations in the areas of defense, intelligence and cyber security technical solutions in support of the warfighter and intelligence customers both domestic and global, achieving organic revenue growth and margin improvement year over year. Her experience also includes the functional integration of a multi-billion-dollar acquisition.
Shawn's extensive experience includes strategic, financial, engineering, operations and customer focused leadership positions within Lockheed Martin, Science Applications International Corporation (SAIC) and Northrop Grumman.
Shawn holds a Master of Science (MSc) in Information Systems and was named as one of the Top 25 Executives to Watch in 2020/2021 by Washington Exec and WASH100 winner in 2021 and 2022. Shawn is a member of QinetiQ's Global Leadership Team led by Steve Wadey, QinetiQ's Group CEO and a member of the QinetiQ US Board.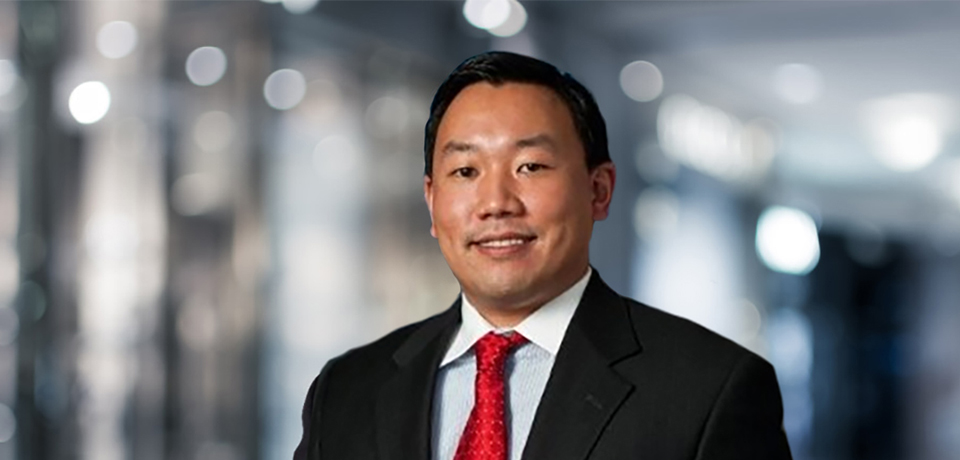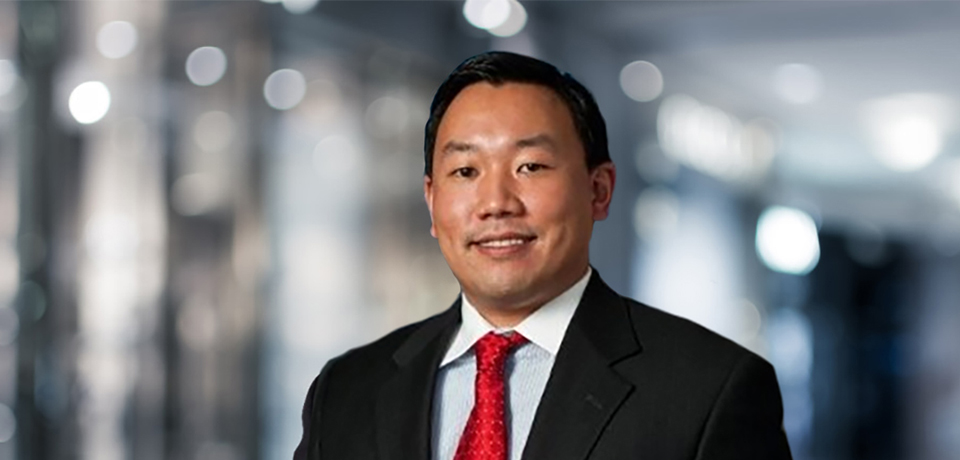 Eugene Chang
Chief Strategy Officer
Eugene Chang serves as Chief Strategy Officer for QinetiQ US and is responsible for partnering with the senior leadership to develop, articulate, and execute an integrated business strategy for QinetiQ US while providing strategic leadership to mergers and acquisitions, joint ventures, partnerships, and investment activities.
Eugene has over 15 years of experience in strategy in the Aerospace and Defense market and previously served as the Vice President of Mergers and Acquisitions for Airbus Americas, where he led the strategy and mergers and acquisitions functions in the US for Airbus. He has also served as a management consultant at Booz and Company in the Commercial Aerospace and Defense practice. In these roles, Eugene has been responsible for designing, leading, and executing organic and inorganic growth strategies and various operational improvement and integration initiatives.
Eugene has a Bachelor of Science degree in Materials Science and Engineering from Carnegie Mellon University and a Master of Business Administration (MBA) from Georgetown University.
Robert Waffle
Chief Financial Officer of QinetiQ US
Robert R. Waffle Jr. is the Chief Financial Officer of QinetiQ US, part of QinetiQ Group PLC, a provider of world-class technology development, engineering research and development, and revolutionary products to the defense, security, and commercial markets for advanced sensing, robotics, maritime, and soldier protection systems.
In this role, he is responsible for leading QinetiQ's financial activities and finance organization in the US, including accounting and controllership, financial planning and analysis, compliance, and program accounting.
Robert brings a vast array of experience to QinetiQ, having worked with US based companies such as General Electric, ITT Exelis, and Raytheon and UK based companies such as BAE Systems, Cobham, and Chemring. He has held multiple leadership and management positions in the financial and audit functions and has advised on and implemented changes to business models throughout his career.
Robert holds a Bachelor of Science in Electrical Engineering from Union College, and a Master of Business of Administration from the Lally School of Management and Technology at Rensselaer Polytechnic Institute.
Daniela Walrath
Chief People Officer
Daniela Walrath serves as Chief People Officer for QinetiQ US, where she is responsible for streamlining core business operations while delivering exceptional organizational results.
Daniela has more than 20 years of experience in Human Resources with large organizations such as Acuity International, Northrup Grumman, CSRA, and Lockheed Martin. She has expertise across a multitude of operational functions including human capital, compensation, change management, organizational design, mergers and acquisitions, and leadership development. Daniela has led several HR organizations in initiatives including compensation, benefits, performance management, HR business partner support, employee and labor relations, talent management and succession planning, talent acquisition, and workforce strategies.
Daniela holds a Bachelor's degree in Business Management, Human Resources, and Labor Relations from the University of Maryland and is a member of the Society of Human Resources and the National Association of Professional Women.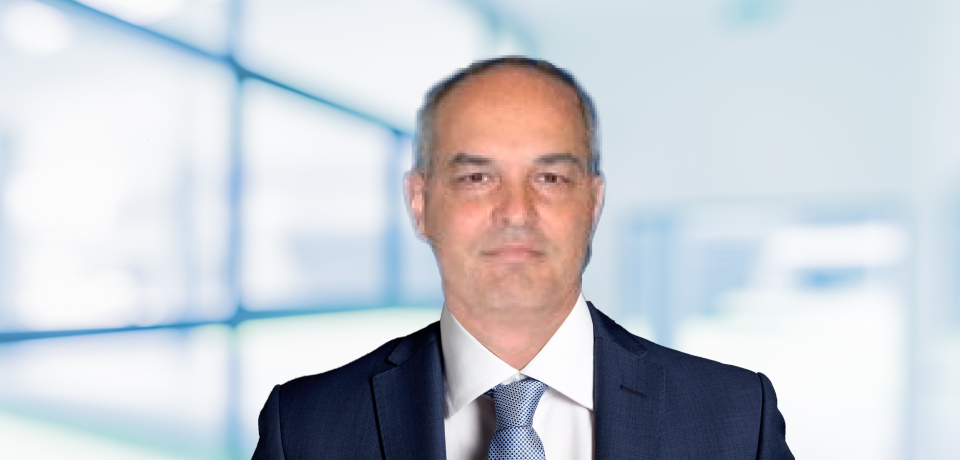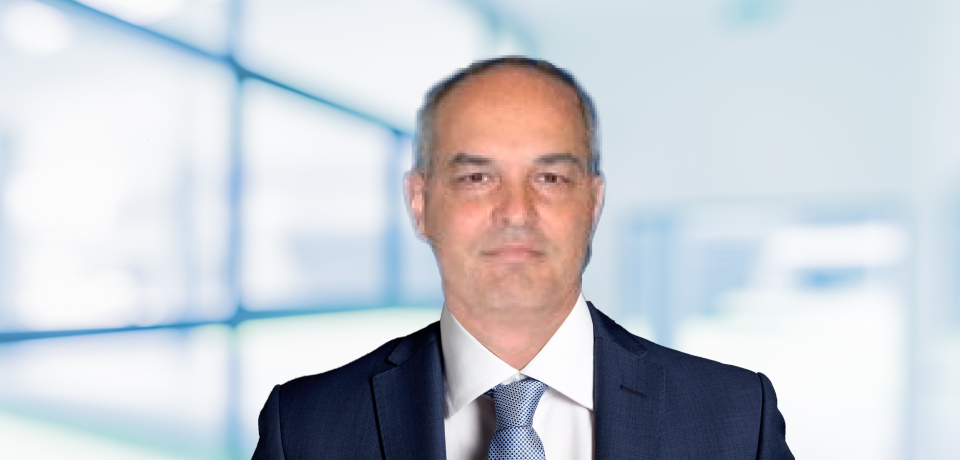 Ronald Baham
Chief Growth Officer
Ronald Baham is the Chief Growth Officer for QinetiQ US. In his role he is responsible for the business development strategy in the US including overseeing capture, sales, pricing, and proposal management activities.
Ron is a retired Army Officer with over 38 years' experience in the Intelligence Community. In the 20 years he spent in the Army, Ron worked at every operational and joint level supporting intelligence production; collection management; targeting and fusion; national and tactical ground station operations; command and training. As a strategist, Ron orchestrates market penetration through a deep understanding of customer needs and company capabilities (including those of strategic partners where appropriate) and tirelessly works to shape impending acquisitions to bring them together for the win. Ron has 15 years' experience in the design, development and delivery of IT solutions and services supporting Combatant Commands, the Services, and Combat Support Agencies. He designed software applications for the management of airborne ISR operations, HUMINT Operations, and Collection Management that have been in service for over 20 years and are still being used and enhanced today. He has over 18 years' experience in developing and growing business within the defense industry at levels up to and including Corporate Director of Business Development of a $12B leading Defense Contractor. As a Profit and Loss Center manager at Leidos, Ron grew his business from 4 Divisions and $185M in annual revenue to 7 Divisions and $325M in annual revenue becoming the most profitable Operation within his Group. In addition to managing technical development and services contacts, Ron also ran the only commercial software Division within Leidos creating geospatial and Full Motion Video analytic tools for the Army and Airforce that dominate that market today. He develops high-functioning teams that showcase the inherent value of the company to the mission of their customers to effectively gain and grow business in new and adjacent markets. He holds a master's degree in Management Information Systems from Webster University and a Bachelor of Science degree from Old Dominion University.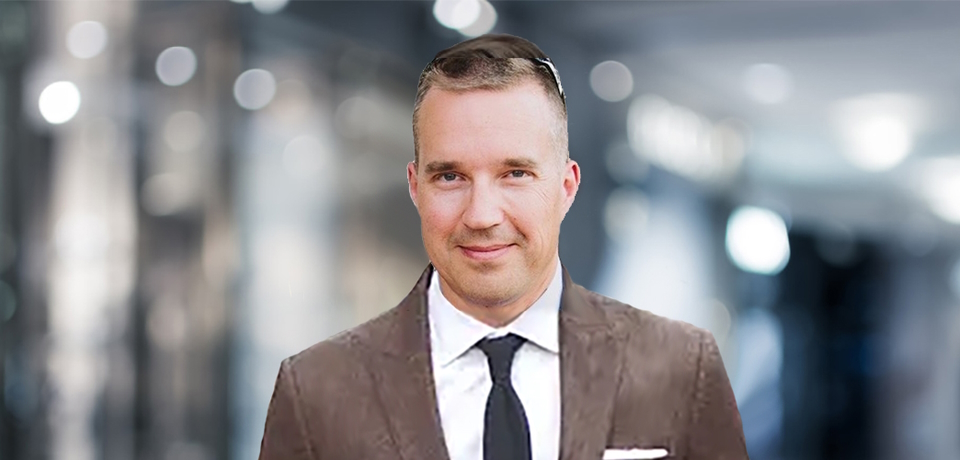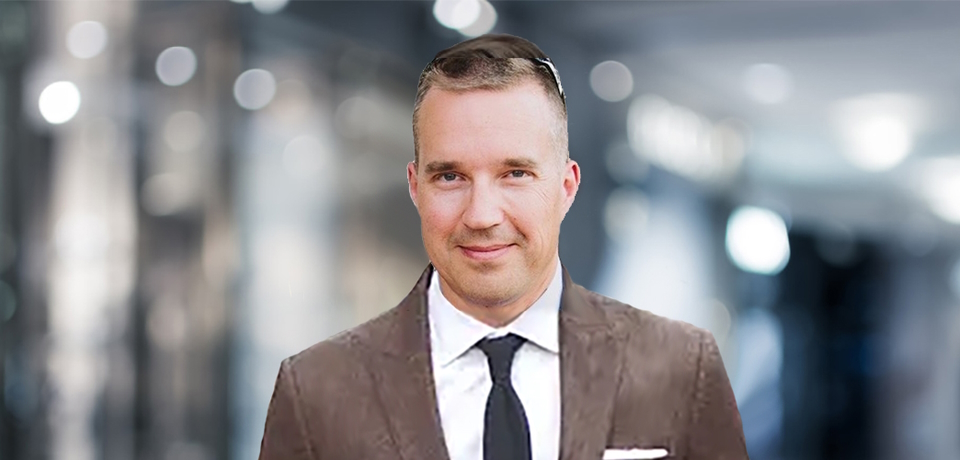 Bill King
General Counsel & Chief Compliance Officer
Bill King serves as General Counsel & Chief Compliance Officer for QinetiQ US, where he is responsible for managing all legal affairs of the organization, including litigation, investigations, and ordinary-course advice and counsel, as well as overseeing the company's ethics and regulatory compliance efforts.
Bill has more than 20 years of legal experience, including as in-house counsel with large organizations such as IBM, Acuity International, and NISC Holdings. He has served as general counsel, corporate ethics and compliance officer, and legal advisor to executive teams, boards, and management. Bill brings with him significant experience in government contracting, both as an attorney and consultant. In his most recent role, Bill led the legal department at Acuity International, where he managed functional integration and provided mission-oriented legal advice to guide business leaders through practical, legally sound strategies to manage risk and thrive in challenging environments around the globe.
Prior to his business career, Bill served as an officer in the U.S. Air Force, retiring from the Reserve after more than two decades of service. He is a graduate of Virginia Tech (B.A., English) and the Seattle University School of Law. He is a member of the DC Bar Association and a Virginia Bar Corporate Counsel registrant.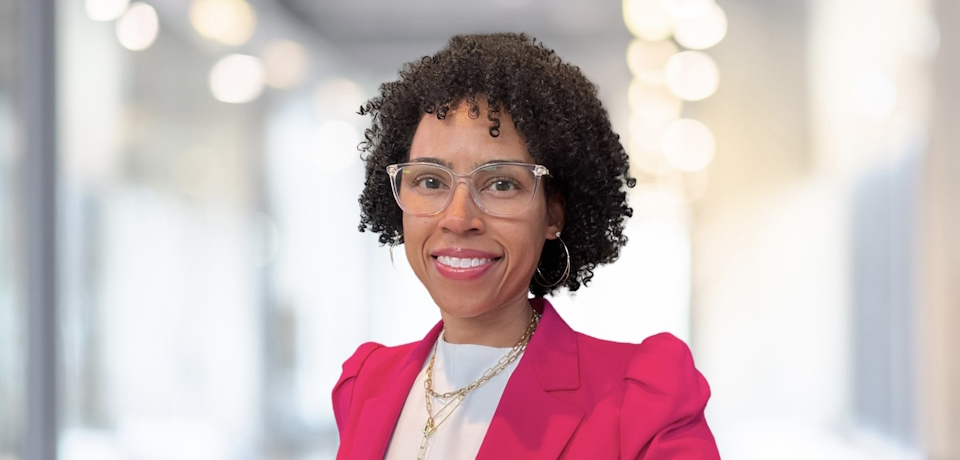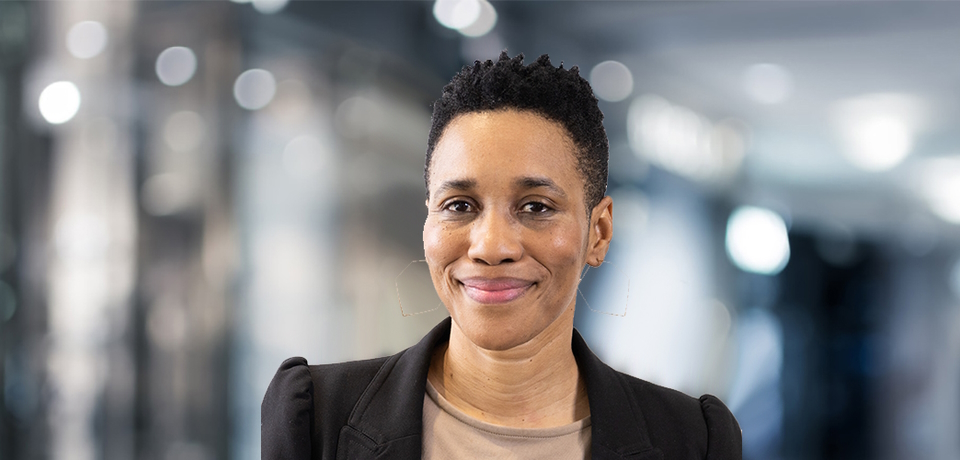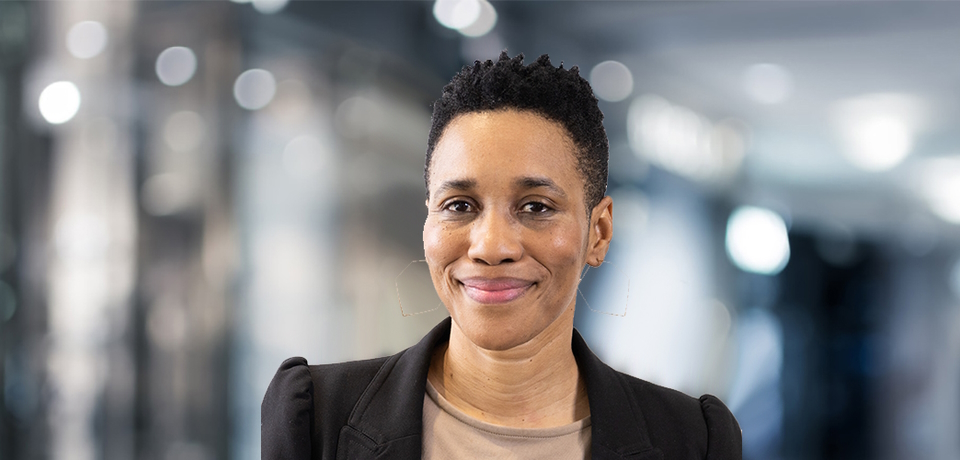 LeNaye Willis-Lloyd
Senior Vice President, Contract Operations
LeNaye Willis-Lloyd is the Senior Vice President of Contract Operations at QinetiQ US. She has over 20 years of contracts and procurement experience, and knows the assets of a government contractor are their agreements and contracts. As a senior contracts leader, LeNaye serves as equal parts business advisor and innovative problem solver to deliver the most successful business outcomes.
As Senior Vice President of Contract Operations, LeNaye provides executive leadership for all contract functions at QinetiQ US, including leading an in-house team of contracts professionals, contract administration, and procurement. LeNaye leads a wide range of complex strategic solutions for both programmatic matters and corporate initiatives as well as provides expert advice and counsel in contractual and procurement related areas.
Prior to joining QinetiQ LeNaye was Vice President of Contracts at C2 Technologies. In this role she was charged with oversight of company related issues related to contracts, subcontracts, and procurement. LeNaye was formerly a director at LMI where she worked on projects with high-strategic corporate impact, including mergers and acquisitions, post-acquisition integration, and international and commercial contracting. Earlier in her career, LeNaye served in program associate roles at international professional services firms, Abt Associates and RONCO Consulting, where she honed her project management and procurement skills on overseas projects for U.S. Department of State, USAID, and the World Bank.
LeNaye holds a Bachelors of Arts in history from University of California, Los Angeles, and a Masters of Arts in history from the University of North Carolina, Chapel Hill.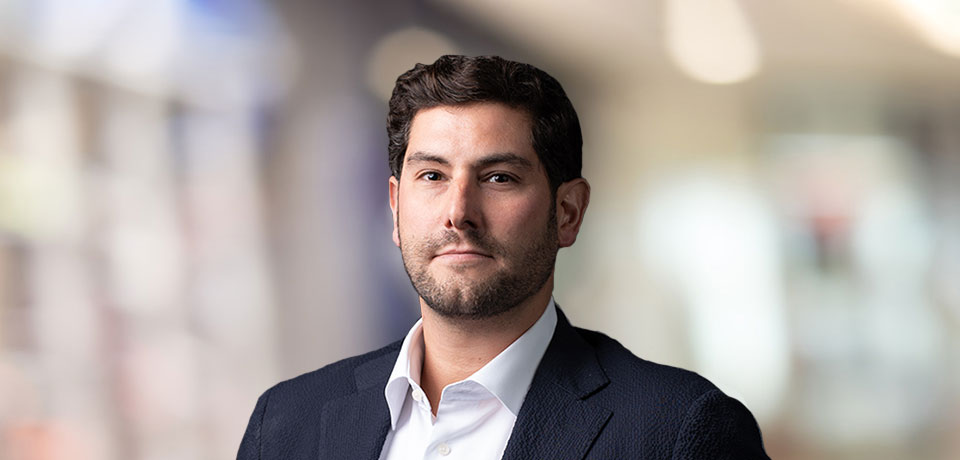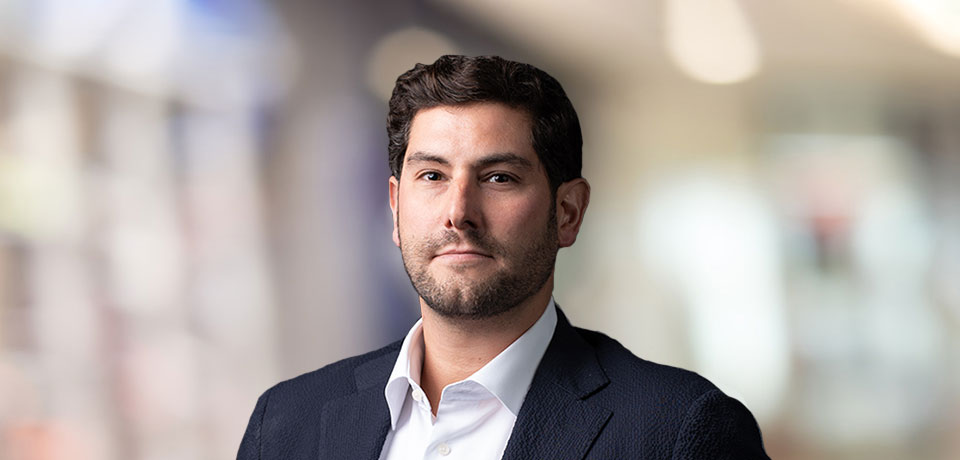 Jeff Green
Vice President, Operations
Jeff Green serves as Vice President of Production and Manufacturing Operations for QinetiQ US, where he is responsible for operational oversite including site leadership, manufacturing, production, quality, planning, inventory, facilities, capital budgets, and supply chain management.
Jeff has more than 15 years of leadership experience in Operations and General Management with organizations such as Raytheon Technologies and United Technologies. He has extensive experience across a multitude of functions including portfolio management, manufacturing, production readiness, operational intelligence, strategic, and technology roadmapping. Jeff is also experienced in executing on mergers and acquisitions strategies.
Prior to joining QinetiQ US, Jeff led Operations in support of Collins Aerospace's Airborne ISR, Defense, and Space solutions. Customers including DoD, USG armed forces branches, international military allies, Lockheed Martin, and Boeing.
Jeff received Master of Business Administration and Master of Science degrees from Northeaster University and a BBA degree from Michigan State University. He also is also a multiple RTX Level I Award Recipient (President's performance award) and holds a Six Sigma Certification.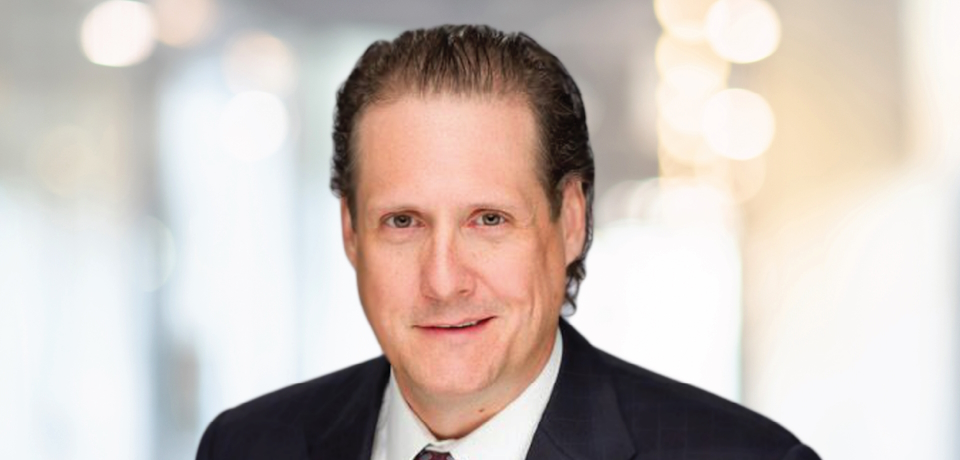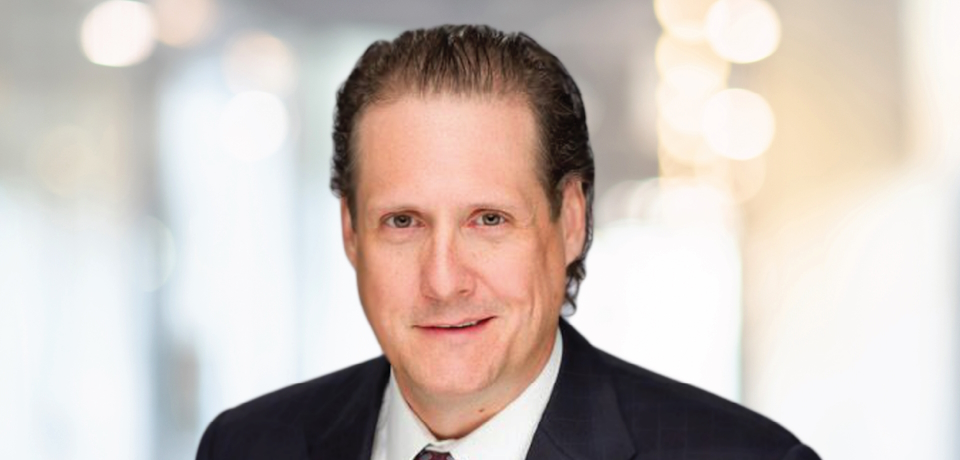 Ronald LeClere
Vice President, Financial Planning & Analysis
Ronald LeClere serves as Vice President of Financial Planning & Analysis for QinetiQ US. In this role he leverages his experience interpreting financial performance and presenting insights to assist company leadership with operational decisions as well as providing detailed financial analysis, reporting, forecasting, budgeting, and business case analysis.
Ronald brings over 25 years of executive experience in financial planning and analysis (FP&A) and risk management for large government contractors. He led FP&A for a multi-billion-dollar organization at GDIT, where he improved forecasting accuracy and financial reporting, improved indirect rates management, and identified operational efficiencies to reduce costs.
Prior to joining QinetiQ, Ronald served as the Vice President of Finance for SAIC, where he led the SAIC/Halfaker post-merger integration of financial systems and processes. As the CFO at Halfaker, Ronald led all company financial operations and functions associated with the execution of the company's strategic and annual operating plans.
Ronald holds a Bachelor of Science in Finance from the Metropolitan State College of Denver, CO, and an M.B.A and a Master of Science in Finance from Daniels College of Business at the University of Denver, CO.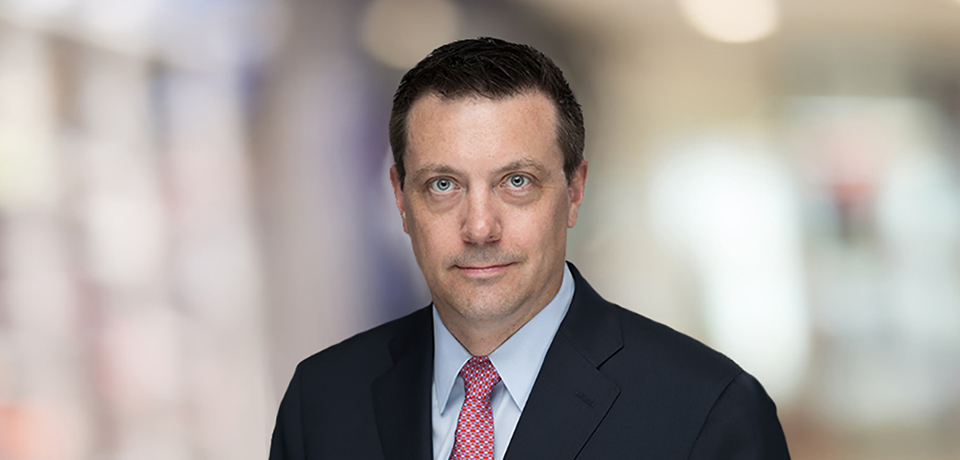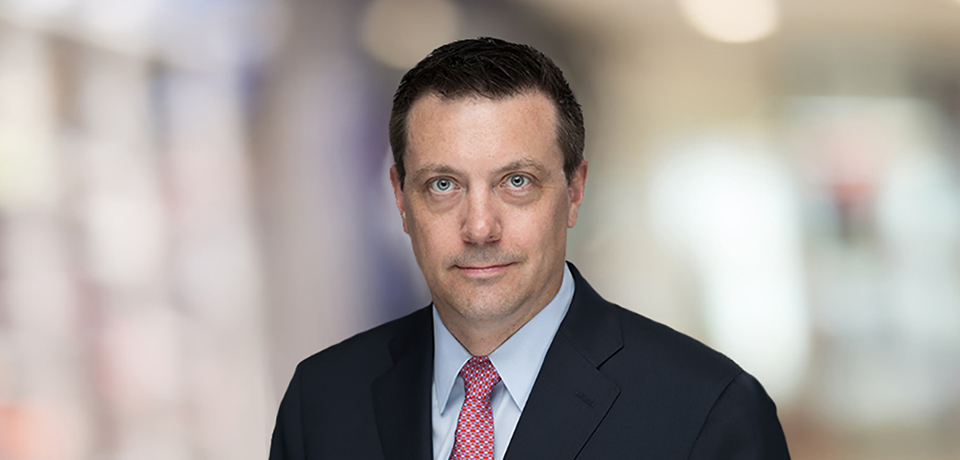 David Harrison
Vice President, Business Operations
David Harrison serves as the Vice President of Business Operations. In this role he leads functional business operations - Information Technology, Security, Cyber, Environnmental Health & Safety, and Real Estate & Facilities.
David is a strategic Technology Executive with subject matter expertise in digital transformation, enterprise capability delivery, and enterprise service excellence. With more than 15 years of experience in leading functional organizations and programs, his delivers capabilities aligned to business needs to elevate organizational performance. In his most recent work with Northrop Grumman, David led large-scale digital initiatives / portfolios, and IT operational organizations that consistently delivered predictable business results.
David earned his master's degree in business administration from the University of Delaware with a concentration in international business. He holds a certificate in project management from University of California, Irvine, a certificate in facility management from George Mason University, and a certificate in Executive Strategy from Chicago Booth.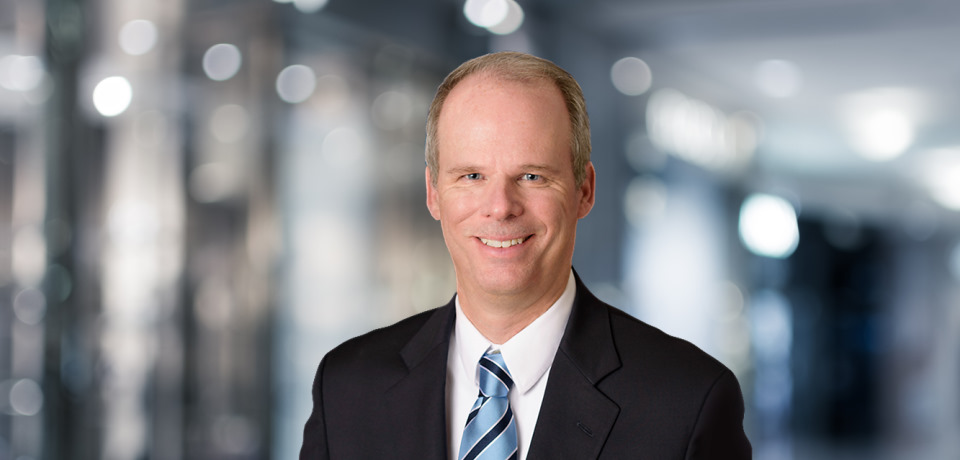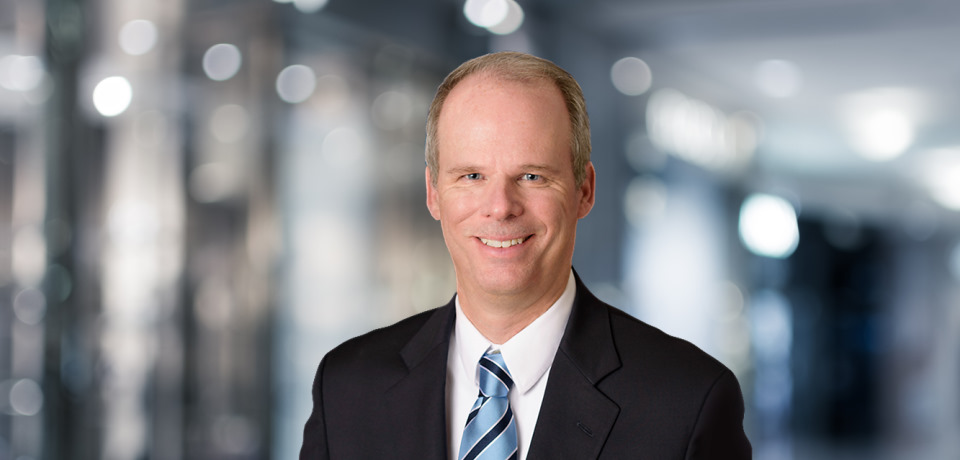 Christopher Forrest
Executive Vice President, Advanced Robotics & Mission Systems
Christopher Forrest is the Executive Vice President of Advanced Robotics and Mission Systems for QinetiQ US. In this role, Chris is responsible for the general management of the business unit including setting the organization's strategic direction and overseeing operations, product management, global support and business development.
Chris is a senior executive with progressive, broad-based experience in commercial aerospace and defense business development, strategic planning, international operations, and corporate finance. He has diverse functional expertise with proven ability to quickly analyze key business drivers and develop strategies to grow the business in multiple, complex markets.
Prior to QinetiQ, Chris held various leadership positions in Collins Aerospace, Rockwell Collins ARINC Europe, Middle East & Africa EMEA, and ARINC Research Corporation. These leadership roles covered U.S. DOD system integration solutions as well as information and communication technology products to the aviation industry, and airspace management for autonomous vehicles.
Chris has a Bachelor of Science (BS) in Business Administration from Towson University and an MBA in International Finance from Loyola College. He is a member of the ACI World IT Standing Committee and the World Trade Center Institute.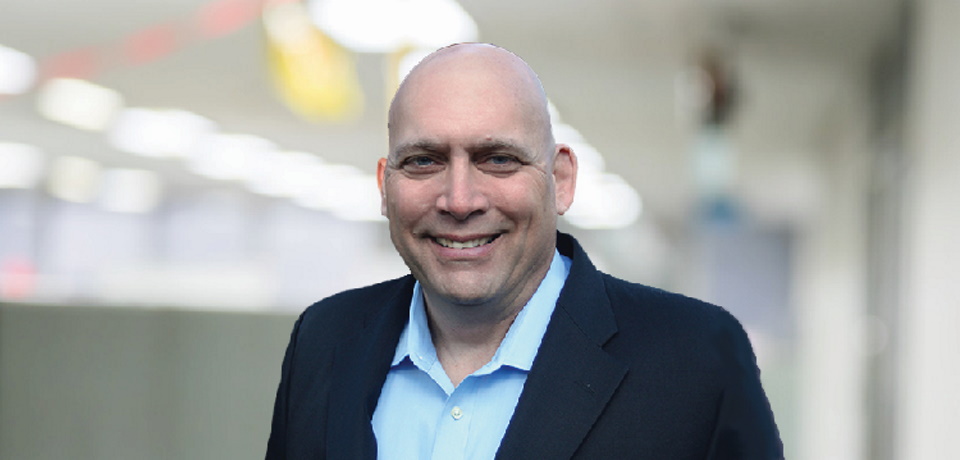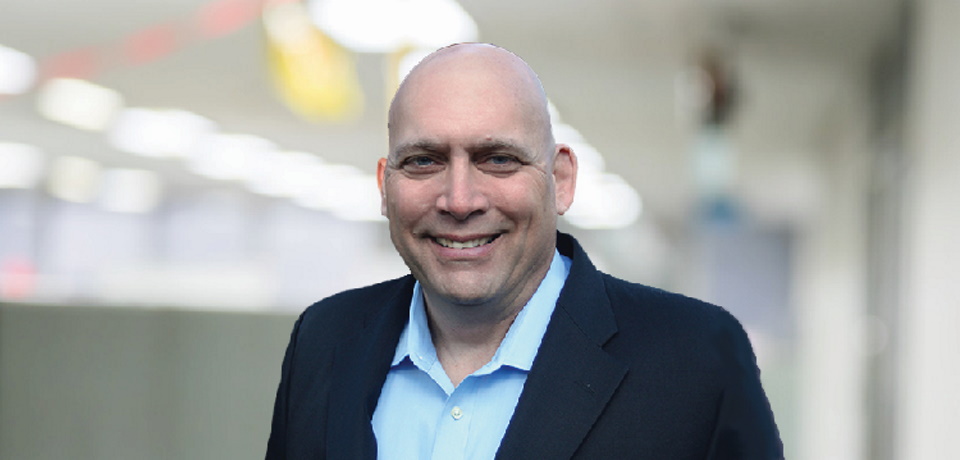 Steve Iwicki
Executive Vice President, Defense Technologies & Solutions
Steve Iwicki serves as Executive Vice President, Defense Technologies & Solutions. He brings more than 17 years of industry experience to the role, and has driven program execution, profitability, and revenue growth in organizations such as Leidos, General Dynamics Information Technology, SOS International, and Octo. Before joining QinetiQ, Steve served as Chief Operating Officer for VivSoft Technologies. He has managed business units as large as $350 million in annual revenue across U.S. and global footprints with more than 1,500 employees and subcontractors focused primarily on C5ISR products and services.
In 2005, Steve retired after serving a twenty-year career as a U.S. Army Intelligence Officer. His Army assignments spanned tactical and strategic intelligence positions including Director, Army Intelligence Transformation within the Army G2; Senior Intelligence Officer (SIO), White House Office of National Drug Control Policy (ONDCP); and operational/combat experience in DESERT SHIELD/STORM, Haiti, Somalia, Kosovo, Iraq, and Afghanistan.
Steve's industry portfolios actively supported operations in Iraq, Afghanistan, Djibouti, and other CENTCOM, EUCOM, and PACOM countries, and he personally completed 13 separate deployments/visits to both Iraq and Afghanistan on behalf of supported U.S. customers.
Steve also serves as a member of the National Oceanic & Atmospheric Administration (NOAA) Atlantic Highly Migratory Species (HMS) Advisory Panel (AP). He was appointed the Board of Directors of the National Military Intelligence Foundation, a 501c(3), in 2016 and currently serves as the President of the Foundation.
Steve received a bachelor's degree in Decision Sciences and Computers from Rider University and a master's degree in Strategic Intelligence from the National Intelligence University.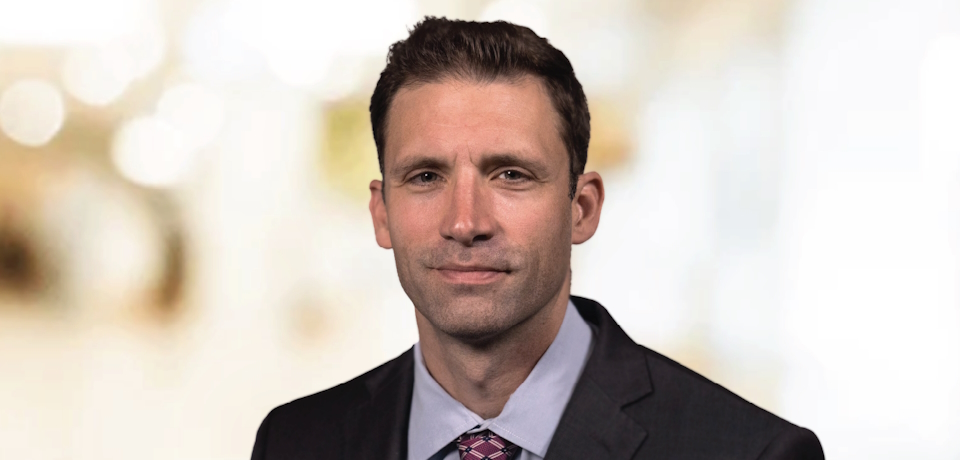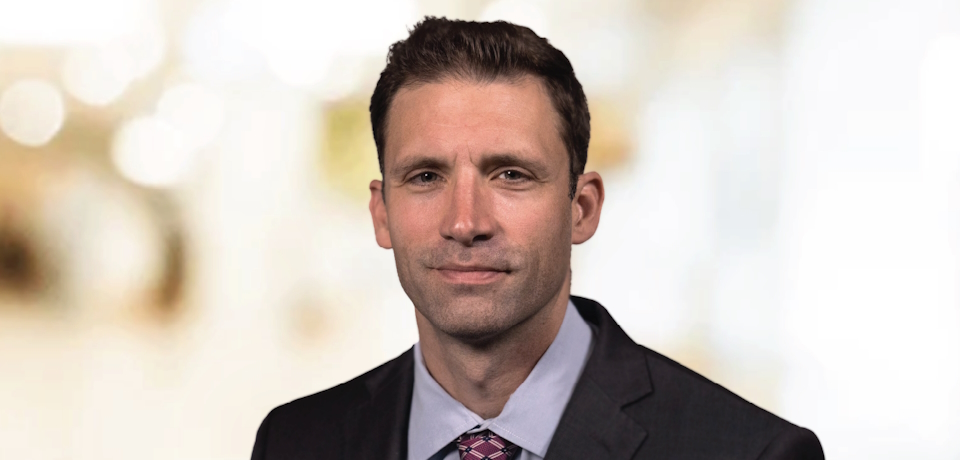 Jonathan Riksen
Senior Vice President, National & Global Security Solutions
Jonathan Riksen serves as Senior Vice President of the Homeland, Law Enforcement, and Civilian (HLC) business unit for QinetiQ US. In this role he oversees financial management, delivery excellence, and provides strategic direction for HLC. He is also responsible for developing, coaching, and retaining the division's high-performing staff.
Jonathan has managed large P&Ls which oversee a diverse range of customer missions, from infrastructure and application modernization to intelligence and surveillance innovation. He excels at building enterprise strategies to support scaling mission capability. Jonathan's primary focus has been Federal clients such as the Department of Homeland Security components and Federal Law Enforcement agencies, and he is a leader in the areas of customer strategy, technology innovation, hybrid cloud, automation, and analytics. Prior to joining QinetiQ, his focus was building and executing enterprise strategies for Avantus Federal and prior to that oversaw portions of IBM's National Security portfolio.
Jonathan holds a Bachelor's degree in Finance and Economics from Roanoke College and an MBA from George Mason University.