Create it, Test it, Use it
Initiatives, Programs & Activities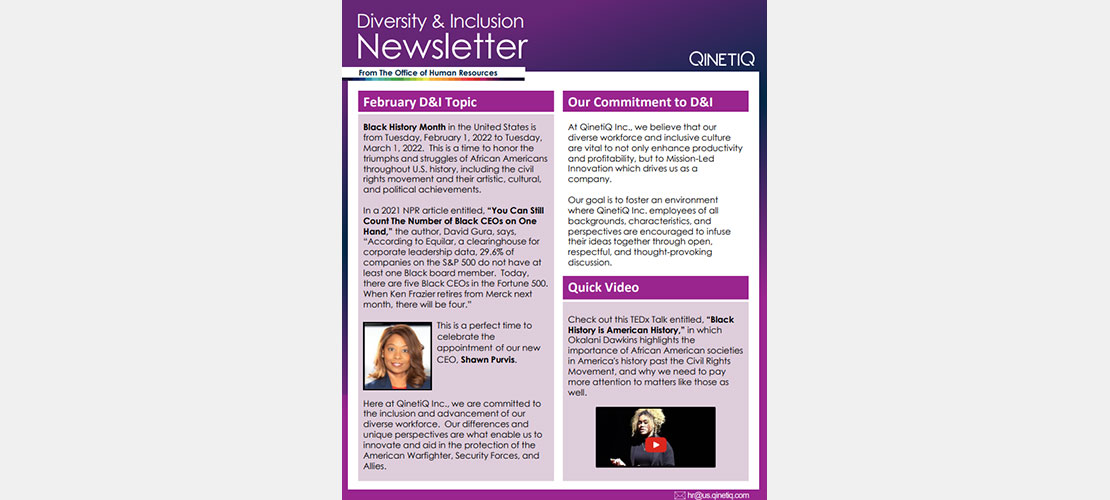 Diversity & Inclusion Newsletter
We release a monthly Diversity & Inclusion Newsletter in which we highlight the importance of various D&I topics, provide employees with resources relevant to those topics, and announce ways that our teammates can get involved in upcoming D&I initiatives.
Employee Resource Groups (ERGs)
Globally, we have 7 ERGs, from our JustLikeQ (LGBTQ+) Network to our Veterans and Reservists Network.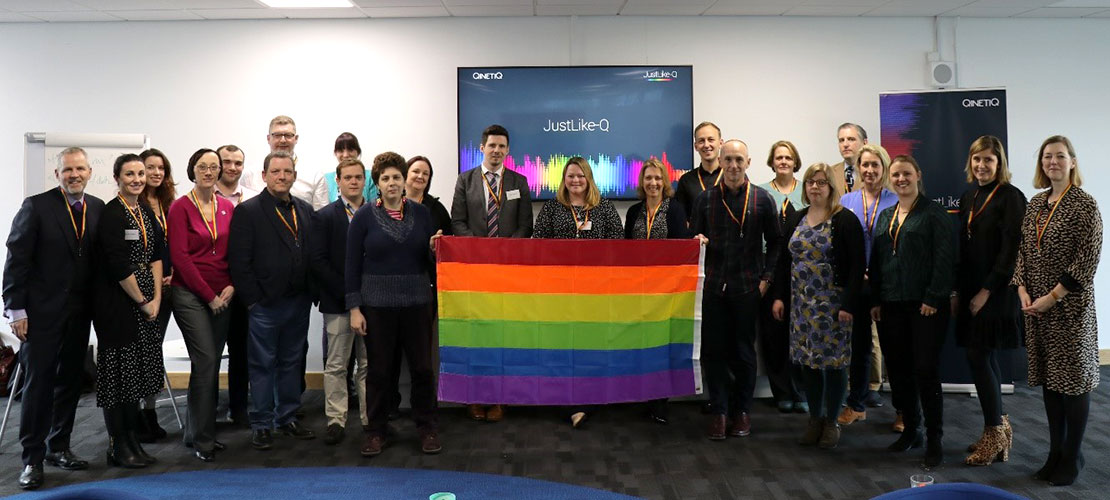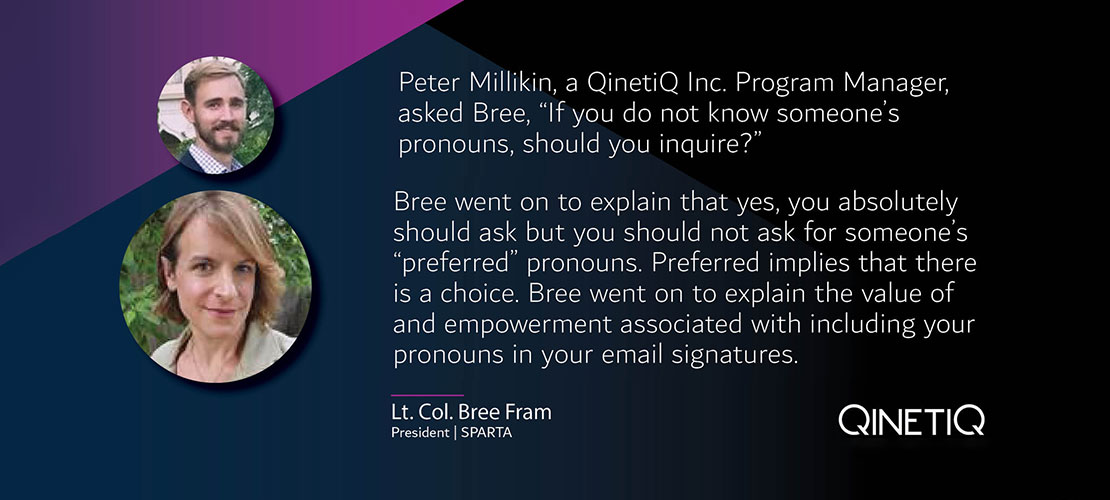 D&I on our Social Media Platforms
We believe it is important to not only bring awareness of D&I topics and issues to our staff members, but to all stakeholders, which is why we post regularly on our social media platforms about our diversity initiatives.
Lunch and Learns
We partner with external community groups to conduct lunch and learns about hot D&I topics in an effort to empathetically educate our workforce.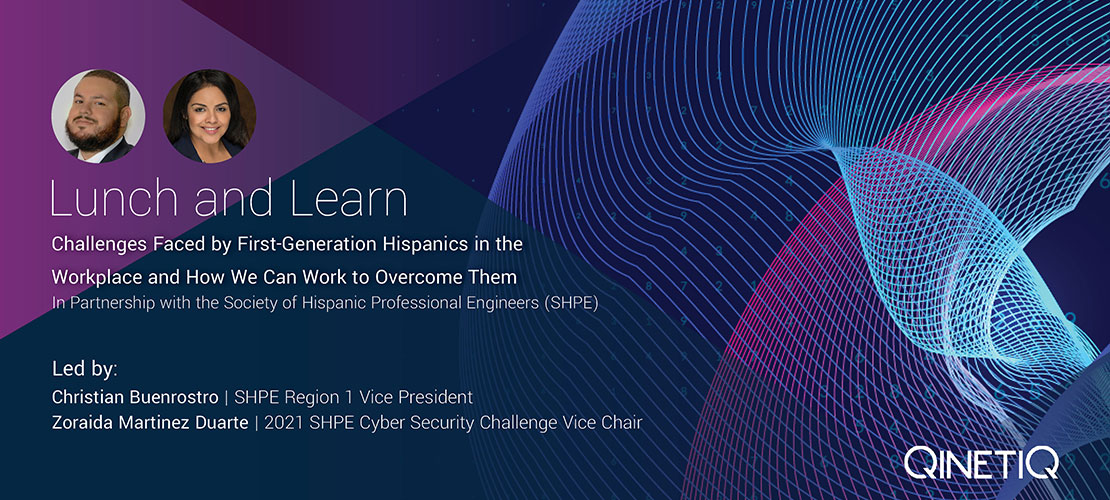 Recruiting
Creativity is sparked by diversity of thought, which is why we are committed to recruiting and retaining a diverse workforce. We ensure that our job openings are posted on various platforms in which qualified users of all backgrounds are able to apply. We also regularly participate in career fairs for groups who are underrepresented in our industry.
Diversity Training
We provide regular diversity training for our managers and Recruiting/HR Teams.
Policies
Corporate policies are audited to ensure they accommodate those of all backgrounds prior to implementation.
QinetiQ Cares. Learn More About Our EEO, AA, Pay Transparency, and Nondiscrimination Policies.
Partnerships