Schools' Powerboat Challenge
We host the annual schools' powerboat challenge in which teams from local schools and sea cadets can design, build and race remote control model powerboats.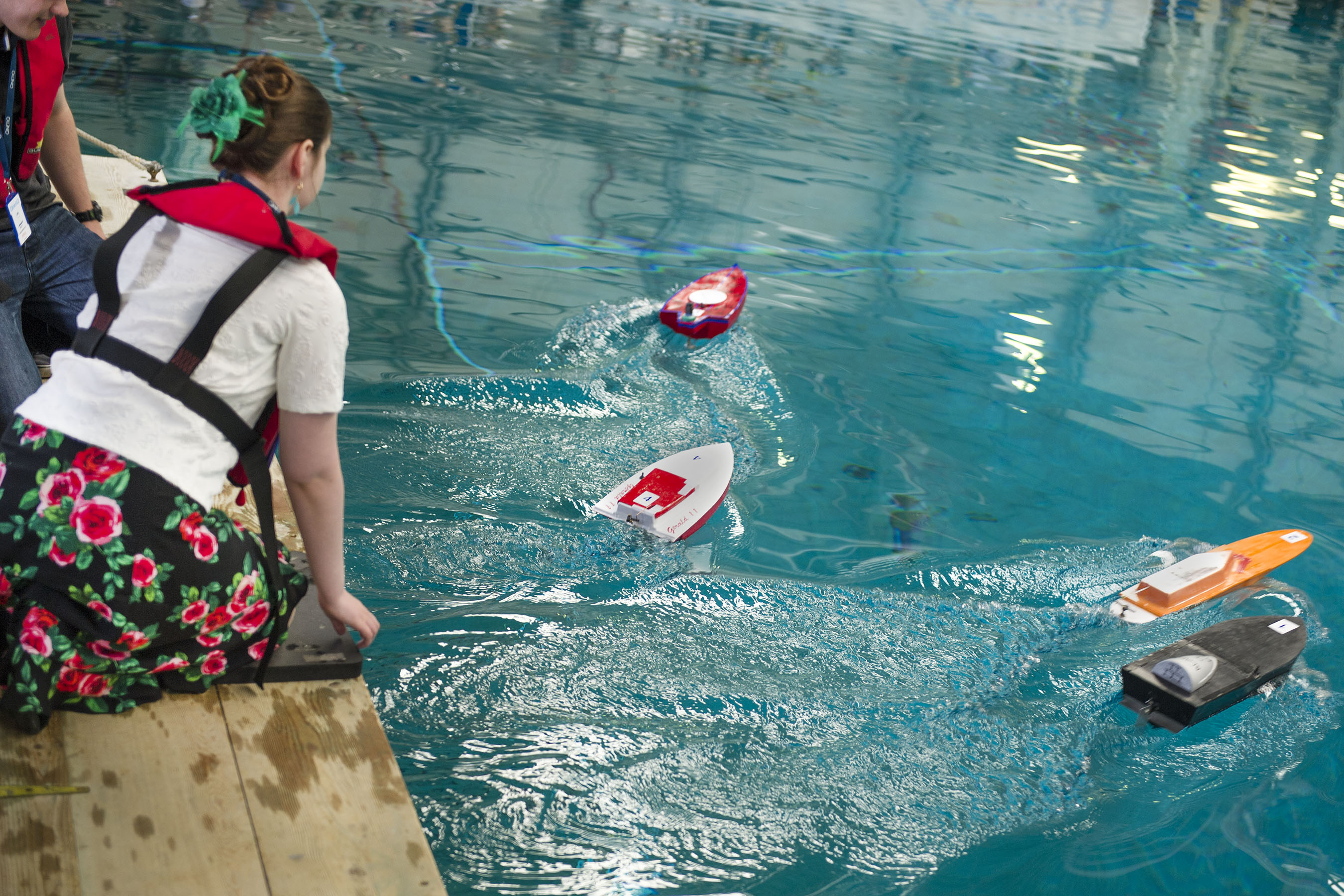 Teams are provided with a propulsion kit and the expertise of a QinetiQ STEM partner, who will help teams to produce their very own design. The building process concludes in a race day at our world-class Ocean Basin facility in Gosport, Hampshire. The powerboats will be put to test in one of the largest testing tanks in the world with a volume of 40,000 tonnes of clear water.
The challenge gives pupils a fun insight into the real world challenges faced by naval architects when designing, building and testing maritime platforms. They will also get experience with working in a team, managing a project and presenting their work to VIPs from QinetiQ and the local community.
Chris Richardsen, Principal Consultant Experimental Hydrodynamics, QinetiQ, said:
"The challenge provides a rare opportunity for the next generation of engineers and scientists to experience the technical challenges they will face during their careers. The event is always a great deal of fun, with more than a few boats colliding or sinking. It's all part of the design process though, and really brings science and engineering to life."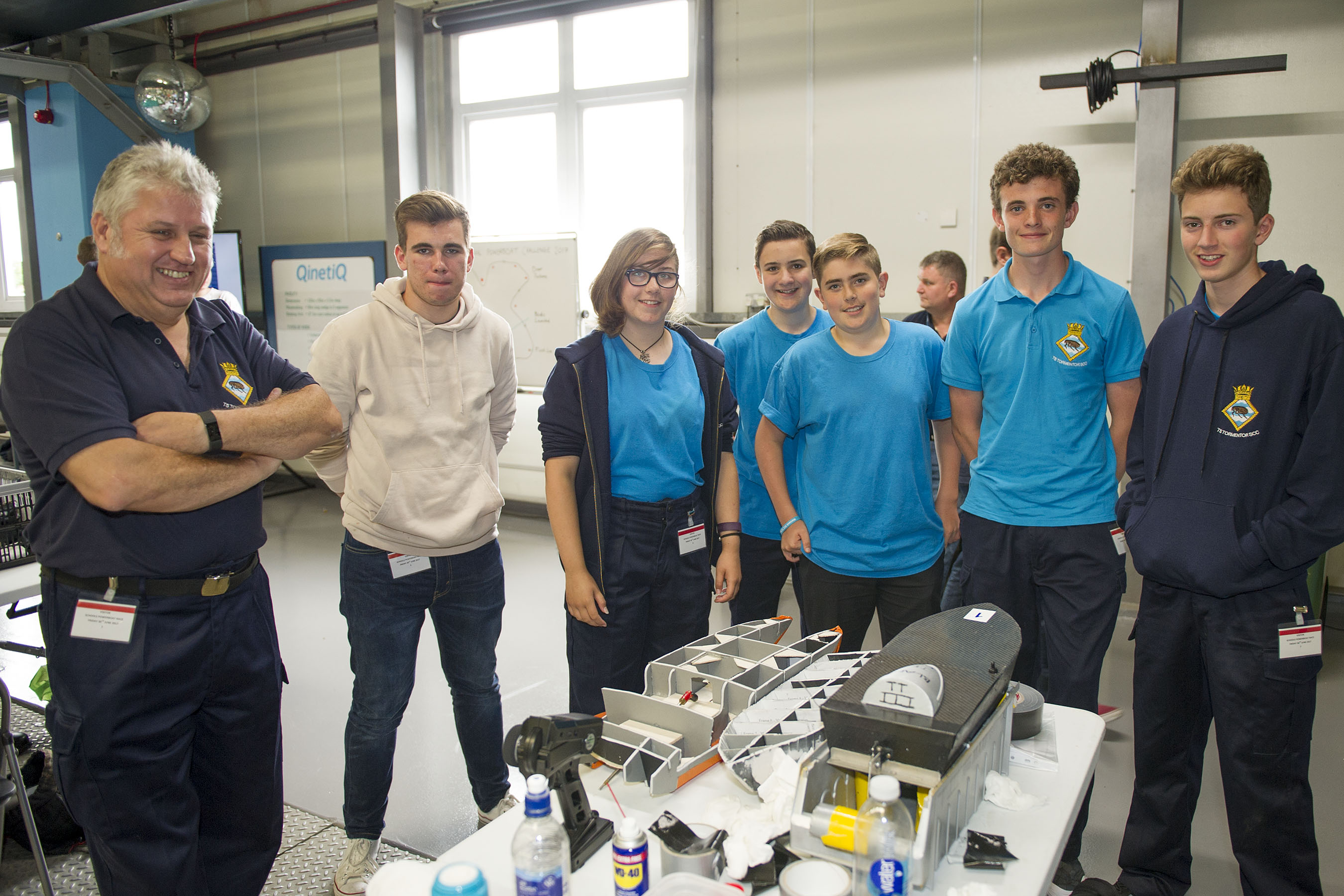 Want to get involved?
Teams aged 11-16 years old can take part. We provide each school with a propulsion kit containing a motor, battery, speed controller and propeller. Each school is responsible for providing a radio control system (under £50) and the materials for their hull. Visits by QinetiQ experts to support the design and build stages are provided free of charge. The race day is free of charge although schools are responsible for covering their own travel costs.
To book your place in the Schools' Powerboat Challenge, please contact Elaine Arkell on erarkell@qinetiq.com or phone 02392 335746.