The X-Net® Vehicle Arrest System: A non-lethal, man portable system to fully arrest vehicles with minimal harm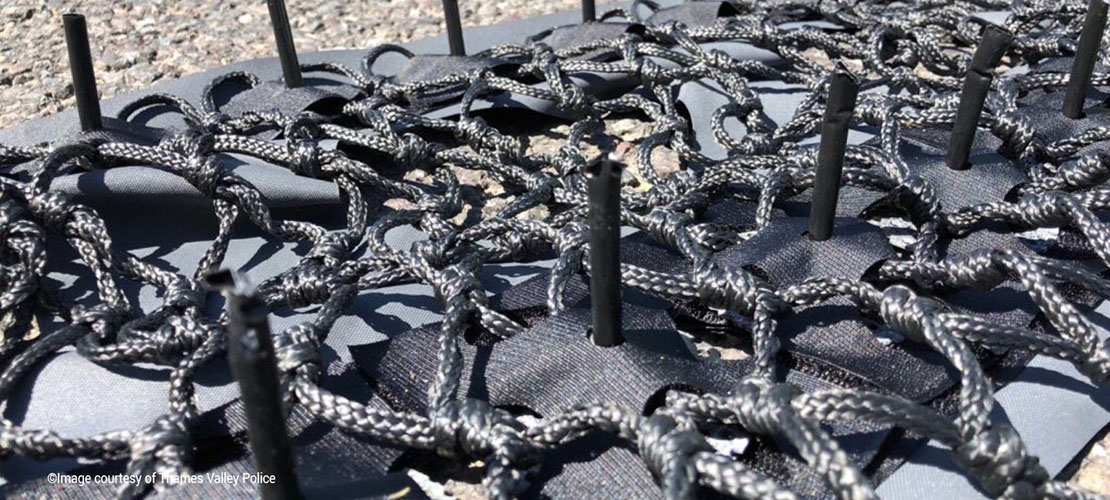 Conventional vehicle stopping systems, such as spike strip devices, rely on puncturing tyres; a result that can lead to out of control vehicles that can continue movement for a considerable time and distance. The inherent dangers that these devices carry have been addressed by QinetiQ's Scientists and Engineers. The result of their work is X-Net®, offering distinct advantages over other systems.
Portable, quick, effective, safe
The X-Net® system was developed in the UK to meet the needs of a specific British Army requirement for a lightweight, heavy-duty-construction vehicle arrest system. In trials, as opposed to conventional systems, X-Net® reduced the risk of the target vehicle continuing for some time and distance before stopping. X-Net® was developed for this purpose and met all of the British Army's requirements. Now in use by law enforcement and security customers around the world, X-Net® allows for the swift and safe capture of vehicles and decreases the risk of injury or death to occupants of the vehicle and surrounding personnel by being portable, quick, effective and safe.
X-Net® can arrest a vehicle within a similar distance to an emergency stop
The retardation force is less than 1g – providing a low risk to occupants
Larger vehicles can be stopped with X-Net®[3t] stopping power effective up to 3 tonnes and X-Net®[10t] effective up to 10 tonnes.