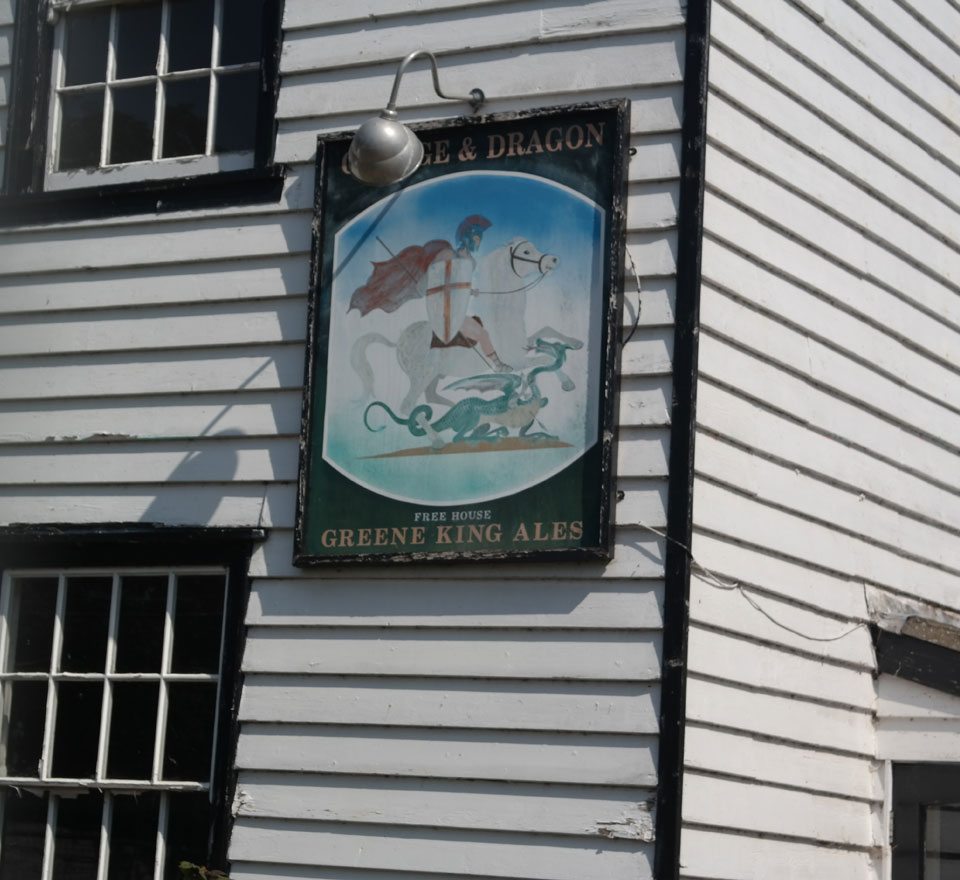 With 15 Grade 2 listed buildings and evidence of a Romano-British settlement dating from the late first century AD to mid-late third century AD, the MOD Shoeburyness site is also important archaeologically.
In 2001 the Foulness Heritage Centre was established to hold some of the artefacts relating to rural life on Foulness through domestic life, agriculture, and local industries and all aspects relating to the flora and fauna of the island.
The Foulness Conservation and Archaeological Society (FCAS) provides archaeological expertise, including advice on matters relating to recent history as well as prior to the MOD's purchase of the land.
The George and Dragon public house is just one example of a building that helps tell the tale of Foulness Island. Built around 1650, it was originally three weather boarded cottages but has since undergone many changes. Until the 19th Century, Foulness Island, because of its remote location, was the refuge of many a criminal and wanted man. It was also the ideal spot for all kinds of illegal pursuits including dog fighting, smuggling and even deliberate shipwrecking. One of the most popular diversions in the 1800's was bare fist fighting. Fights took place outside the George & Dragon. The most famous fighter in the area was James Bennewith, whose mother was the licensee (source: deadpubs.co.uk).
Unfortunately, the George & Dragon is not currently open for business.