QinetiQ operates the Range at Shoeburyness on behalf of the MOD under what is known as the Long Term Partnering Agreement (LTPA). The site is in operation all year round delivering vital test, evaluation and training support for the UK Armed Services. Days when activity may be noticed off site are relatively few.
Meteorological conditions play a very significant part in sound propagation. Shoeburyness uses acoustic forecasting and noise modelling to operate within a strictly controlled noise limit of a maximum of 125dB (decibels) at off site monitors.
Noise is monitored at six stations located around the Thames Estuary (see map). If acoustic forecasting and noise modelling indicates that any work carried out may exceed 125dB, then the activity will be postponed until more favourable conditions allow. For the most part, the noise levels recorded remain well below the limit or are lost in the ambient background noise.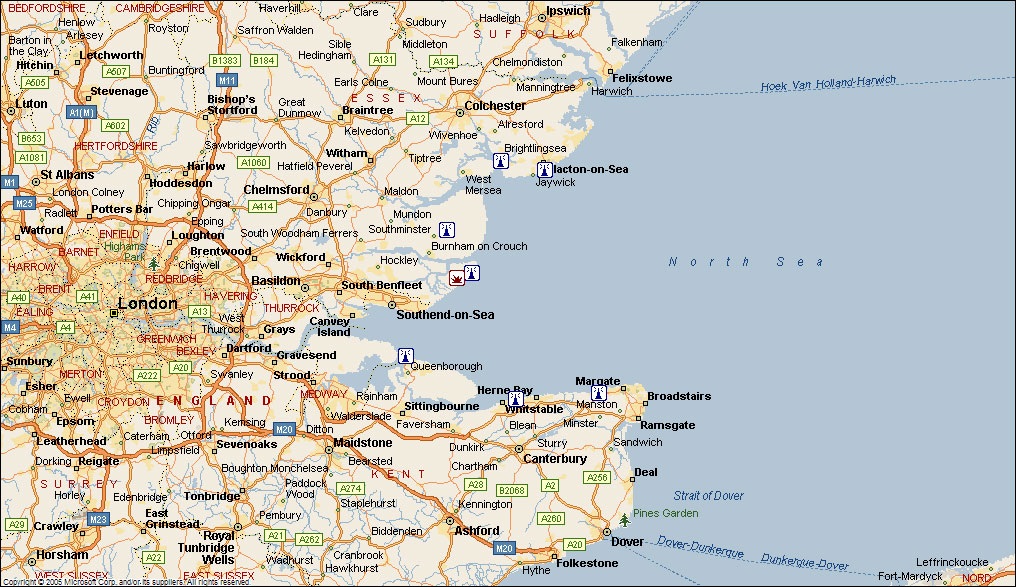 Both QinetiQ and the MOD take this matter very seriously and have made significant investment in the noise monitoring technology used by the Range.
These precautionary measures help to minimise the impact that Range activities may have off site. We do however, recognise the issues that they may cause and apologise for any disruption or inconvenience experienced.