Early Careers
Kick start your career and grow with QinetiQ, and the opportunities are endless.
As a global company of over 6,000 dedicated people providing technological and scientific expertise, we are excited to recruit the most talented and enthusiastic young people to become key parts of our business.
Contact Us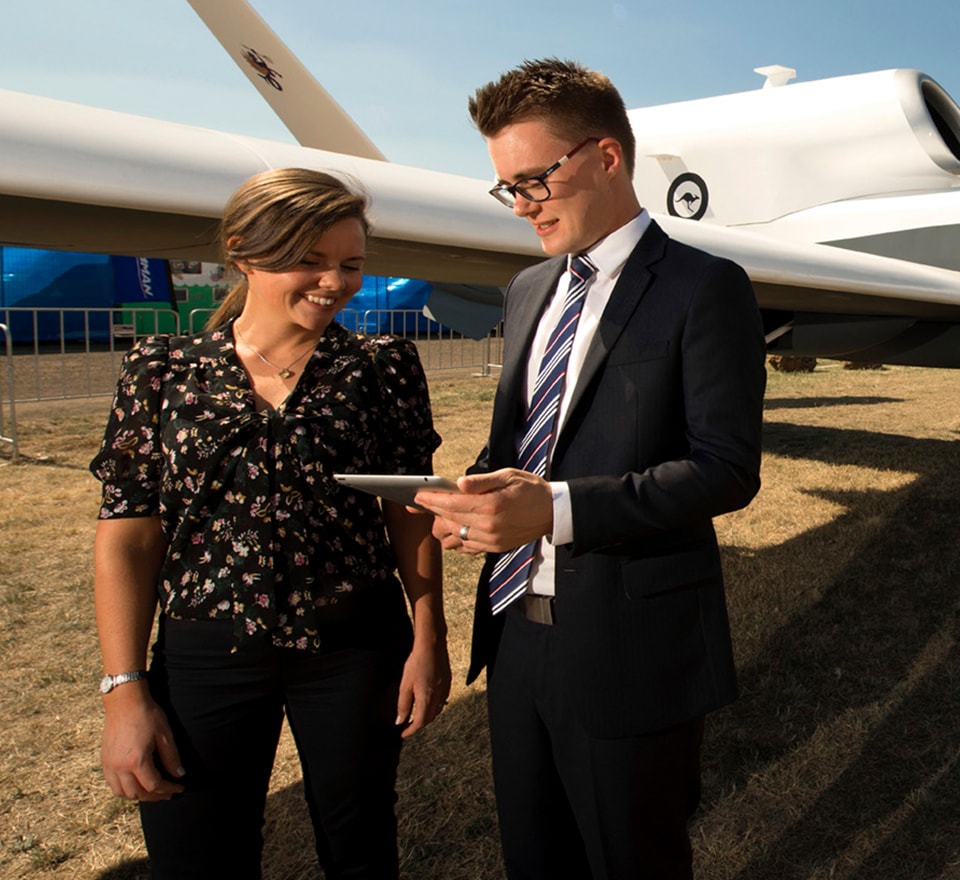 Graduates
Our graduates work alongside inspiring leaders who are established in their fields, whose professionalism stands out and whose customers trust them implicitly. From the top down, all of our leaders are committed to passing on their valuable skills and knowledge to graduates.

Register your interest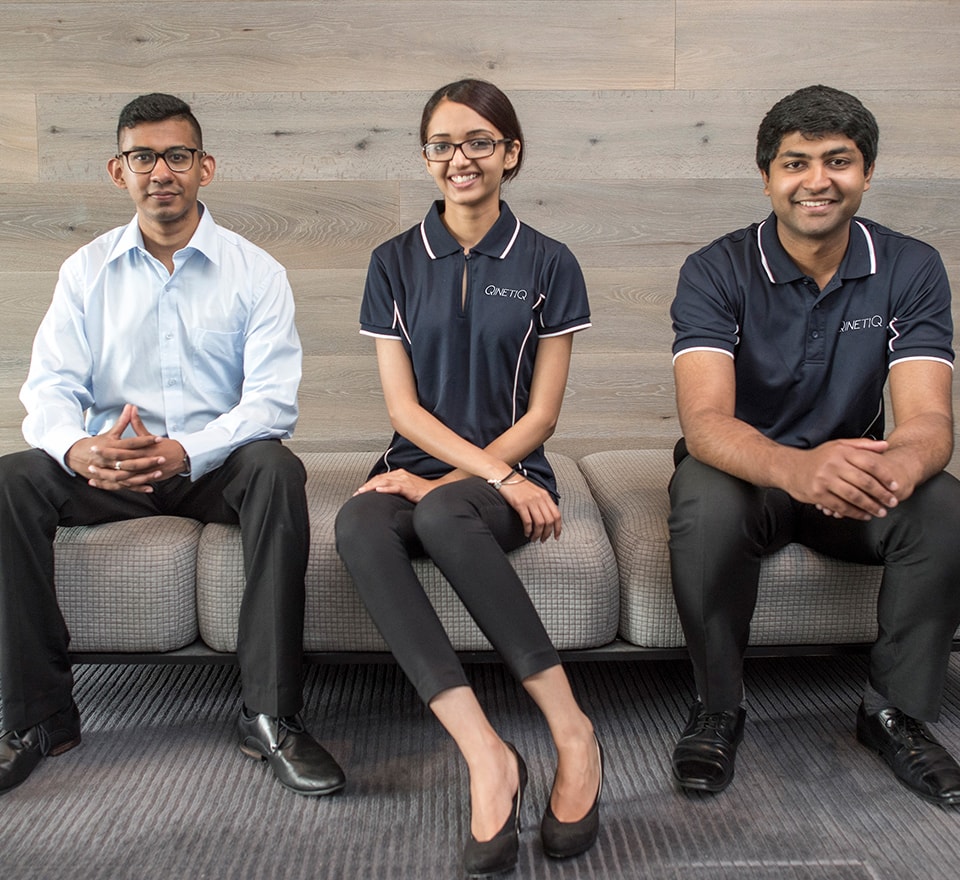 Internships
From December through to February each year we offer an exciting 12 week paid internship program for university students from a wide range of disciplines. Interns are assigned a buddy throughout the program and have access to our leadership team and senior leaders from across the business for networking and support. Many of our interns go on to become permanent employees with QinetiQ.
Here is what some of last year's interns said about the program:
"I had an amazing opportunity where I got to work through the entire lifecycle of my project – from conceptual design through to manufacture and testing. The workshop at Port Melbourne enabled me to use very interesting equipment such as the UV printer and the mini-CNC mill. Overall it was a great experience where I learned heaps and got the opportunity to work on real life projects that will contribute to industry." – Sanjeev Ravindra
"As an intern I was treated as a valuable contributing member of a team and felt as though I was making a tangible impact on real world engineering projects. QinetiQ allows their staff the opportunity to work on varying projects while diversifying their own skillsets along a planned career progression trajectory." – Kit Kwok
Applications for 2017/18 are now closed. Next year's program will be available for consideration in May 2018.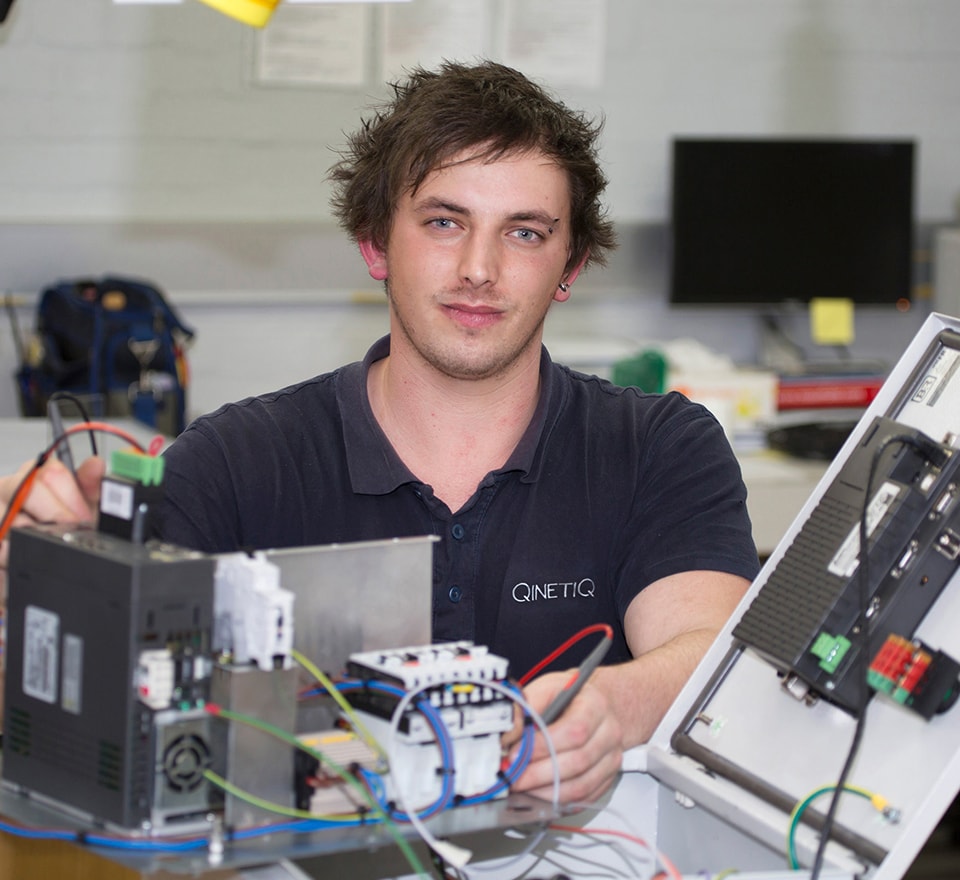 Apprenticeships & Traineeships
Our hands-on apprenticeship and traineeship opportunities encompass science & technology and business disciplines, with vacancies in both workshop and office environments.
By embarking on an apprenticeship with QinetiQ, you will be exposed to second-to-none training. You will receive continuous support and guidance in developing your skills in a rapidly growing business. We are proud of the friendly and supportive atmosphere at our sites, as well as the hands-on learning and mentoring of our apprenticeships and traineeships.