Our purpose
QinetiQ is dedicated to protecting lives and securing the vital interests of our customers.
Who we are
We are a leading science and engineering company operating in the defence and security markets. We are an information, knowledge and technology-based company with the breadth and depth of over 8,000 highly dedicated employees.
What we do
We apply our unique technical expertise across the product lifecycle, helping our customers to create, test and use defence and security capabilities.
Where we operate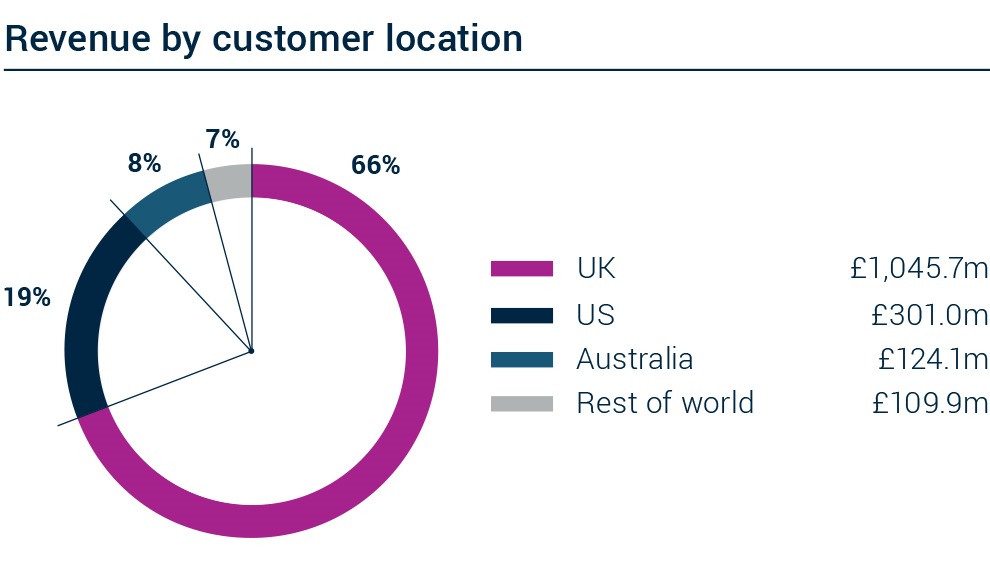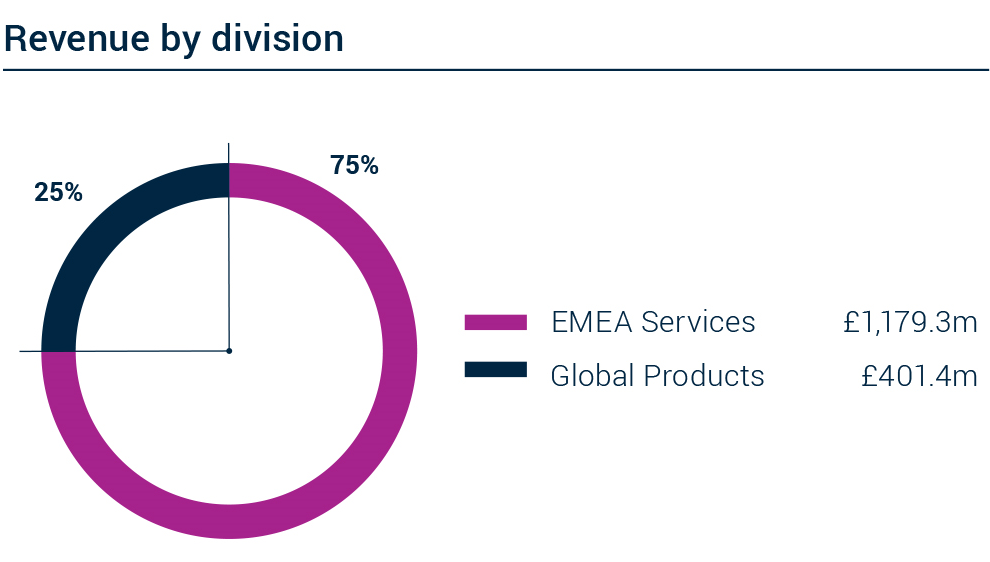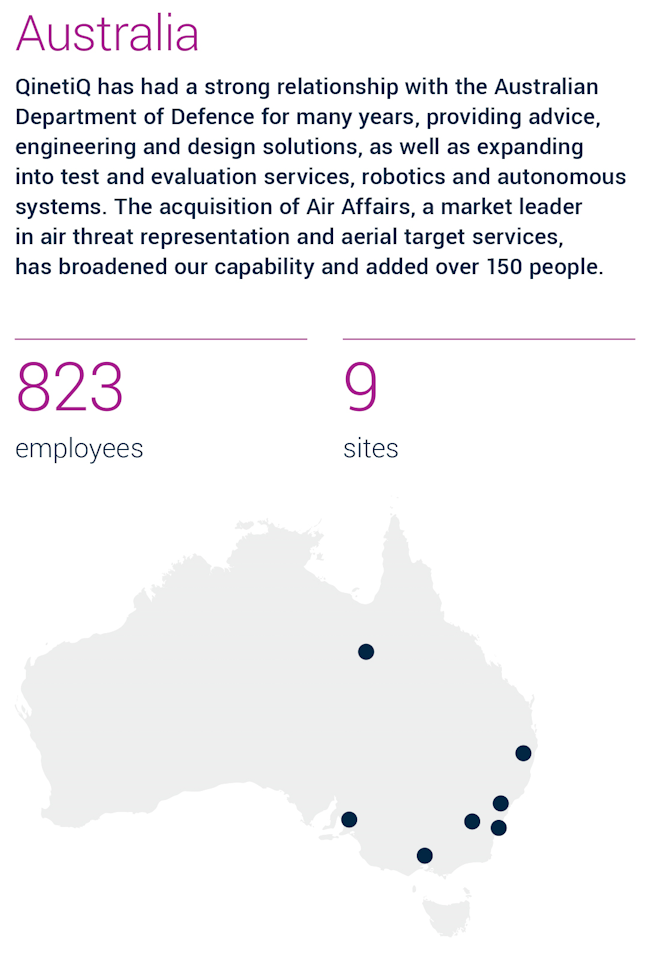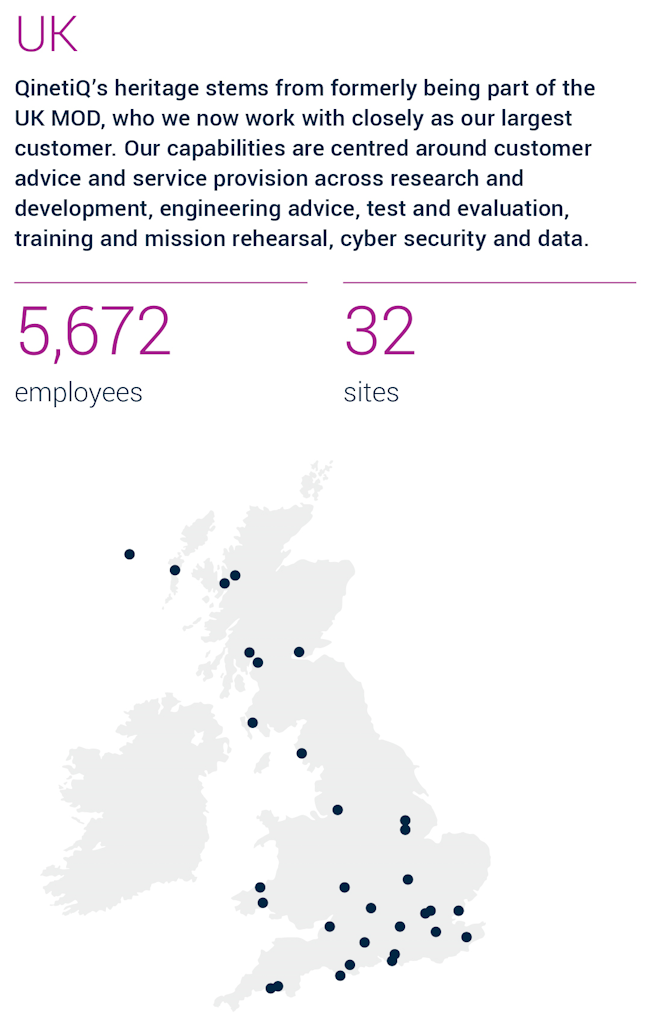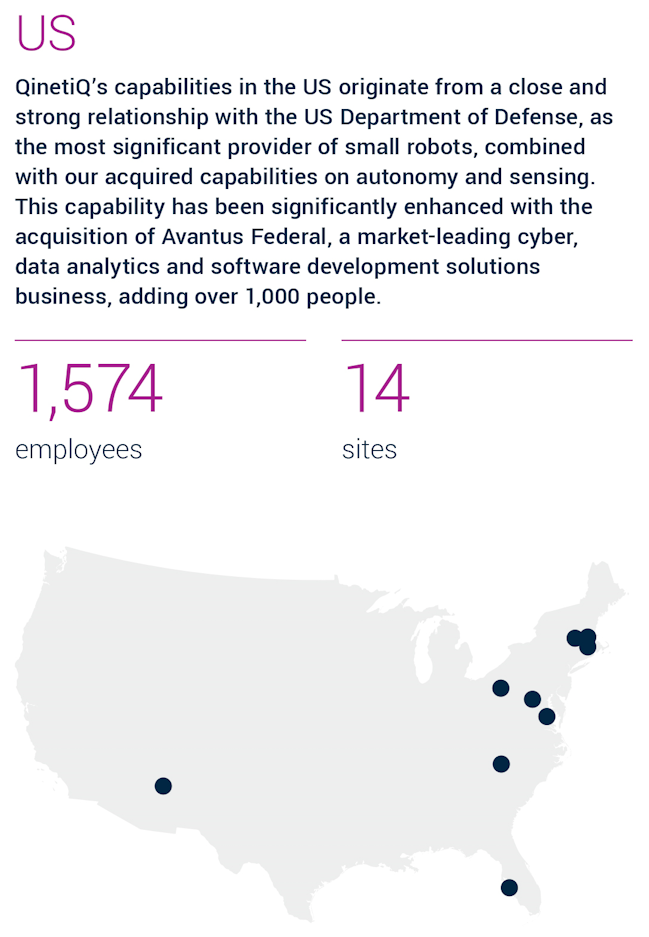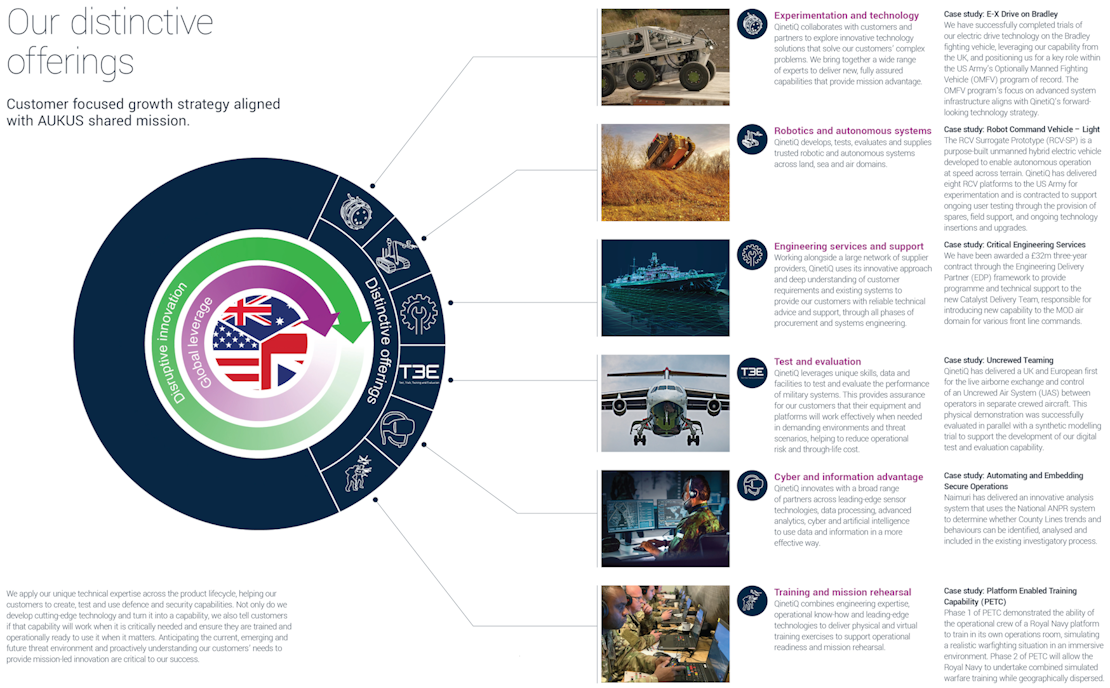 Financial highlights
Strong growth and underlying performance across all metrics.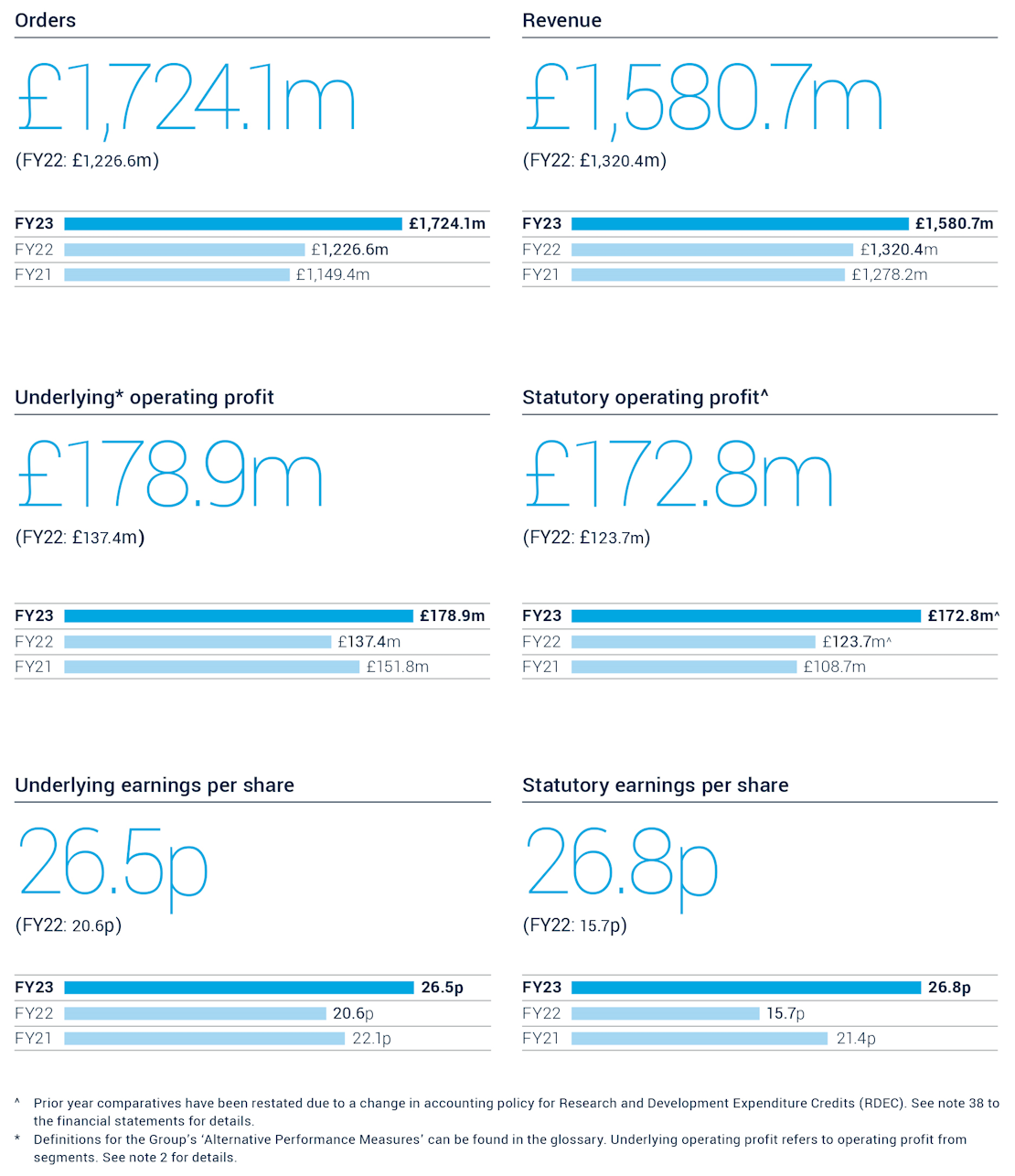 Operational highlights
Excellent operational performance across the company globally.

Partnering to deliver experimentation, test and evaluation for the Royal Navy's fleet
QinetiQ has renewed its Maritime Strategic Capability Agreement (MSCA) with the Submarine Delivery Agency. The 10-year, £260m contract, will deliver critical capabilities in Hydromechanics, Stealth and Signatures, Structures and Maritime Life Support that assure the UK's ability to design, build and safely operate the Royal Navy's surface and subsurface fleet, including the UK's Continuous at Sea Deterrent. This significant 10-year commitment from the MOD, which includes an option for an additional five years, is a testament to the value that QinetiQ has delivered since 2008 when the original 15-year contract was secured

Transforming mission data for the UK MOD
The UK MOD has signed an £80m industry partnership with QinetiQled Team Pegasus, enhancing the UK's ability to provide its military platforms and systems with the data needed to keep them safe and effective. Team Pegasus will work in partnership with the MOD for a 10-year period on the transformation project – SOCIETAS – providing a specialist mission data and electronic warfare skills solution alongside training and IT support.

Avantus extending into intel customer
In the US, we strengthened our cyber and information advantage offering through the acquisition of Avantus Federal LLC. Avantus is a leading provider of mission-focused cyber, data analytics and software development solutions. The business continues to deliver high-value operational outcomes for our customers, including the selection for a new $80m multi-year contract by a national intelligence customer.

Delivering digital night vision technology for the US Army
We have been awarded a $93m single award four-year contract to support the US Army with the analysis, development, demonstration, testing, acquisition, integration, initial deployment, sustainment and training of Digital Night Vision Technology to support military operations. DNVT will substantially enhance the warfighter's situational awareness and decision-making abilities by fielding digital night vision capabilities coupled with component technology enhancements in support of warfighters.

Air Affairs expanding threat representation
In December 2022 we completed the acquisition of Air Affairs (Australia) Pty Ltd for A$53m. Air Affairs provides targets and training services, and electronic warfare capabilities to the Australian Defence Force, as well as aerial surveillance and reconnaissance in support of government firefighting efforts. The business guarantees QinetiQ is positioned as a market leader in air threat representation and aerial target services and further extends the scope of capabilities in the Sector.

Developing new laser technology with Australian Armed Forces
QinetiQ has partnered with the Australian Department of Defence to develop and manufacture a high-energy defensive laser weapon system prototype. The contract involves leveraging QinetiQ's high-power laser technology from the UK and test and evaluation expertise in collaboration with Department for Science and Technology's scientific innovation, to deliver enhanced sovereign capability to the Australian Defence Force.
Delivering for our stakeholders
A large proportion of our work is delivered under long-term contracts and we typically start the year with a significant proportion of revenue under contract, providing a high level of revenue visibility. In addition, our business is cash-generative by nature, meaning we are able to organically invest in our capabilities and sustain our business model.
Our people are critical to our success and we are continually investing to support their career development, wellbeing and engagement. We are also investing in our facilities and digital infrastructure tools, ensuring we can continue to support our customers in facing future threats and challenges.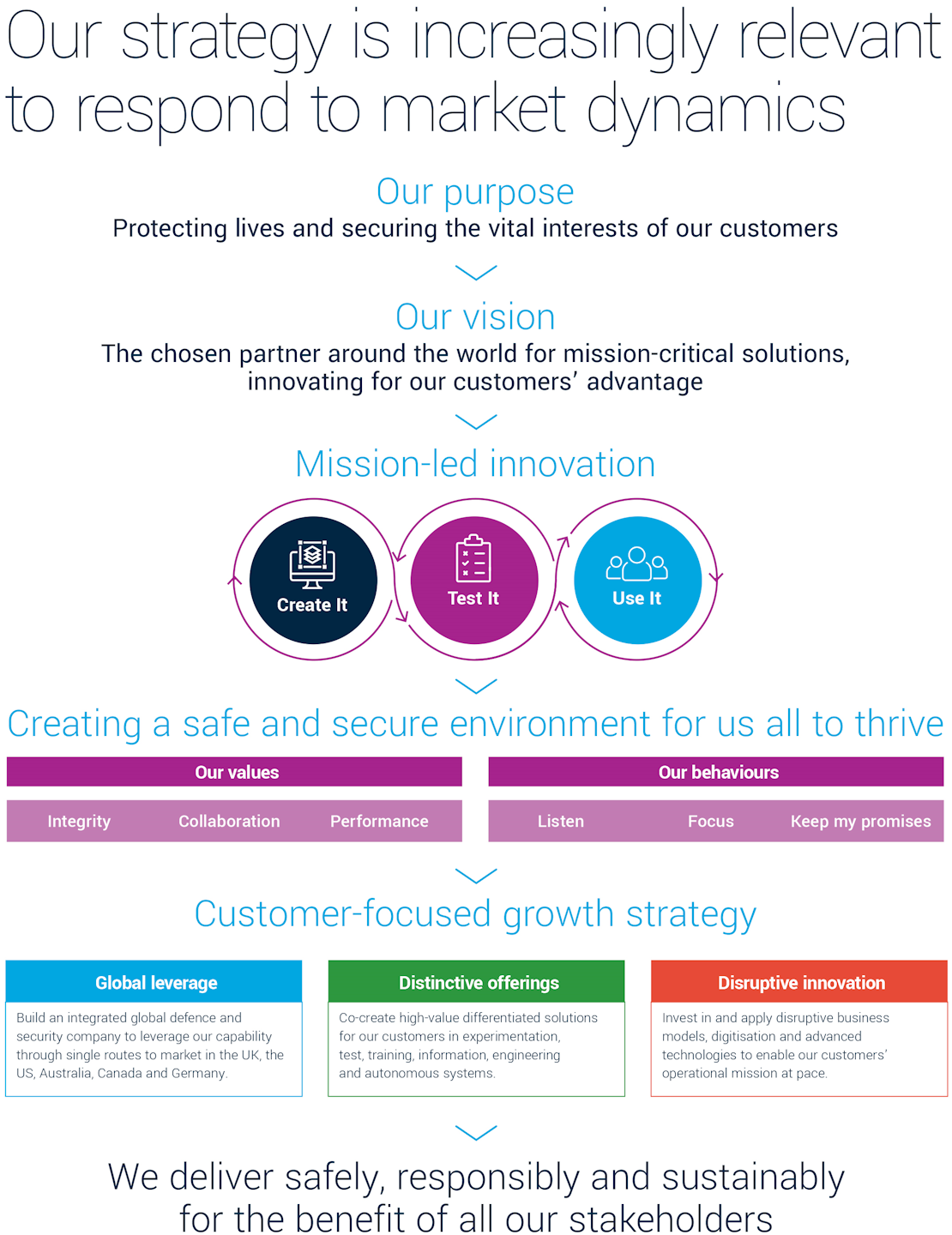 Strategic Progress - Increasing our ambition
Building on strong track record to accelerate next phase of global growth.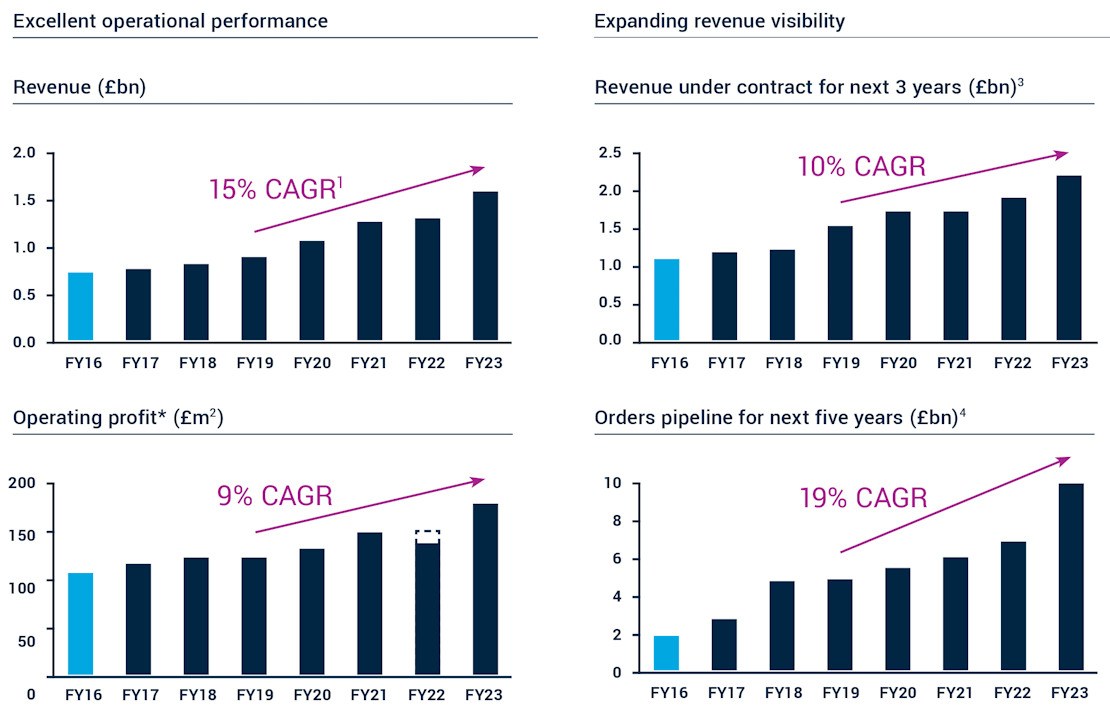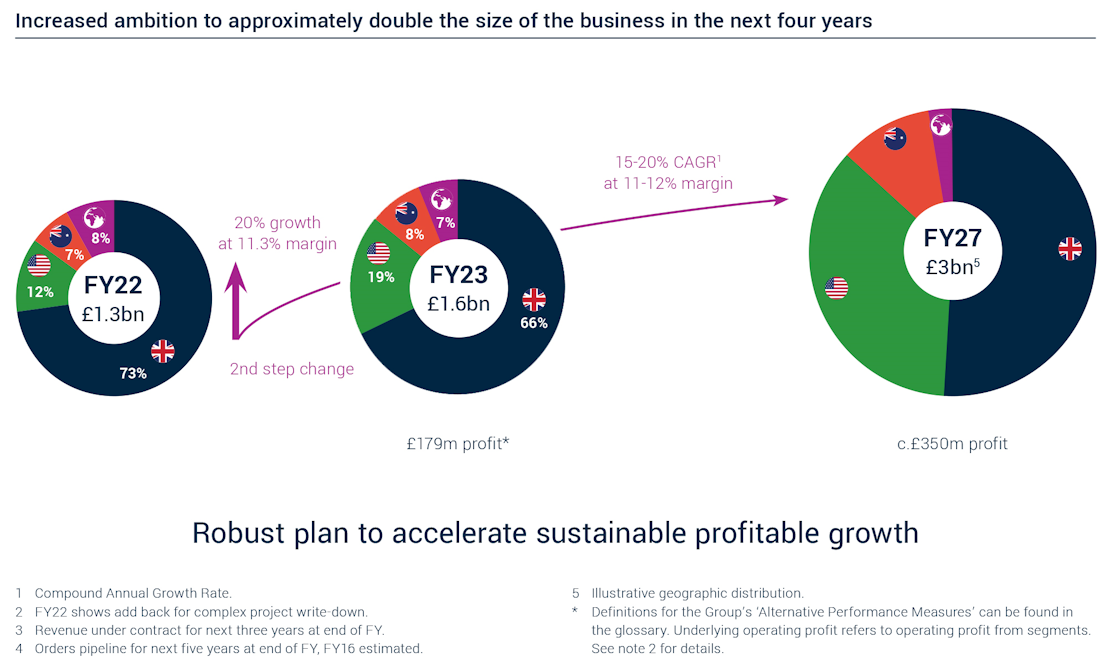 Creating a global leader in mission-led innovation
We are investing in the breadth and depth of our six distinctive offerings across three home markets. Two strategically significant acquisitions in FY23 have increased our capability in the US and Australia.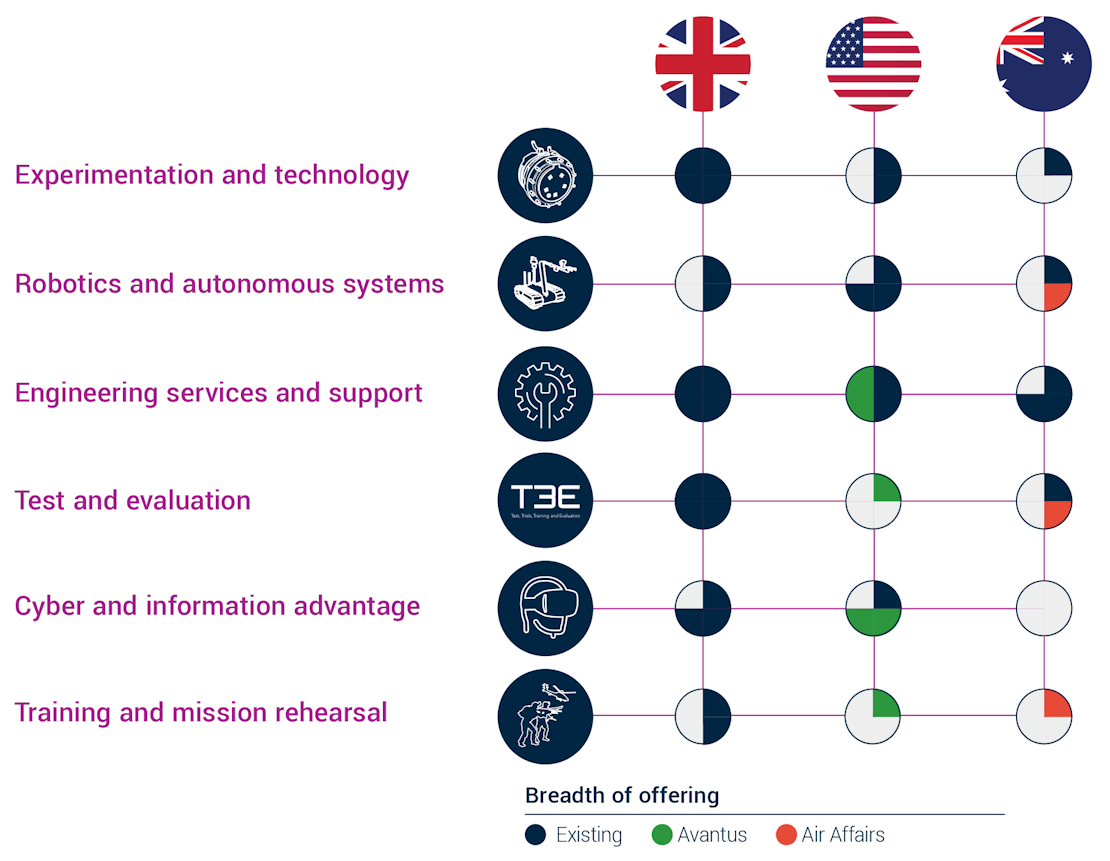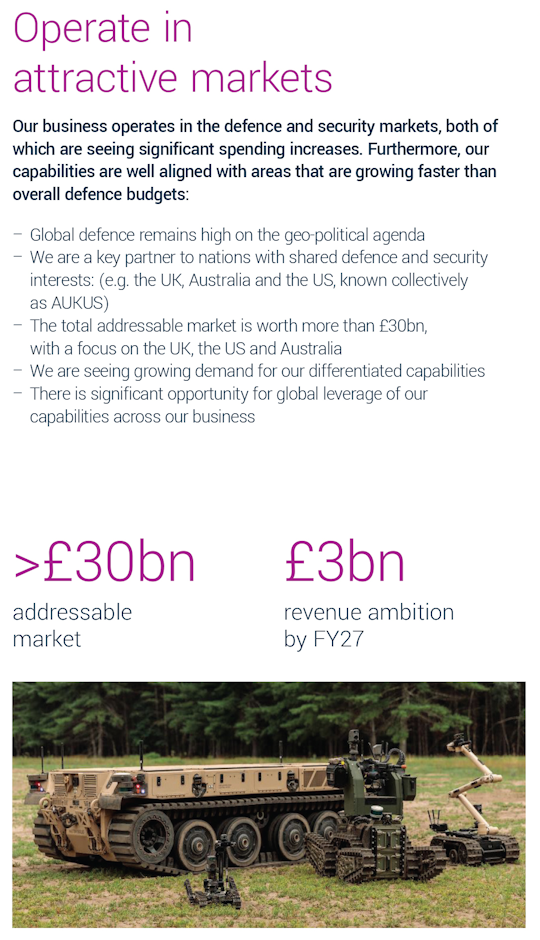 ---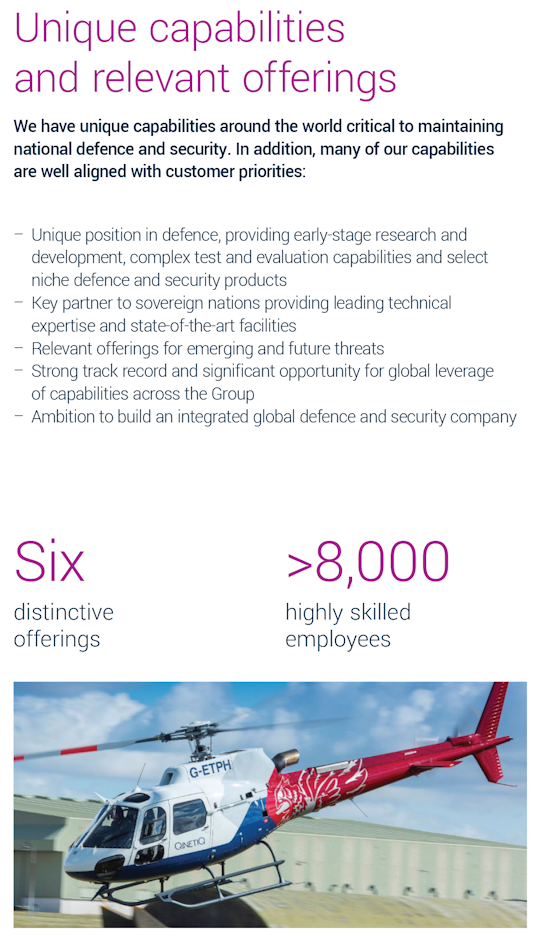 ---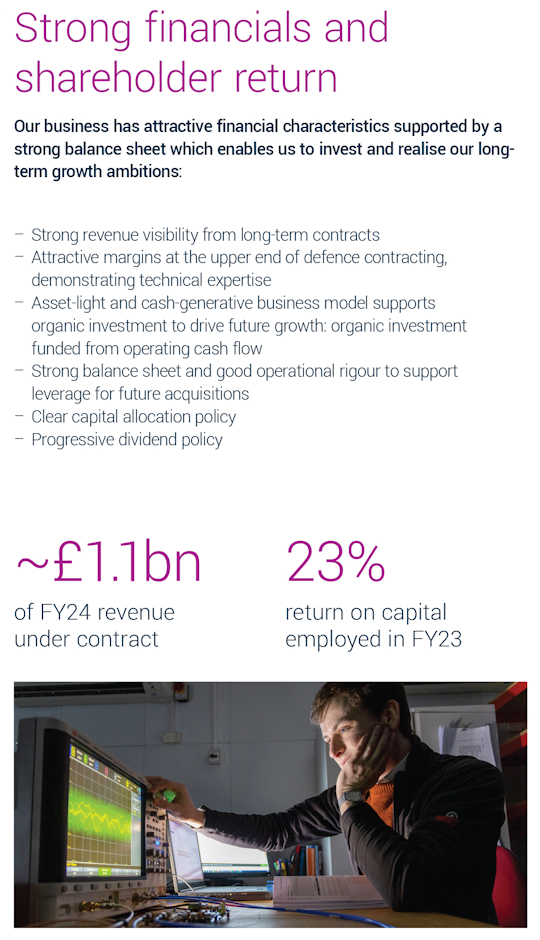 ---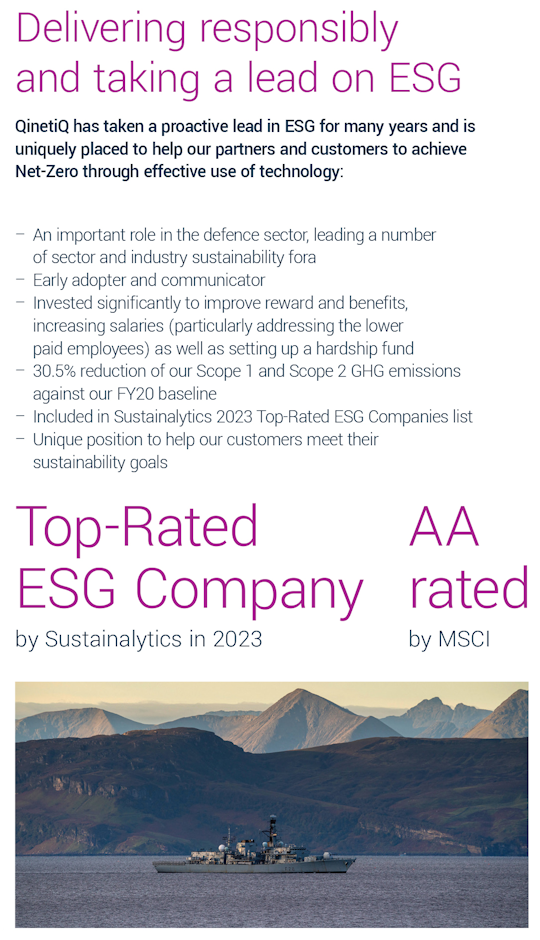 ---