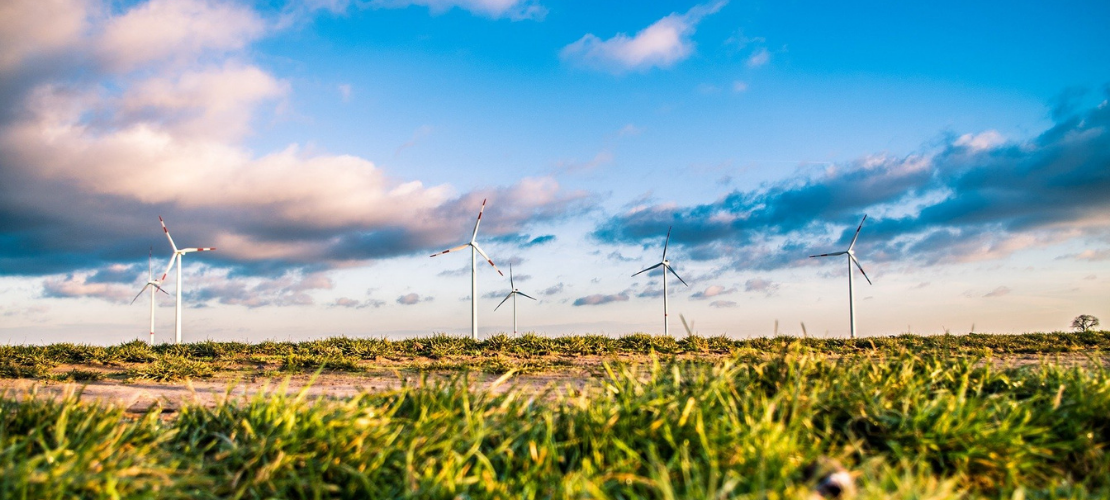 Strategy and target
Our 2025 energy strategy supports sustainable business growth through responsible use of energy resources, while reducing our GHG emissions. The strategy focuses on resource and cost efficiency, operational resilience and positive environmental impact. In FY19 (Financial Year – ending in 2019), we set a new target to reduce our Group carbon emissions by 25% by 2025 against the FY19 baseline. During FY20 we submitted a commitment letter to the Science Based Targets initiative (SBTi) to start the process of verifying our Group target against the goal of limiting global warming to 1.5°C. We are publicly listed as committed to this target on the SBTi website. More information on energy management and progress on our target can be found in the QinetiQ Group plc Greenhouse Gas Reporting Principles and Methodologies document, the PwC assurance report on QinetiQ GHG emissions and our Annual Report and Accounts.
Carbon Reduction Plan
Public Procurement Note 06/21 "Taking account of Carbon Reduction Plans in the procurement of major government contracts" requires organisations to have a published Carbon Reduction Plan.
The following is the:
Carbon Reduction Plan for QinetiQ Ltd
Climate change risk assessment
Since 2011, we have undertaken climate change risk assessments on priority sites which we manage on behalf of the MOD, to understand what the key issues might be. In FY20 we undertook a further series of new assessments based on recent climate projection data, working in partnership with the MOD.
Sustainable solutions
A number of our solutions help customers to meet their sustainability agendas:
Unblocking wind farm development using stealth technology
Around the world it is increasingly difficult to find suitable areas for the development of wind farms. One reason for this is the interference their moving blades cause to radar, which can disrupt weather forecasting and air traffic control. In France, around 80 per cent of wind farm planning applications are refused if they are near meteorological radar.
Using our knowledge of stealth materials, we worked with EDF Energies Nouvelles and turbine manufacturer Vestas to develop a blade that reduces interference by up to 99 per cent. This enabled the construction of France's largest wind farm – the Ensemble Eolien Catalan Complex – just 22km from the Météo France weather radar.
We are also able to predictively model interference that would be caused by proposed future wind farm projects, helping to identify suitable locations and providing evidence for use in planning applications.
Minimising energy wastage at operating bases
Our 'energy-informed operations microgrid' capability matches energy supply to demand in military operating bases and other self-contained premises, reducing GHG emissions by minimising surplus.
Typically, a generator in a forward operating base runs continually to ensure there is always enough energy available to service a hypothetical peak in demand – even if that peak is never actually reached. Consequently, only 30% of fuel burned is converted into electricity that is used, with the other 70% going to waste.
An energy-informed operations microgrid monitors usage in real time and forecasts expected future demand, allowing users to make smarter decisions about their generation, storage and conservation of energy.
Reducing battlefield fossil fuel dependence
Militaries are highly reliant on fossil fuels – the United States Department of Defense is estimated to be the biggest organisational consumer in the world – and as a nation's military spending increases, so does its CO2 output.
We are continually developing technologies that will help militaries reduce their dependence on fossil fuels – from electric drive systems for armoured vehicles, to novel batteries and power sources. Crucially, we can seamlessly integrate these technologies, and similar solutions from other manufacturers, into customers' operations.
Reducing military fossil fuel use is a vital step toward a net zero carbon economy, but it will also save the lives of soldiers and contractors – over 3000 of whom were killed in attacks on fuel supply convoys between 2003 and 2007 in Iraq and Afghanistan.
Monitoring Earth's environment from space
Our Space team in Kruibeke, Belgium, is currently building the Atmospheric Limb Tracker for Investigation of the Upcoming Stratosphere (ALTIUS) satellite for the European Space Agency. ALTIUS will measure the levels and composition of greenhouse gases in the atmosphere and provide details about their effects. This information could make it possible to identify and ban products that deplete the ozone layer and contribute to climate change.
The ALTIUS satellite is not the first built by QinetiQ for the purpose of charting environmental changes. QinetiQ's PROBA-V satellite, launched by ESA in 2013, completed a seven-year mission to monitor land cover and vegetation growth. The petabyte of photographic data it captured has contributed to applications such as climate impact assessments, water resource management, agricultural monitoring, and food security estimates.
Lowering the carbon footprint of military testing and training
Testing military equipment and training the armed forces often demands activities that produce emissions, such as driving vehicles, flying aircraft, or firing live ammunition. While these activities remain necessary to ensure the safety and preparedness of the armed forces, QinetiQ has developed a host of novel testing and training capabilities that can help reduce their environmental impact.
Naval minehunter vessels require their magnetic, acoustic and hull vibration signatures to be assessed regularly, to ensure they do not trigger mines. Historically, these vessels were required to sail home to a fixed testing range and back again, covering thousands of miles. To counter this, we developed a transportable testing range that can be deployed to the ship's location, anywhere in the world.
Our combination of materials science and computer modelling expertise enables us to test assets virtually, by understanding their physical properties and predicting the effects of different conditions on their structural integrity. This can reduce the number of flying hours required to certify an aircraft for example, or the number of live artillery rounds that must be fired to assure their safety.
We also use simulation to train humans, which reduces the number of hours spent flying, driving, sailing, or firing. By connecting multiple simulators across different locations, we can even engage disparate groups of trainees in a joint collaborative exercise without them needing to travel to and from any single training centre.