Celebrating career opportunities
07/03/2018
This National Careers Week, we celebrate how learning and development can help build an exciting career at QinetiQ.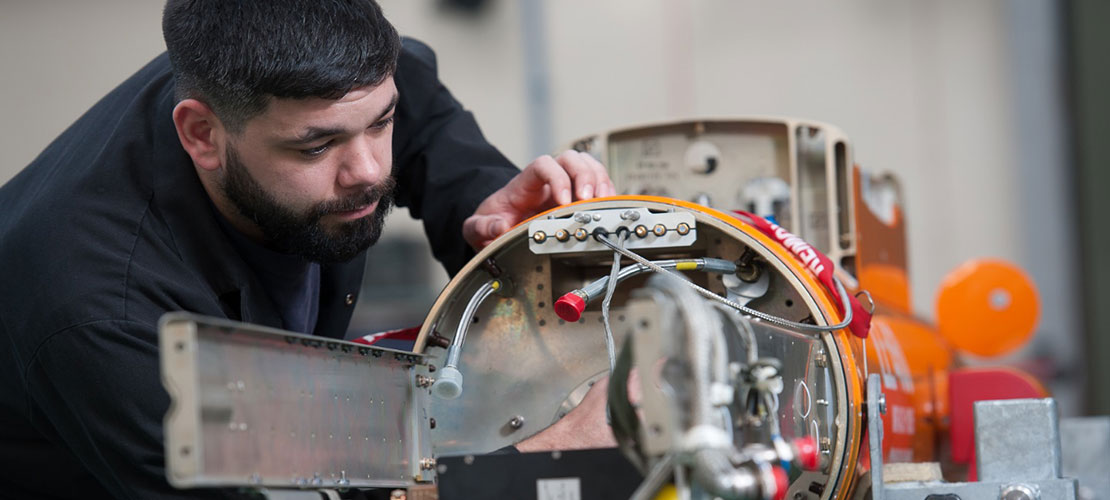 The range of capabilities, locations and technologies we are involved in at QinetiQ is incredible; however, our success depends on our people realising their potential throughout their career. We're passionate about empowering our employees to create exciting careers at QinetiQ; so to celebrate National Careers Week, we're highlighting our some of the ways we help our people develop and grow:
Coaching and mentoring: One of the ways we help our people to develop their careers is through coaching. We have built a fantastic team of internal coaches who work across all areas, who are invaluable in helping to create focused career thinking. This National Careers Week, we are encouraging more of our people to consider joining our coaching and mentoring team. After all, many of us have been helped by people in our careers who created that light bulb moment; a connection or insight that propelled us forward.
Innovative learning: Our training delivery design team are creating new and innovation training opportunity through maximising webinars, on the job, and digital learning to ensure an atmosphere of learning every day rather than a traditional 'chalk and talk' approach of classroom based learning. All designed to support our people as they develop in their career at QinetiQ.
Career pathways and competency frameworks: To support us in providing greater career opportunities, we are building competency frameworks, which demonstrate the competencies needed for a role, together with career pathways, showing the potential career routes available and how to move from role to role. Used together they can help to identify potential opportunities and create plans to get the best out of our careers, while at the same ensuring we have the right skills to meet future needs.
Performance development: Through our Performance Development Review process we encourage our people to take charge of their career aspirations. We support regular discussions with managers, by providing online webinar tools and support to make sure we are having relevant and meaningful discussion about development needs.
Careers are changing and differing generations have differing expectations. We might be a Baby Boomer, Millennial, Generation Y, Centennial or even Generation Alpha (people born between 2013 – 2025), which some of our STEM programmes will soon meet; whatever our generation, we want to be able to flex and adapt our approaches to working and learning. Within QinetiQ we have at least four generations and this will continue to increase.
Our careers are longer, more diverse, we may have several careers and want to re-train later in life.
Are you looking for a new experience or the next stage in your career? Check out the diverse range of jobs available on our Careers pages and apply now!