Adopting agility for an Information Advantage
There is a rapidly evolving culture of conflict, brought about by pervasive technology and information. As a result, we need to shift the way in which we view transformation and modernisation - it is no longer a means to an end. Agile and adaptive processes better match the modern environments that can be shaped overnight by emerging technology.
Underlining every process, technology and decision of the modern age is data, or 'information', and this is categorically true for the defence sector too. Jonathan Cole, Director of Information for the British Army, highlighted the magnitude of changes being implemented within the British Army, underpinned by information. While this will enable greater proliferation of technology, he was clear in stating the risks around data and cognitive overload if there is not also a clear cultural shift to place information advantage at the forefront of campaign design in the 21st century.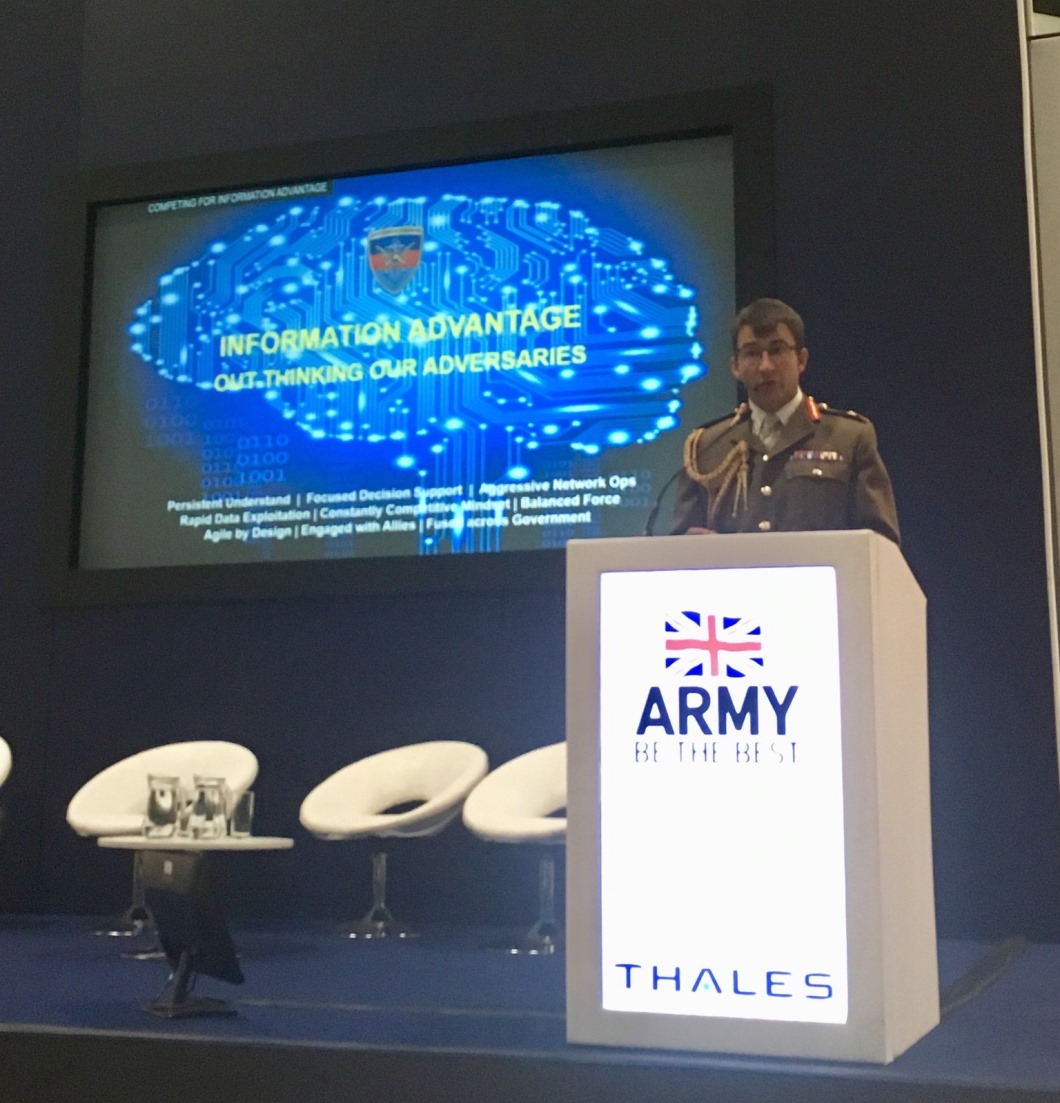 Powering the next generation of warfare
As the world around us is rapidly changing by the impact of technology, so too is the way we experience warfare. Electronic Warfare is shifting to a combined Electronic Warfare and cyber capability. Systems are becoming increasingly digitalised and there is a need to eliminate ambiguities. Despite the fact that more data is being gathered than ever before, the actual visualisation of it is lagging. This presents a symbiotic challenge – defence needs a new set of skills to enable plans not just to be written, but to input into a bigger data model. These skills can be found more prevalently in industry and could be utilised effectively if the right collaborative models were put in place to train and to co-create.
Another area that industry leads significantly is the transition to electrification. Over the past decade we've seen a significant shift to the readiness and availability of electric and hybrid cars and the electrification of many traditionally carbon-fuelled applications. In order to fully benefit from the newer technologies, and to continue to reduce risk in the field, the power infrastructure must evolve too. New for DSEI, QinetiQ has launched a report which focuses on 'Powering the Electrified Battlefield' and the opportunities this can bring.
Today the Defence Science and Technology Laboratory Chief Executive announced a programme which will take a significant step towards this. The Future Ground Combat Vehicle Programme, led by QinetiQ, will focus on innovative solutions for ground vehicle mobility, exploiting the potential of electric drive systems and bringing opportunities for electrification in the field through rapid prototyping.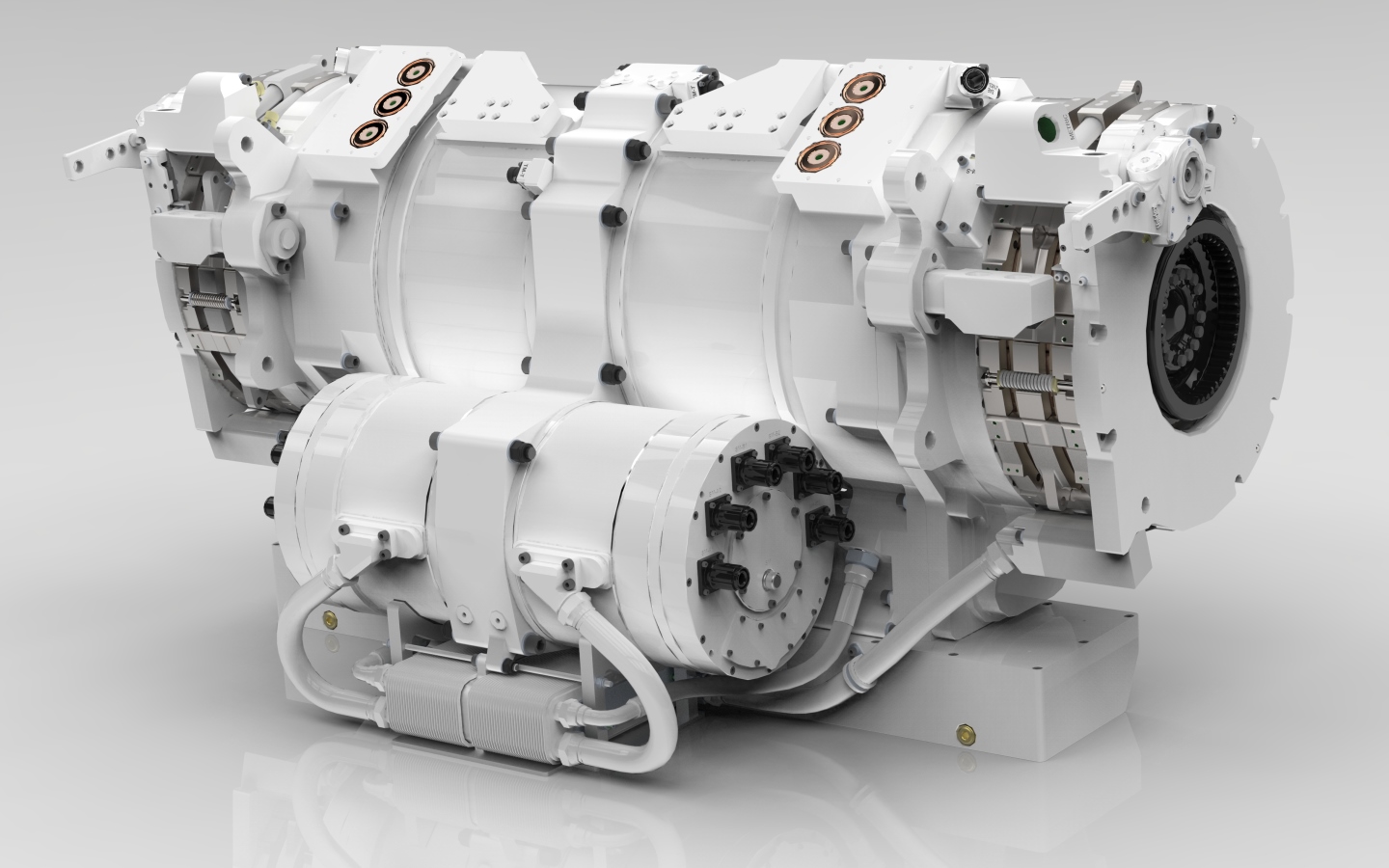 Innovation through collaboration
There is a strong feeling throughout the defence sector that collaboration between industry, academia and government needs better alignment to deliver future capability and global growth. Sir Stephen Lovegrove spoke of the need for more collaboration to enhance resilience and improve operational readiness. The nature of threats is evolving and diversifying and through these collaborative and particularly international partnerships, we can work with allies to plan, train and counter next generation threats effectively – protecting the UK's security, prosperity and way of life.
Alongside Babcock, Thales and other academic and industry partners, QinetiQ is bidding for a future programme which will help to transform the UK Royal Navy's individual maritime training. Each organisation brings a wealth of experience across synthetic and live training to drive efficiencies and introduce new approaches; ensuring our front-line commands are future-ready and learning from industries at the forefront of emerging technology.
Day two at QinetiQ
Day two saw an influx of attendees to the show and our very own stand was full of action too, with our Smart Talk agenda, delegation visits and exciting news and updates. Watch our highlights below for a snapshot on the day.