Launching Bracer satellite Command and Control radio system at SOFIC 2018
09/05/2018
Tim Williams
We're attending SOFIC 2018 in Tampa, Florida from 21-24 May.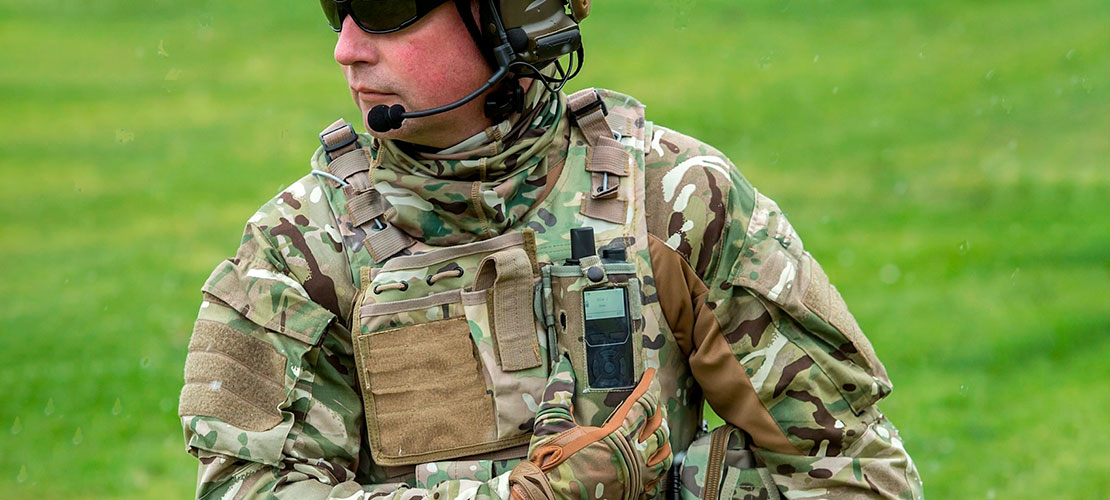 As part of the event, we'll be showcasing various products, services and technologies, including ASX, our Airborne Communications Electronic Surveillance system. We'll also be launching Bracer™, our satellite Command and Control radio system at the event. Tim Williams, Business Development Manager – Strategic Communications, explains more about what Bracer™ is and how it can solve customers' problems.
Many organisations have limited availability of satellite channels to meet their Beyond Line of Sight (BLOS) communications requirements. BLOS communications are essential for Command and Control of deployed forces on training and operations requiring long links to Headquarters, dislocated personnel/units or when operating in an austere environment (e.g. desert or at sea). This can be more challenging for organisations that have to support multiple deployments of small teams at short notice, to remote and potentially hazardous areas.
At SOFIC we are launching Bracer™ satellite Command and Control radio system. It's a low size and weight (450g) capability that has been designed for rapid deployment, operational flexibility and movement in all domains, ease of use and is ultimately focused on enhancing the speed of the decision making cycle.
Bracer™ is powered by the Iridium satellite Push-To-Talk service. This provides one-to-many voice communications anywhere across the globe, where coverage can be set up in seconds by the user without compromising quality. It enables a quality of voice communications where authentication can be achieved through voice recognition alone. Bracer™ will also provide data transfer but most importantly will enable an additional layer of encryption, increasing the level of security.
If communications are required across multiple locations, Bracer™ can do this for you. For example if you needed to communicate from London to users in the bush regions of Botswana, the desert in Oman and a team deployed in the Antarctic, Bracer™ sets up almost instantaneously. The Bracer™ handsets do not need to be reprogrammed for coverage manually as this is done over the air.
Throughout the development process we engaged with end-users to understand what their ideal solution would be for a BLOS system. This insight combined with our own vision turned concept into reality. The device hardware has been future-proofed to add additional functionality such as end-to-end secure Satellite phone and bi-directional data. Our breadth and depth of knowledge on high level security requirements, associated threat vectors and cryptographic methodology was essential for us in the design of Bracer™. We have played a significant part in the development of the AES 256 end-to-end encryption solution that provides FIPS 140-2 level 3 protection; providing a standard from which customer security accreditation organisations can assess protective marking levels.
Bracer™ enables situational awareness as it allows for the picture to be displayed in tactical, operational and strategic environments anywhere in the world. This level of information is invaluable to operational and training activities, with the potential to save time, effort and more importantly, lives. The latency from point of transmission to point of receipt is 500 milliseconds, which is as quick as tracking services provided through terrestrial infrastructure based systems. The position location information can be set up to transmit at predetermined periods and/or if the user needs a latest update, it can be pulled on demand.
Bracer™ is a unique capability that will address numerous gaps in BLOS communication requirements across a plethora of end-user organisations. Some of the gaps we've identified include:
Early entry forces
Overseas capacity building activities
Platform communications (maritime/land/air)
Small training teams
Training safety
Liaison teams
Discreet surveillance
Counter terrorism
Counter narcotics
Border protection
Crisis response
Humanitarian aid coordination