We are hosting the first 'Year of Autonomy' event on 28 February as part of a full Autonomy programme during 2017.
As a founder member of the South Coast Marine Cluster (a network of institutions working together to stimulate greater marine-related economic growth and productivity across the UK south coast), we have worked with other members to launch a programme of events under the banner '2017 – Year of Autonomy', the first of which will take place at our Portsdown Technology Park site.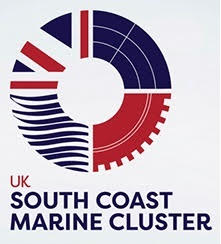 The aim of the events is to bring together innovators and users from across marine, land and air autonomy to address key challenges and share learning to help develop cross-sector collaboration. The programme is focused on Collaborative Autonomy, which can be described as "the operation of multiple autonomous systems operating as a squad or swarm across environmental boundaries – air/land/sea – to deliver an integrated mission." Event attendees will hear from industry, academia and customers on recent successes and priorities, with an opportunity to discuss how we unlock the potential of this exciting technology.
Click here to find out more or take part in the event
.
QinetiQ has a keen interest in Autonomy, with an active programme of experimentation, research and investment across land, air and sea, so are delighted to be hosting the first event. 2017 has already seen us present a detailed paper on Concept Minerva – our vision for future warships – at the RINA Smart Ships event in London. We're continuing our work with industry partners on the acclaimed ACER command and control demonstrator, a Dstl programme which was an integral part of Unmanned Warrior 2016, as well as other exciting developments.
Further Year of Autonomy events are planned throughout 2017, where the Cluster will be presenting future plans and successes. Click here for more information on the South Coast Marine Cluster.
Keep up-to-date on future events, activities and achievements by following QinetiQ on Twitter, LinkedIn and checking our blog.