The teams have continued to overcome daily challenges and equipment availability has been excellent. Good weather has certainly helped to keep the activity levels high and, as a result, everyone has been driving hard to achieve as much as possible.
At BUTEC (British Underwater Test & Evaluation Centre), we saw a world first established; this was subsequently improved on, as more and more vehicles were added into the squads deployed. The mission was to locate enemy underwater mines using a mix of surface and underwater vehicles, all collaborating together: if one vehicle locates a target, other vehicles can help identify it; if one of the vehicles develops a fault, the squad will reorganise to deliver the mission. During Unmanned Warrior, these collaborative autonomy demonstrations (known as Hell Bay 4) have also included air vehicles. The air vehicles provide a communications relay as well as cameras to watch over the other vehicles, allowing the mission commander to sit out of harms way. During Hell Bay 4, the missions are being commanded from within the ACER mine countermeasures command and control demonstrator, delivered by a QinetiQ led team (under contract to DE&S), based on the dockside at BUTEC.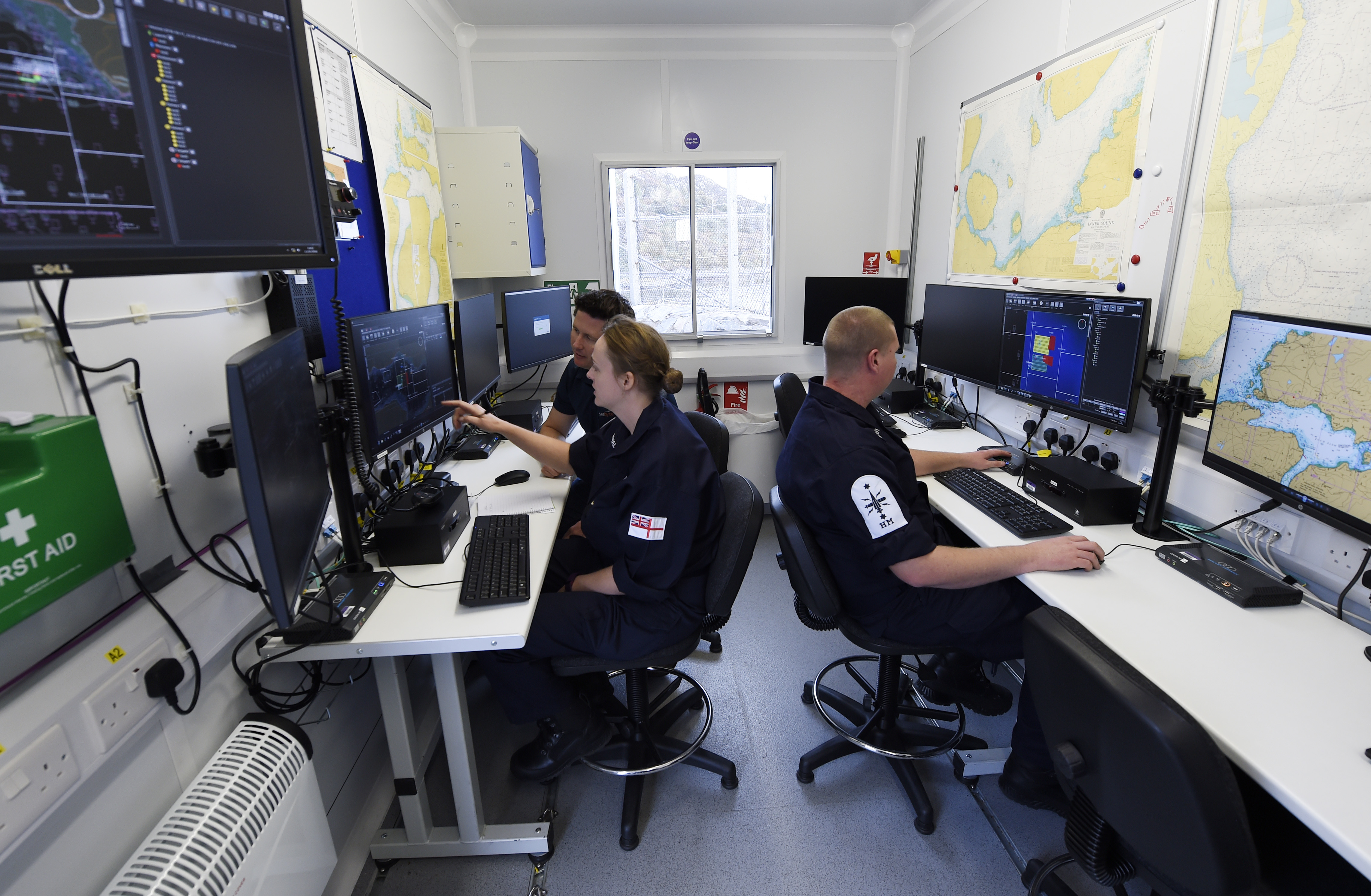 The UW16 team can be especially proud of this record: 10 vehicles, from 3 countries, operating in 4 squads, across air, surface and underwater. QinetiQ delivered the UK component under a recently won contract with Dstl.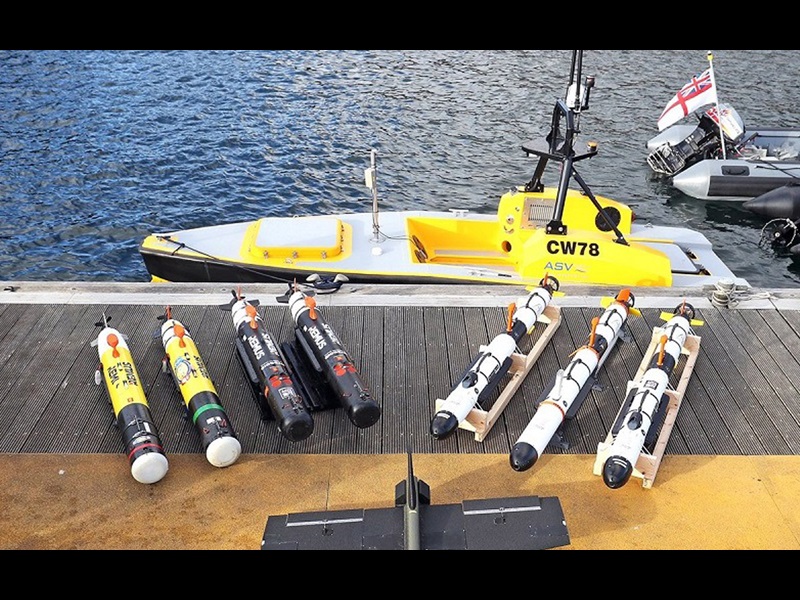 Towards the end of last week, the BUTEC team saw the start of the mine hunting challenge, comparing the respective performance of manned and unmanned systems against an unseen minefield. We were extremely excited to see Unmanned Warrior feature on BBC The One Show on Thursday 13th October, which discussed this mine hunting activity.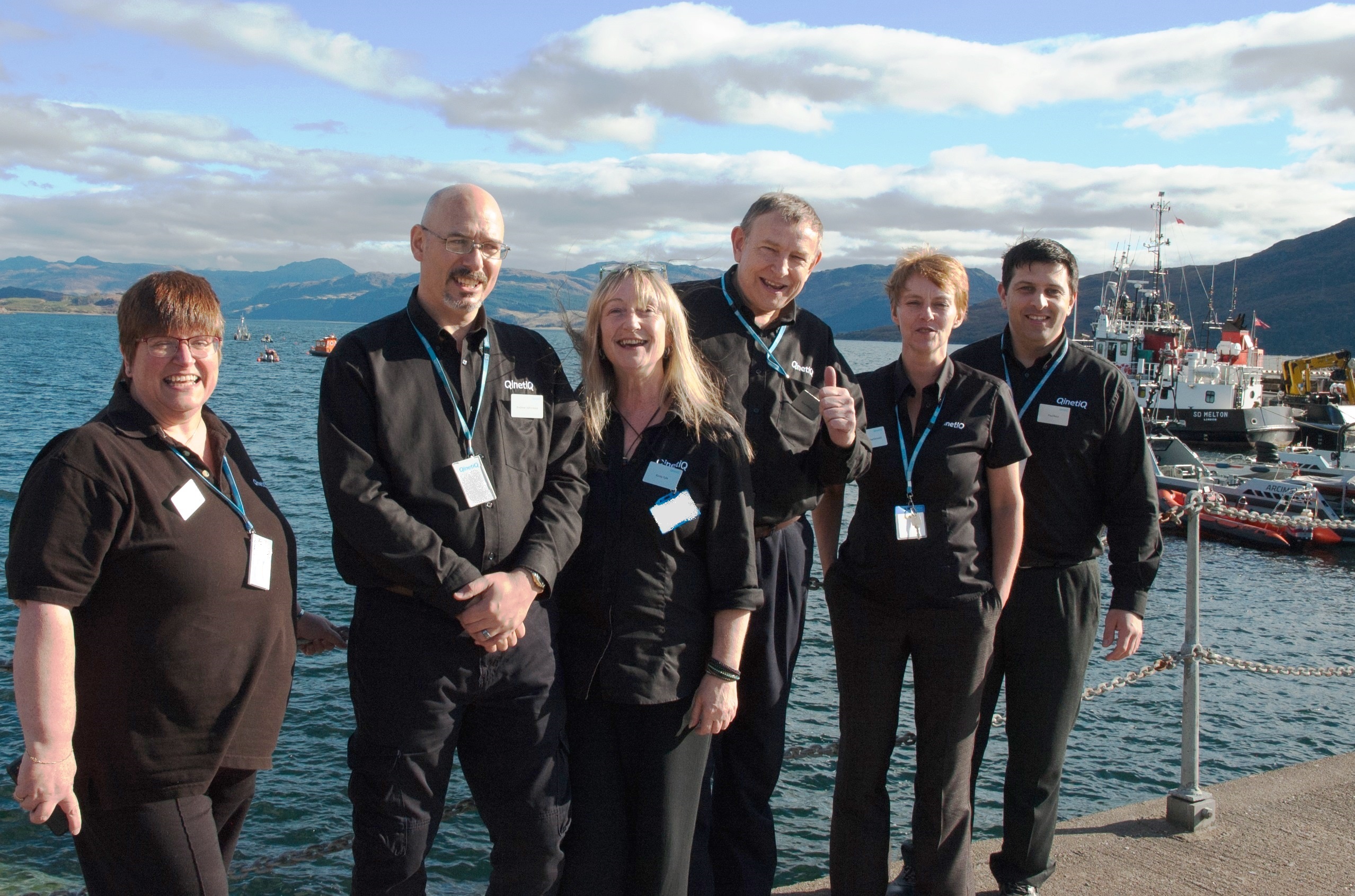 In the Hebrides, the tempo of UAV operations has ramped up as operational tasking has been coming in. We've seen flights from the ScanEagle, NRQ 21, Camcopter S100, Leonardo Solo and the Lockheed Martin Indago. The Royal Navy have taken over Range Control Building establishing an HQ and running up the White Ensign outside!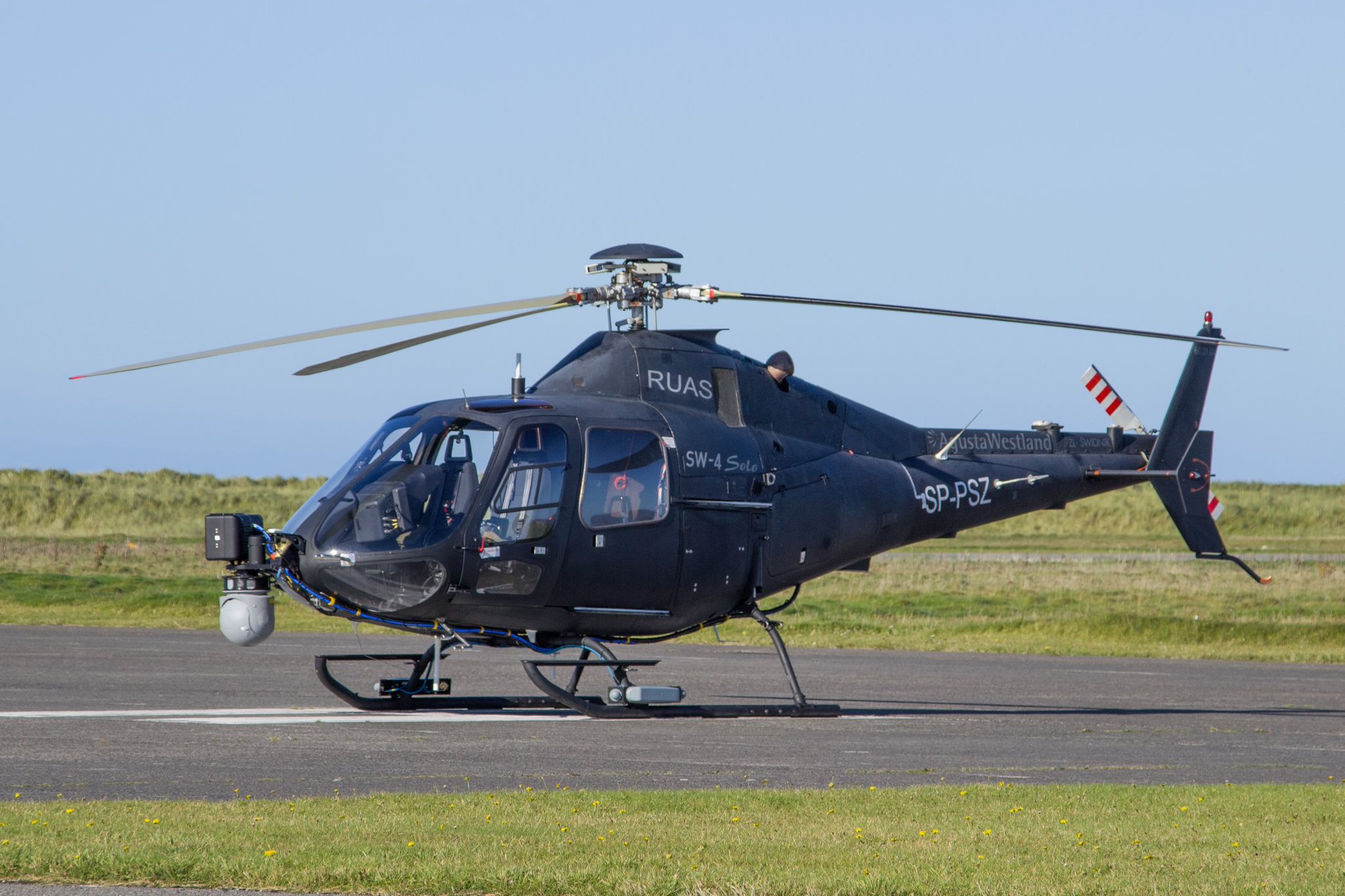 At sea, the QinetiQ team on NORTHERN RIVER have been supporting operations of surface and air vehicles, as part of the wider surveillance and information gathering effort. This includes making sure the ACER afloat command and control system operates smoothly.
Finally the QinetiQ deployed operating base at Stornoway, North Hebrides, has seen unmanned systems from Boeing and Autonaut hunting for submarines; initially submarines were being represented by Saab underwater targets, but will be replaced by submarines in future missions.
It is tiring stuff, but there is a lot of good humour and excellent teamwork!
You can follow the day by day action on Twitter via #UnmannedWarrior #UW16 @RoyalNavy @QinetiQ, as well as via the Royal Navy Blog.
Click here for more information on QinetiQ's involvement in Unmanned Warrior.