Our Robotic Appliqué Kit (RAK) temporarily transforms vehicles into a high-performance robotic platform.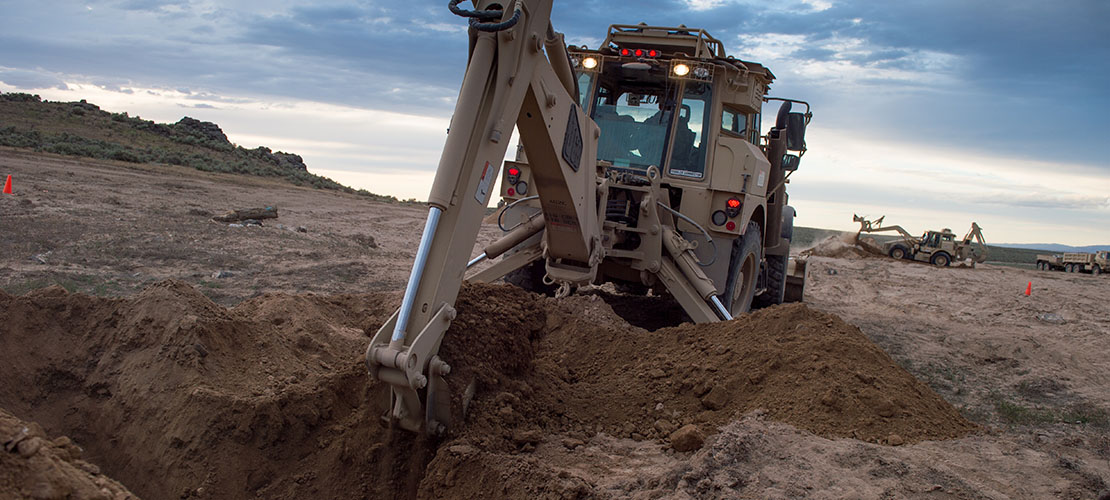 Operable in both unmanned and manned modes, RAK supports first responders and military personnel with dangerous missions while keeping them at a safe distance. RAK enables a safe standoff for route clearance and to investigate large, deeply-buried and vehicle-borne IEDs, land mines and unexploded ordnance. The system offers multiple autonomy packages and operates in all weather and environments. Designed specifically for the U.S. Army, Minotaur is a robotic Bobcat designed for a wide variety of military tactical missions including IED defeat, route clearance and delivery.
In August 2018, and in partnership with TORC Robotics and Critical Solutions International, QNA was selected by the U.S. DoD for the U.S. Army Route Clearance and Interrogation Systems (RCIS) Type 1 robotics program. The RCIS program will provide Army Combat Engineers with expanded capabilities for the High Mobility Engineering Excavator (HMEE) by converting the HMEE to an optionally-manned, semi-autonomous, robotic platform (R-HMEE) incorporating the third generation of RAK – RAK3. The RCIS Type I program is the first US Army unmanned ground vehicle program of record to leverage applique kit technology and autonomous control. Learn more about our next generation interoperable robotic applique kit – RAK-3.
Features and Benefits
Provides safety and support to military and first responders
Investigates buried and vehicle born IEDs, land mines and unexploded ordnance
Keeps operators away from danger
Combat and field proven
Transforms over 20 vehicle types into a high performance robotic platform