Max tells us what it's like to work as a Graduate Mechanical Design Engineer.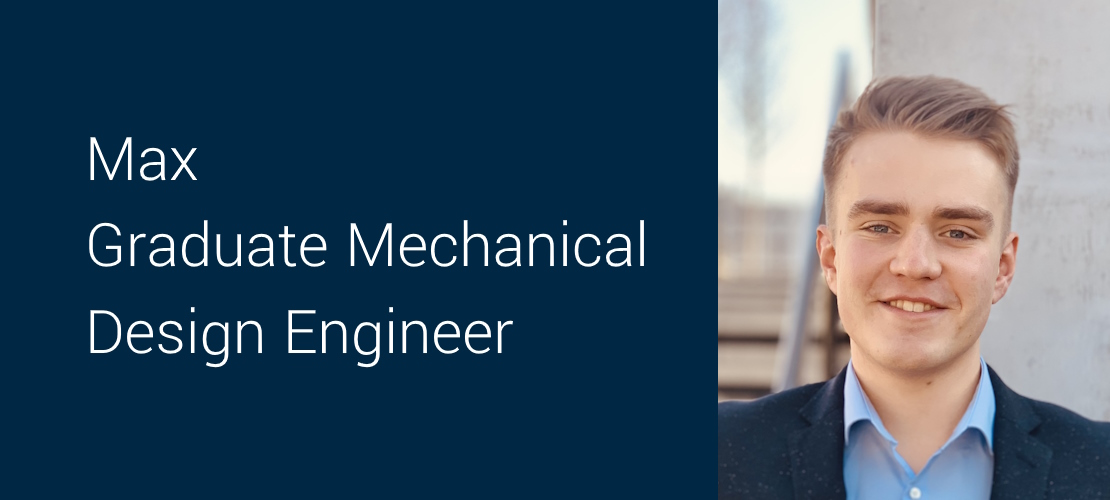 How long have you worked in your current role at QinetiQ?
1 year.
Where do you work?
Malvern: Mechanical Design (home team).
Benefits of the area/site: Malvern is a beautiful part of the world to live, with great walks / bike rides on your doorstep. Bristol and Birmingham are both only an hour away, so you're still well connected. Worcester is only a short train journey and many people commute from here. The site itself has a large amount of graduates that often have lunch and socialise together. There's also a number of sports groups such as tag rugby, volleyball and running during the week.
Farnborough: Advanced Materials & Devices + Group Technology & Operational Excellence (Away placement).
Benefits of the site: Farnborough is only 40 minutes from London by train and close to towns such as Farnham, Guildford and Camberley. The site has a large number of graduates who meet for lunch and socials outside of work. There's also several sports groups including badminton, football and climbing. The onsite gym is convenient and reasonably priced.
What do you like most about your role?
The variety of projects. The nature of how the Mechanical Design team works at QinetiQ means that I've been able to get involved with hugely varied projects across different domains. As a designer in my early career, this is hugely valuable as different project areas have different requirements and constraints.
What has working within this role at QinetiQ taught you?
Working here has taught me to try and get involved in as much varied work as possible and to spend time getting to know teams beyond my own. Building up a varied network has led to opportunities I wouldn't have thought were possible when I first joined. I've found that leaders across the company are usually more than happy to give some of their time to talk to graduates.
What have you achieved in your role so far?
Working at QinetiQ has allowed me to work on exciting projects that have a meaningful impact on our society. In my first year, I had the opportunity to develop a design from concept through to production as well as look towards far-future concepts. I've also been involved with the Cortex Committee as a Social Rep, which has given me the chance to organise events for other graduates and meet people from across the company.
Why would you recommend a career at QinetiQ?
In my first year at QinetiQ I've been able to learn from incredibly intelligent and motivated people on meaningful projects. As a result of this, I have found QinetiQ to be highly motivating working environment in which to start my career. Working in the Mechanical Design team has been invaluable in building my skills & experience as a designer.