Optimising, integrating and securing all the components that together form a mission-critical capability.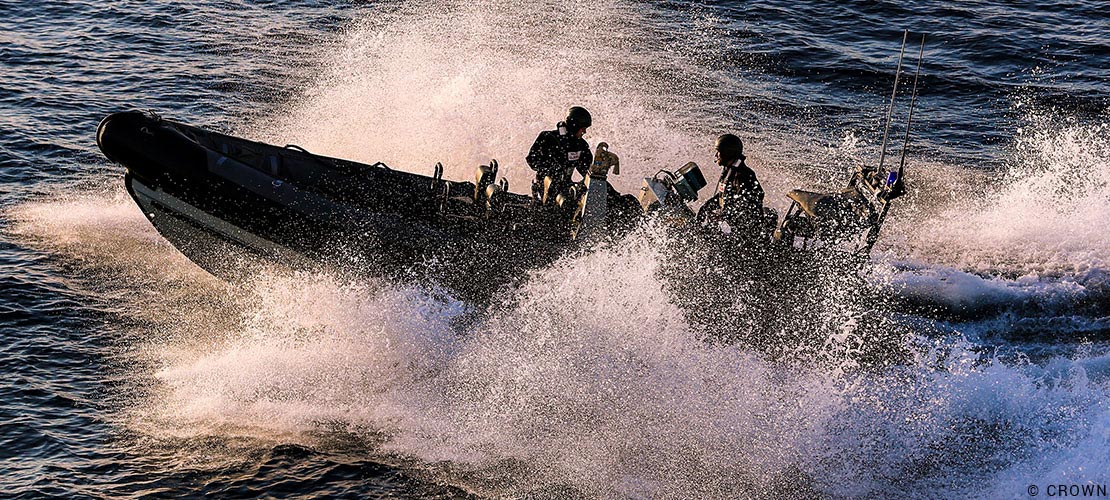 We help customers achieve the right balance of performance and cost when designing and building new capabilities. Together we fuse together the most relevant parts of every asset and resource at their disposal to create and secure complex capabilities designed to address specific threats.
We evaluate, integrate, and secure platforms, systems, information, assets, and people on which their missions depend. We do this by applying our research and experimentation capabilities, our test and valuation expertise, and an extensive domain and technical knowledge, working with our partners across industry and academia.
Enabling Naval Force Capability
Delivered by engineers and scientists with unmatched specialist expertise, our maritime capabilities support the world's fleets.
We de-risk the integration of new technologies and systems into existing platforms, and help navies and naval constructors specify and select the best engineering solutions for new vessels. We also minimise the vulnerability of in-service platforms.
Testing and evaluation is carried out at sea ranges, hydrodynamic testing tanks and shock testing facilities. Our services span:
Design and integration of combat systems, sensors and communication network solutions
Testing of platforms, equipment and systems
Design and analysis of naval architecture
Submarine escape, rescue, abandonment and survival (SMERAS) – protecting people in extreme environments
Signature measurement and management
Weapons Safety and Advice
The Energetics and Weapons Technologies (EWT) Capability brings together modelling and experimental facilities to provide advice on all aspects of the weapons lifecycle; design, production, use in-service, storage and disposal.
Our energetics experimental facilities provide research, assessment and advice on the safe use of energetic materials in weapons systems.
Research underpins our scientific understanding of energetic materials and this is applied, with in-depth knowledge of munitions, to procurement issues and providing independent and impartial solutions and advice to problems throughout the life of weapons systems.
We have world-renowned expertise in high explosives, pyrotechnics, gun and rocket propellants and their application in systems as initiators, explosive trains, warheads, gun charges and rocket motors, as well as adhesives and smart materials used in munitions.