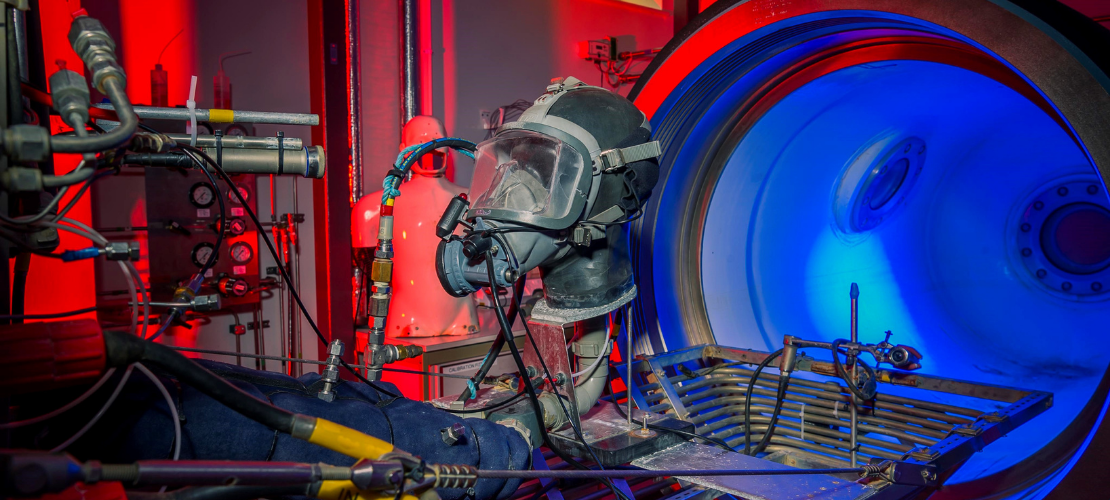 We remain at the forefront of T&E, operating the Diving and Hyperbaric Test Centre (DHTC) which operates a unique range of specialist facilities and capabilities for the research, testing and evaluation of diving, submarine escape and other hyperbaric systems. Our world-class test facilities include the Life Support Systems Laboratory (LSSL), Experimental Diving Tank (EDT), the hydrostatic and extreme temperature Tank (HETT) and the Hyperbaric Trials Unit (HTU). With our wealth of experience in diving and escape system experimentation, performance analysis and the development and exploitation of empirical and semi-empirical methods, we provide efficient and fast turn-around assessment of diving and submarine escape system performance. Our resources, insight and expertise help to avoid human casualties, protect people in extreme environments and provide thorough testing of leading-edge diving equipment for military and commercial use. The DHTC can support rapid forensic investigations of diving and life support equipment following serious incidents.
Although configuration of the HTU specifically enables assessment of submarine escape systems and components, the Unit is also used to support development and innovation programmes to ensure new equipment meets the standards required in extreme underwater environments. By recreating the actual pressure conditions when escaping from a submerged submarine - completely independent of the performance of the components under test – the Unit enables escape system components to be evaluated against any defined test standards. This provides the service flexibility required for a diverse range of test programmes – from pipeline pigs for the oil and gas industry to accurate pressure cycling trials of submersible components and complex testing of deep diving equipment.

DHTC Performance Assessments deliver substantial benefits for customers:
- Exhaustive testing of system components against defined standards
- Independent Verification and Validation of system performance
- Unique Submarine Escape facility
- The foundation of UK MOD submarine Safe to Escape policy and guidance
- Support to Safety Case development
- Minimised through-life costs and reduced risk
- Can pressure and function test equipment to 1500 m.