The Early Careers Development Programme within QinetiQ is our fantastic offering that supports our Early Careers Community in their initial working years. It is important for us to create a talent pipeline of subject matter experts, innovators and leaders for the future of QinetiQ. The Early Careers Community bring new perspective and ideas, different approaches to work and an abundance of energy, whilst we equip them with the knowledge, skills and experience they need in order to succeed.
On 30 November we came together to celebrate those who completed their apprenticeship and graduate programmes in 2021. We were joined by members of our Global Leadership Team and business colleagues to recognise their achievements and offer their thanks and continued support for the cohort in their new roles within QinetiQ.
As part of the event, we recognised high performance with some special awards for outstanding achievements, celebrating those who excelled and really stood out for their contribution to the business.
Meet the Winners
Community – Callum Stewart
Leading our presence at a careers fair for 1500 students, Callum managed a team of four to produce an educational and interactive stand. Despite encountering challenges on the way, he came up with solutions to work around them and ensured QinetiQ could still attend, supporting our standing in the local community and inspiring the next generation to choose a career in STEM. Congratulations to Callum.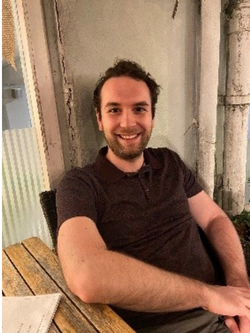 Customer Focus – Scott Tranter
Scott was part of a team who were instrumental in ensuring a Royal Navy vessel with a serious fault could sail on time. Following a late evening call asking for help and assistance, he responded without any hesitation. Despite not knowing what to expect on arrival he and his colleagues interacted meticulously and diligently with the Sonar Maintainers working in unison and guiding them to restore virtually the system with almost full capability so it can be used operationally. Scott has gone above and beyond his remit to successfully reinstate this essential equipment for use on Operations and his approach to this task has been first class. Congratulations to Scott.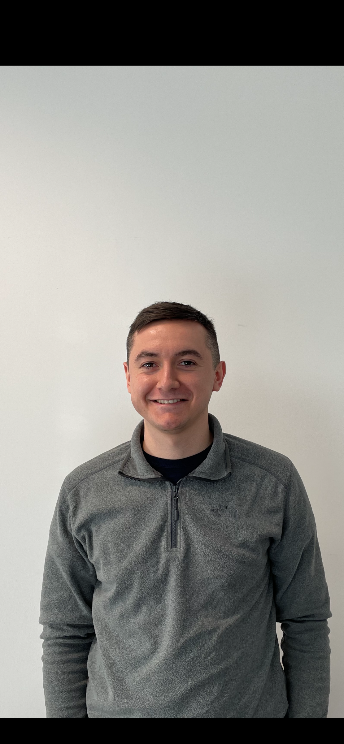 Contribution to the Business – Dylan Rivers
Dylan joined the Graduate Programme within Software Engineering in 2019 and in a short time, he has proven to be an outstanding addition to the Software Engineering group. He stepped up taking responsibility for the development and roll out of an internal Compliance Portal tool. This has increased our ability to ensure that project teams have immediate access to clear advice on how to meet the relevant compliance legislation. The time saved for the Technical Excellence team will allow them to focus on providing more detailed advice where needed whilst also continuing to enhance capability for the business. Congratulations to Dylan.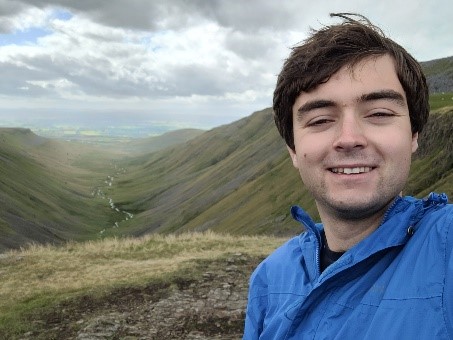 Innovation – Jaber Syed
Jaber, in a very short time, has proven himself an outstanding addition to the Machine Learning community. This has led to securing extra business, new customers and IRAD funding by becoming QinetiQ's leading subject matter expert in new and exciting Reinforcement Learning (RL) techniques. With his keen interest, aptitude and understanding of RL techniques, he has taken his expertise forward in innovative ways, leading to follow on opportunities including I-Mesh, Learning Agent Performance Outside of Training Bounds, QBirds and using RL in STEM activities rolled out to schools, just to name a few! Congratulations Jaber.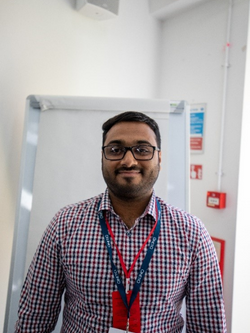 Early Careers – Rory Merz
Rory played a key role in undertaking various technical aspects relating to the refinement of a method for assessing the neck loading during parachute opening shock for military parachutists. The output of the project has been used by the customer to inform risk of neck pain and injury during parachuting and has allowed changes to jump profiles. Despite being unfamiliar with this area of work, and the tools and methods previously used for such assessments, he demonstrated excellent commitment and enthusiasm for learning new tools and a can-do but realistic attitude. Congratulations Rory.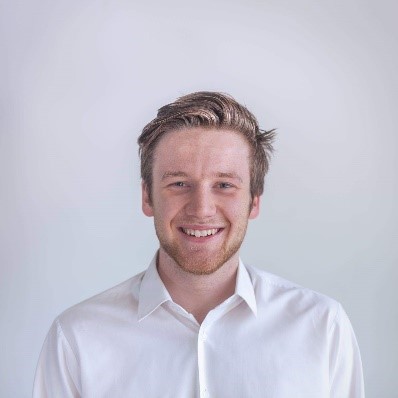 Engagement in Action - Jenna Hulme
Jenna has made an excellent contribution to the Maritime & Land Business whilst on GLT placement. She particularly helped with the creation of a renewed pack outlining how a business area can go about setting up an Integrated Delivery Team, as well as development of a Renewed Ambition Pack that helps to drive the Team of Teams approach. Both of these were received positively by the Global Leadership team and they are being used in other areas of the business. This was underpinned by her curiosity, thinking things through, giving views and opinions, doing research and following on actions agreed. Congratulations Jenna.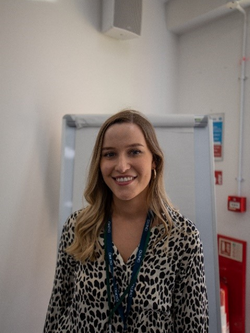 Living our Values – Stephen Brownstone
Stephen has truly lived our values of Performance, Collaboration and Integrity. Not only did he volunteer to move graduate placements early and out of sequence to cover a gap in capability and resource in Engineering Delivery Partner (EDP), he has been professional and diligent in delivering a smooth handover - ensuring that duties from the old placement are sustained - whilst picking up new obligations. He is quick to ask for help and his approach to flexibility, and delivering for our customers advantage has been particularly impressive. The level of maturity around operating safely and taking advantage of our remote working, and flexible working guidelines means Stephen is delivering well - without flying in formation. Congratulations Stephen.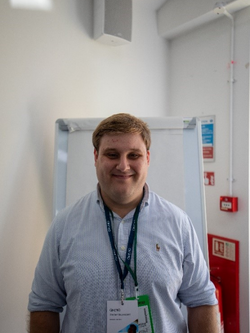 Safe for Life – Tamsin Barnard
Tamsin has played a crucial role in Cortex (a social network that aims to settle in and welcome new starters) and contributed to the organisation and delivery of a number of online events to support the community, giving them the opportunity to engage remotely and meet each other which was particularly important during the pandemic and despite the challenges imposed by Covid. Her drive to engage with anything that has comes her way means that she always goes out of her way to do the right thing. Congratulations Tamsin.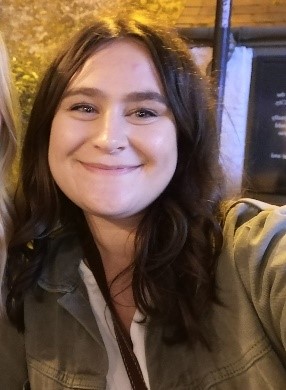 For anyone interested in our Early Careers programme, you can find out more here:
* CORTEX is a social network across the business and within sites to aid the settling in of new members of staff as well as helping build professional relationships, which improve business efficiency. There are eight Cortex hubs throughout QinetiQ who run regular social, technical and wellbeing events. Events are open to everyone and are available to those who are in their first four years of starting at QinetiQ.