Driving our development and releasing our potential.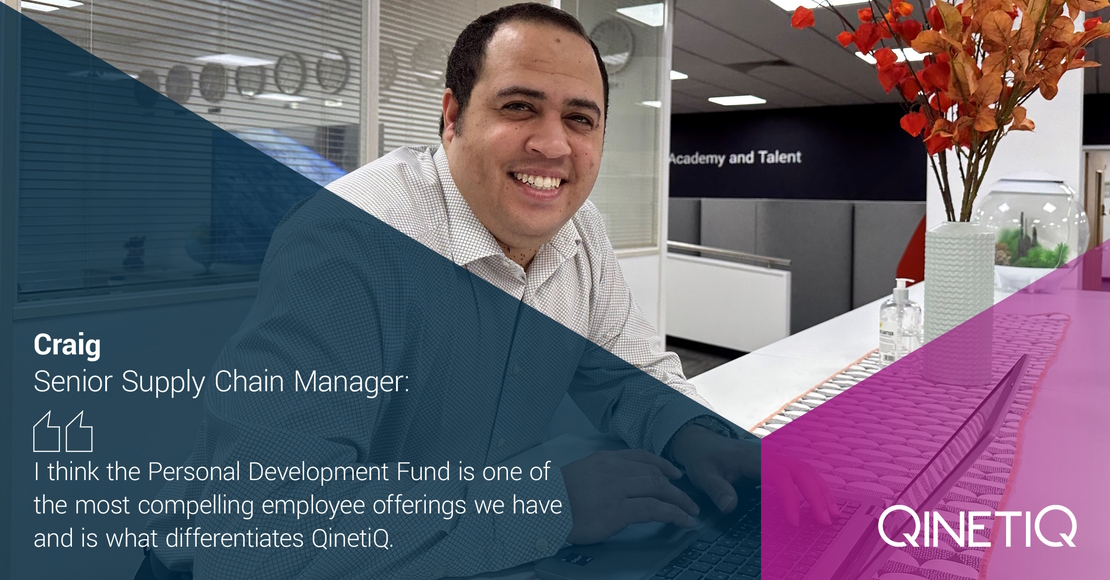 An important part of our employee offering is learning and development, ensuring we have the opportunity to grow our career and realise our potential. This year we have made our Personal Development Fund available globally, which ensures we all have more choice about how we drive our own career development.
Craig Osbourne, Senior Supply Chain Manager for Global Campaigns recently used his Personal Development Fund to learn a new skill and to enhance his understanding of other areas of our business in order to create more meaningful engagements with other teams.
Craig said: "I used my Personal Development Fund to complete the Information Technology Infrastructure Library v4 (ITILv4) course. I did it because I wanted to do something that was quite far away from my traditional skillset of Supply Chain, Procurement and Commercial.
"I wanted to branch out and try something new and it also gave me the ability to learn about what other functions do so that when I engage with them I can empathise with their stakeholder set, business objectives, and understand what they are seeking from me."
The ITIL course, despite not being directly related to Craig's role at QinetiQ, has added value to his career and his understanding of our business.
Craig adds: "I only recently completed the course but I know that when I am talking about service management and designing supply chain solutions in my every day job - I will be cognisant of the systems, processes, tools and approaches that are used in that model so that I can define them in the best way possible within the supply chain solution I am building."
The fund is an aspect of our employee offering which has been introduced globally within the last year and has been popular among many of our colleagues:
"The fund feels refreshing because in other organisations you normally have to go through a long approval process and it can be off putting, but the fact that our fund is there and ready to go means it's almost pre-approved, you just need to have that short conversation with your manager.
"You don't often see that in organisations and I think that's one of the most compelling employee offerings we have and is what differentiates QinetiQ."
The Personal Development Fund will become available again to all employees again in April and we have worked hard to make the process as easy as possible for those trying to access it.
"The Personal Development Fund is straightforward to use. You have the freedom to use it on whatever you want providing it's reasonable and there is business purpose. It was just a case of spending the money on the course via corporate credit card, and processing the expense in Concur – it took less than three days to get approved."
We encourage all of our colleagues to begin thinking ahead of April about how they can get the most out of their fund to further professional development.
Investing in the development of our people will continue to be a priority for us as we recognise that learning comes in many shapes and sizes, so it's important that we have the freedom to invest in a way that is right for us on a personal basis.
Learn more about our approach to learning and development.