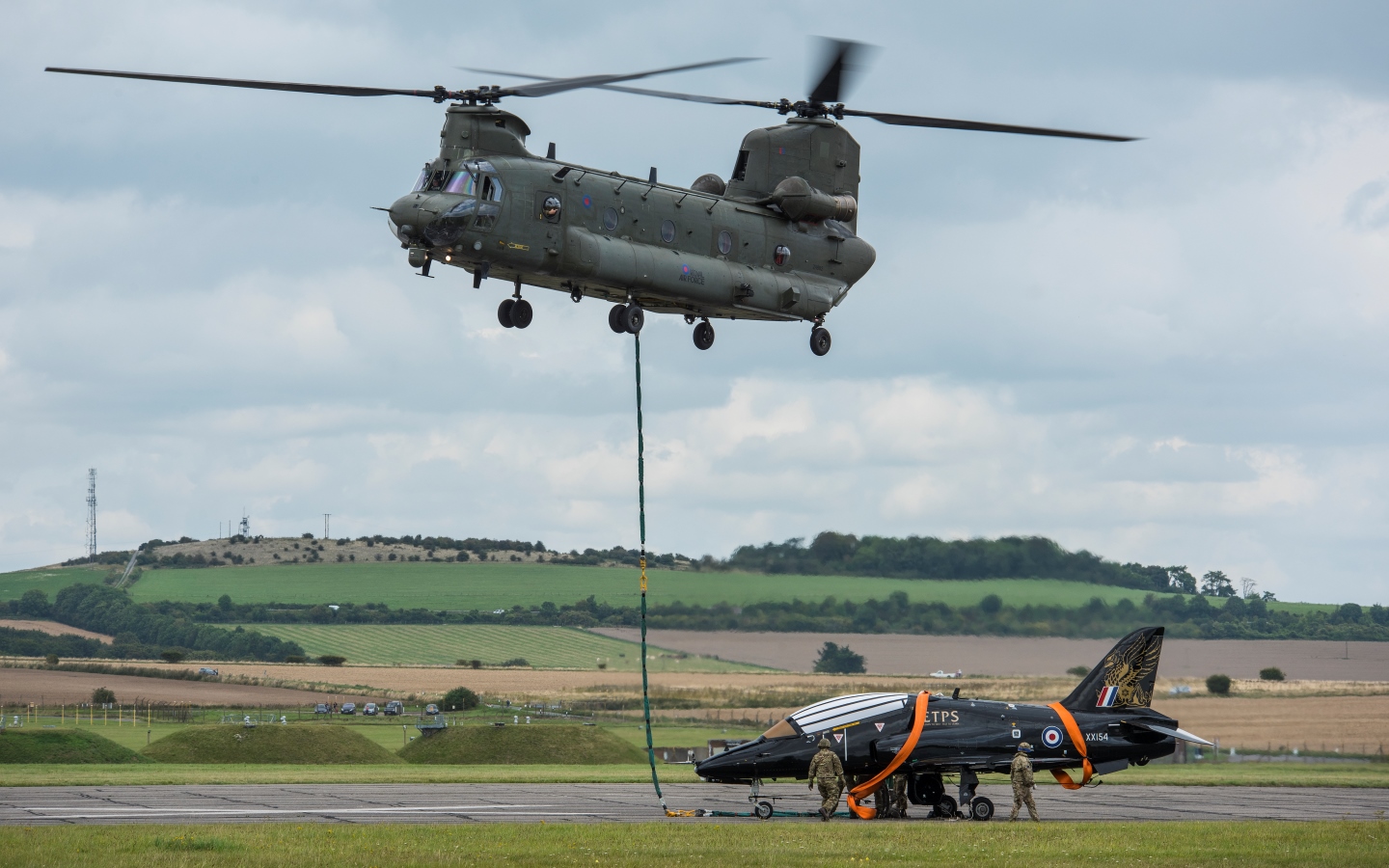 This momentous event was the result of intense cooperation from the Joint Air Delivery Test and Evaluation Unit (JADTEU).
The Hawk is a story of British success; the result of dedication, enthusiasm and skill of many people co-operating and working as an effective team. At Hawker Siddeley Aviation, Kingston, an experienced design team, with an extensive background of Hunter, Harrier and Gnat, spent two years exploring the concepts of a new advanced jet trainer capable of through-life development.
The team members, skilled in design, manufacture, contract negotiation, flight and ground testing, were determined to succeed. Their work was rewarded when a Ministry of Defence competition was won in 1971 and contracted in March 1972 – a fixed price contract for the design, manufacture, development and delivery of 176 jet trainer aircraft.
After much thought and a competition, the aircraft was named 'Hawk'. Two and a half years later, on 21 August 1974 the Hawk XX154 took its first flight. Just over two years after that, the service release was approved in November 1976, on time and to budget; two aircraft were delivered, the XX162 and XX163.
The original concept included the importance of a base line for the aircraft's development. Subsequent perseverance by engineers, marketers, demonstrations by test pilots, RAF and Navy, including the Red Arrows, resulted in excess of 1,000 Hawks operating and on order today. This includes the US Navy integrated training system T45 Goshawk, a programme of design and development to make the Hawk aircraft carrier capable.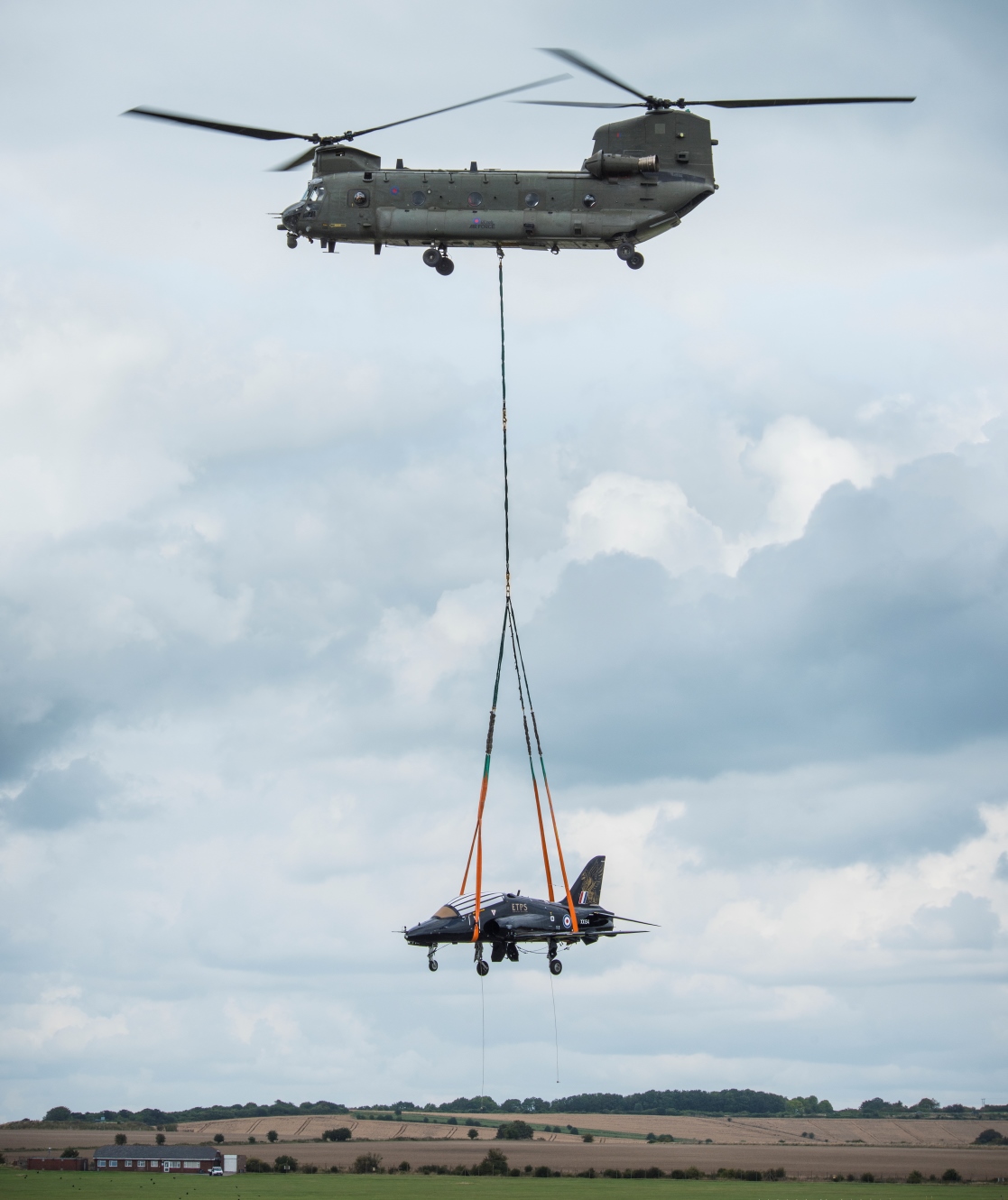 For XX154 to remain in active service for so long is a record in itself, and a truly remarkable UK achievement. And the story continues today, with the aircraft type continuing development and manufacture. In the UK, both RAF and Royal Navy pilots are trained on T1 and T2 Hawks, and the Red Arrows have displayed in the Hawk since 1980. Export sales have created many jobs throughout the UK, and the type operates very successfully around the world.
This iconic aircraft is of national interest to the UK Aviation Heritage and is considered a 'Benchmark Airframe' to the nation, the highest of five categories. Clearly, there is a duty of care to ensure that it's preserved for future generations. XX154 has had several colour schemes over its lifespan; however, it is considered appropriate, with QinetiQ's agreement, that it retains its current ETPS colours and markings. The world's first test pilot school, ETPS, managed by us, leads the field in flight test training for military and civilian customers. Over its 75-year history it has trained students from 32 countries, and ETPS graduates are qualified to run flight test programmes that provide critical information, optimise performance and save lives. By keeping its current livery (colours), the retired Hawk XX154 will not only promote ETPS but also support the theme of continued training for future generations.
Boscombe Down Aviation Collection (BDAC) is hangered in a listed 1917 WW1 building complex at Old Sarum Airfield. XX154 is a natural addition to the collection and will help to promote further interest to this expanding local museum. The remarkable Hawk story – and the through-life journey of this particular Hawk XX154 – will energise and inspire the next generation within the framework of STEM and similar initiatives, to re-focus the enthusiasm of future generations, and expand their knowledge and capability for future projects.