International Pilots' Day - April 26th 2022
26/04/2022
Mark Speh, Chief Pilot PC-12, QinetiQ GmbH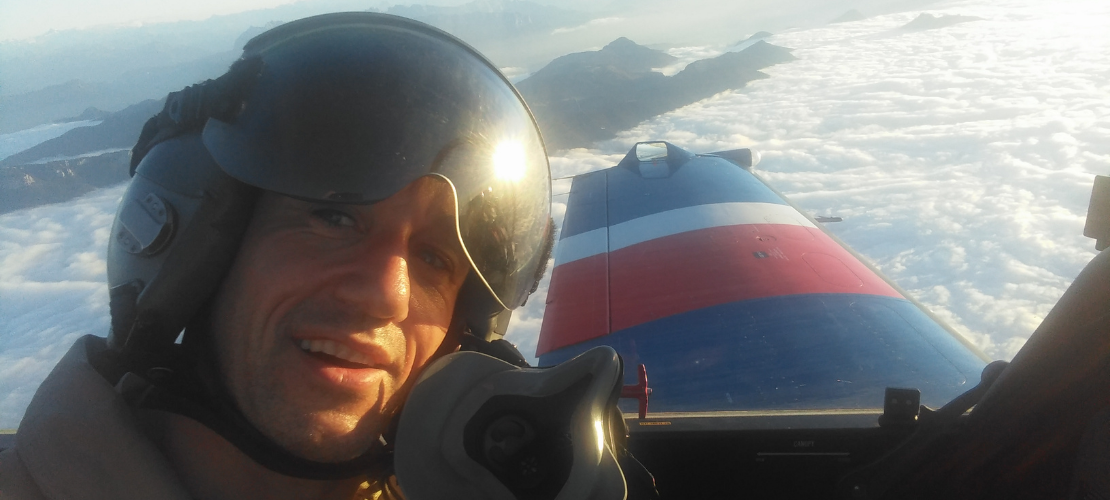 My name is Mark Speh, I am the Chief Pilot PC-12 in QQ GmbH, a PC-9 Pilot, Examiner and Instructor on both Aircraft Models and a former Military Fighter pilot in the German Luftwaffe.
What got you interested in pursuing a career as a pilot?
As a young kid I already enjoyed the days that I spent with my dad, sitting by a fence of the Air Force Base, watching the military jets take off with afterburner, feeling my whole body shaking with the sounds!

I was also motivated by stories told from active pilots at the time which inspired me to aim for the top. And luckily I made it. I became a Military Fighter Pilot. Hard work paid off but didn't stop completely in the following years.
What are your career highlights?
I flew the F-4F Phantom II Air to Air Version Jet for 14 Years in the Military, which is probably one of the highlights of my Flying career. In addition to this, I served as a military flight Instructor on T-6 Airplanes which are very similar to the PC-9 and PC-21 aircraft that we are operating in our fleet.

I am now able to use all this intense and wide variety of experience gathered in military and civilian aviation on our planes and in our projects, which I think is a very unique opportunity.
What do you like most about being a pilot?
The spirit of flying in a team. Giving everything to achieve the desired goals, and building deep relationships of trust amongst your co-workers or comrades. This gives me a very high level of satisfaction that cannot be replaced by anything else. Whenever I talk to people that are not Pilots and they ask me how it is, to fly air planes, I always asked them, have you ever seen a pilot climbing out of his plane without a smile in his face? Probably not!
What skills and qualities are important in becoming a pilot?

A dream
Motivation
Enthusiasm
Solid character
Above average cognitive capabilities
Hard work
Honesty
You will experience high G´s in all three dimensions, which means you need high levels of situational awareness about what is going on around you, being able to employ the required weapon, and being able to operate all the avionics on board is the excellence every pilot strives for.
What advice would you give to an aspiring pilot?
During Training: work as hard as you can, even harder and it will pay off.
Later as a responsible Pilot in Command: as a Pilot you do not always know the limits before you start the mission. Always have a plan for a way out!