The event was organised by the Malvern Radar and Technology History Society (MRATHS) and attended by some of our QinetiQ colleagues.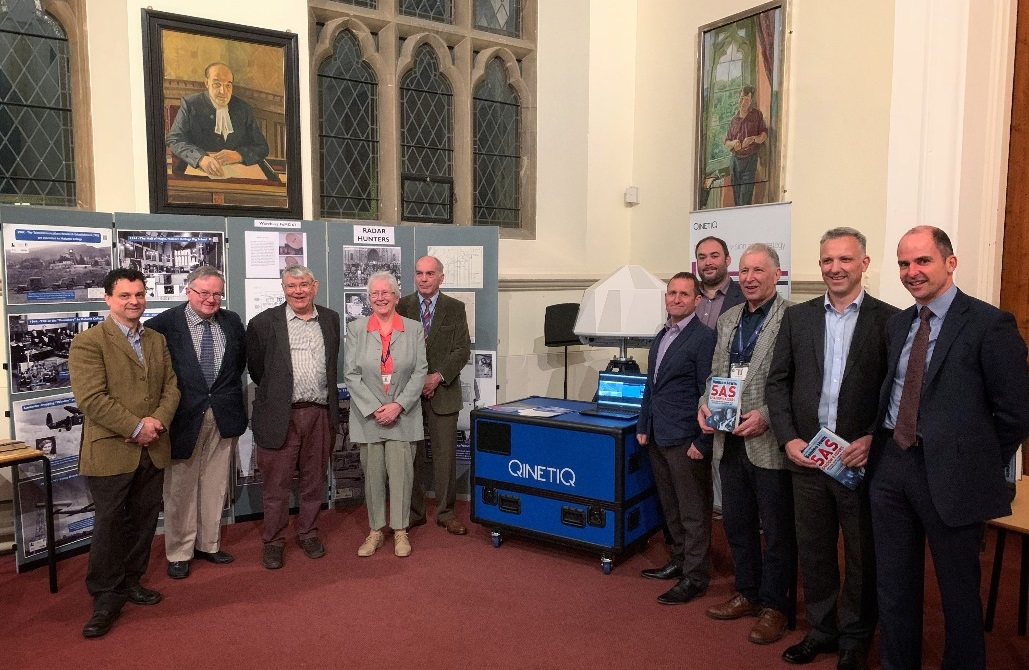 Damien Lewis, far left, launching his book at Malvern College – organised by MRATHS (Mike Burstow, retired MoD research director and chairman of the charity) and attended by QinetiQ employees (James Willis, Chris Walker, Phil Cork, Steve Harman)
The book tells the story of Operation Biting, one of the first British combined operation raids to Northern France in February 1942, aimed at capturing German Würzburg radar technology. After the raid, Winston Churchill decided to urgently move the nascent Telecommunications Research Establishment (TRE), the main British centre for radar innovation and development, from its base in Swanage to as secure location. The town of Malvern was chosen and over the Easter weekend of 1942 about 1500 of the country's best scientists were moved to start work at Malvern within a fortnight. This raid allowed TRE to understand the German radar performance and develop counter measures which were instrumental in allied success, it is also the reason why radar and the related scientific endeavours first started in Malvern.
Among those seconded to Malvern to work at TRE was Bernard Lovell (one of QinetiQ's buildings is named after him) who was in charge of a team developing "blind bombing" radar systems that enabled night fighters to locate enemy aircraft.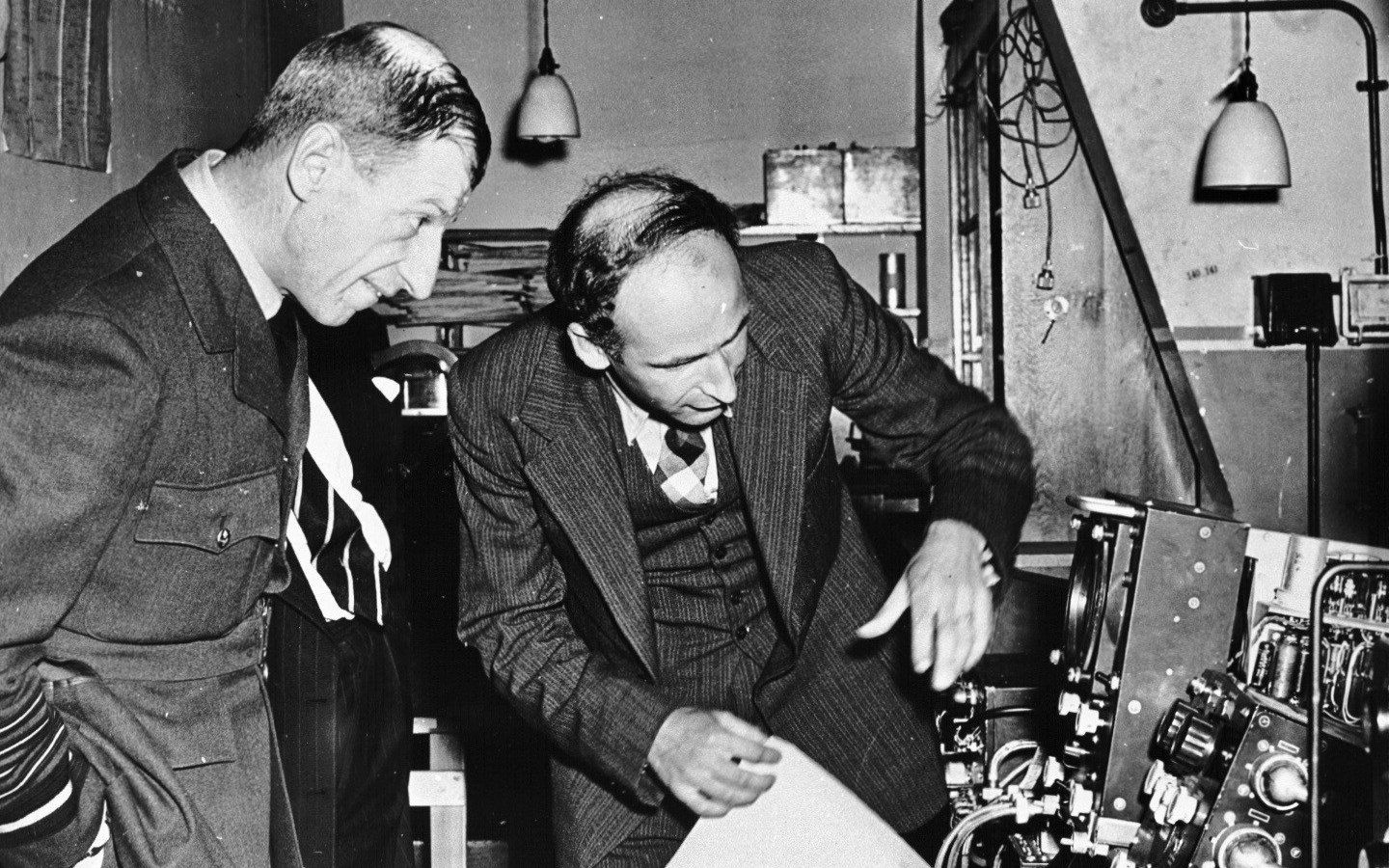 AVM Portal, Chief of the Air Staff, watching demo of H2S ground illuminating radar given by Prof Lovell in Preston Labs, Malvern College 1943
Damien Lewis did extensive research in the MRATHS archives which QinetiQ host. The charity which is formed by scientists and engineers who have previously worked at the facility have amassed tens of thousands of documents and images as well as hundreds of artefacts.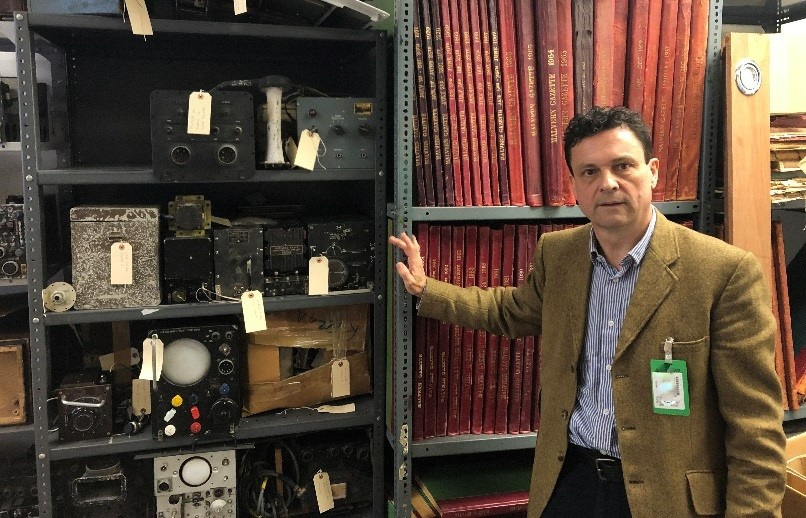 Damien Lewis in MRATHS archives in QinetiQ Malvern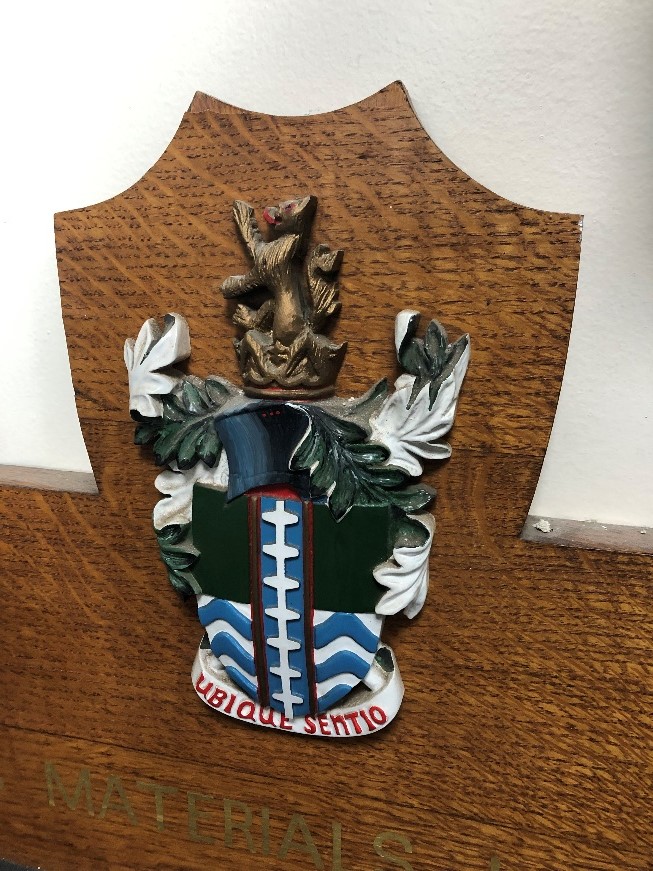 Royal Signals and Radar Establishment (RSRE) Crest: Ubique Sentio meaning Sensing Everywhere
QinetiQ Malvern and its predecessor organisations, Defence Evaluation and Research Agency (DERA), Defence Research Agency (DRA), Royal Signals and Radar Establishment (RSRE), Royal Radar Establishment (RRE), Telecommunications Research Establishment (TRE) and Air Defence Research and Development Establishment (ADRDE) have been at the centre of radar developments in the UK, which had a huge impact on the Battle of Britain and ultimately the outcome of World War Two. Airborne and surface radar developments has been a central part of the scientific endeavours at Malvern since 1942. The site was also vitally important in the development of Cold War radar and defence systems, and in 1976 it was visited by the Queen, following in the footsteps of her father who had come here to pay tribute in 1944.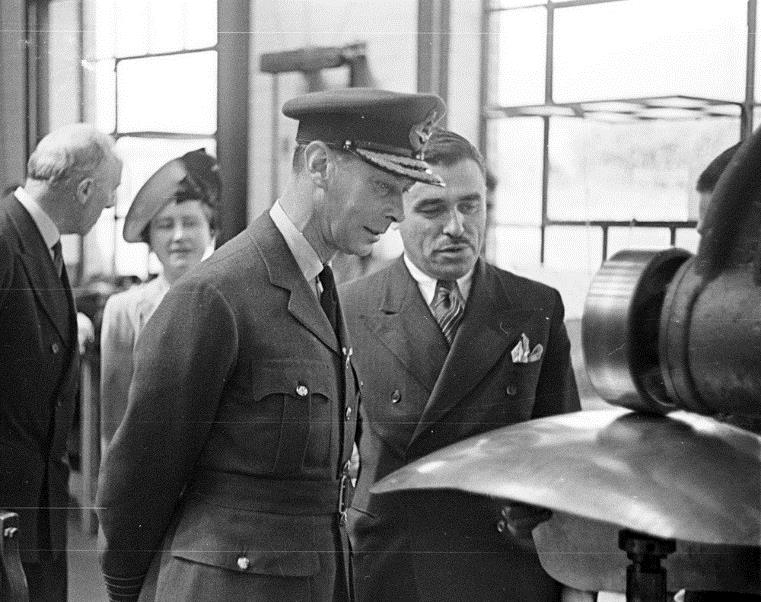 Their Majesties visit to TRE in 1944, King George VI being shown how a H2S radar scanner dish is formed from sheet aluminium.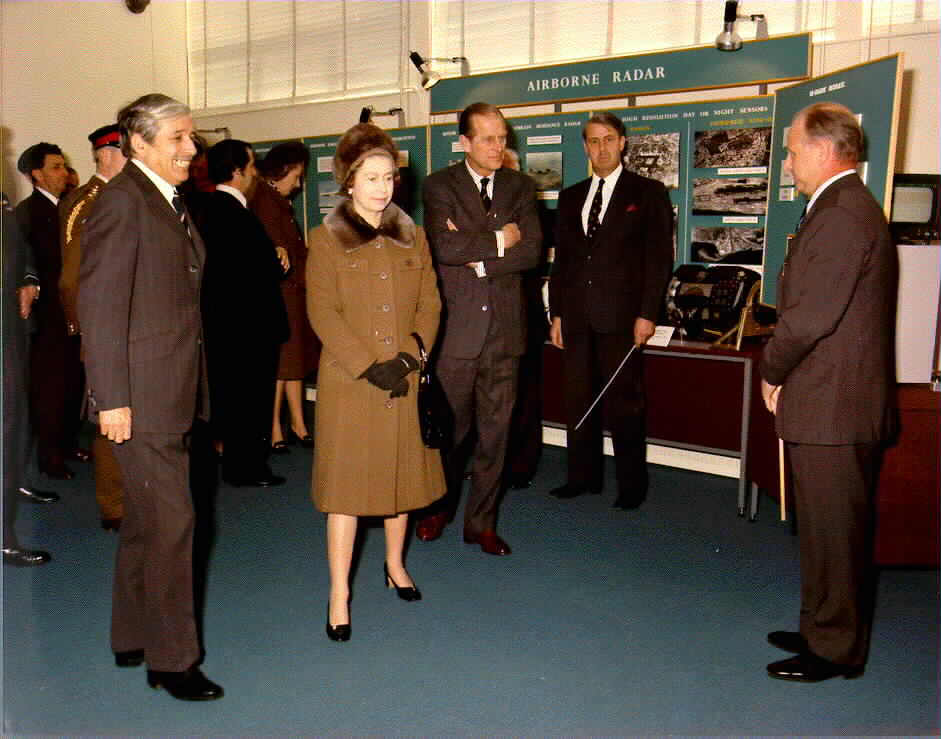 HM Queen Elizabeth II visits RSRE in 1976
For recent conflicts the teams have designed and deployed radars to Afghanistan to protect troops in the forward operating bases against rocket attacks. The have also designed the Obsidian counter-drone radar, which is currently being trialled at Ottawa's International Airport.
This fantastic heritage is something our people are very proud of and continues to place QinetiQ at the forefront of protecting the UK and our allies and the brave men and women of our armed forces.