World Environment Day 2019
05/06/2019
Stephanie Tudgey, Environmental Advisor
On World Environment Day we're celebrating the work we are doing to protect and enhance the environment.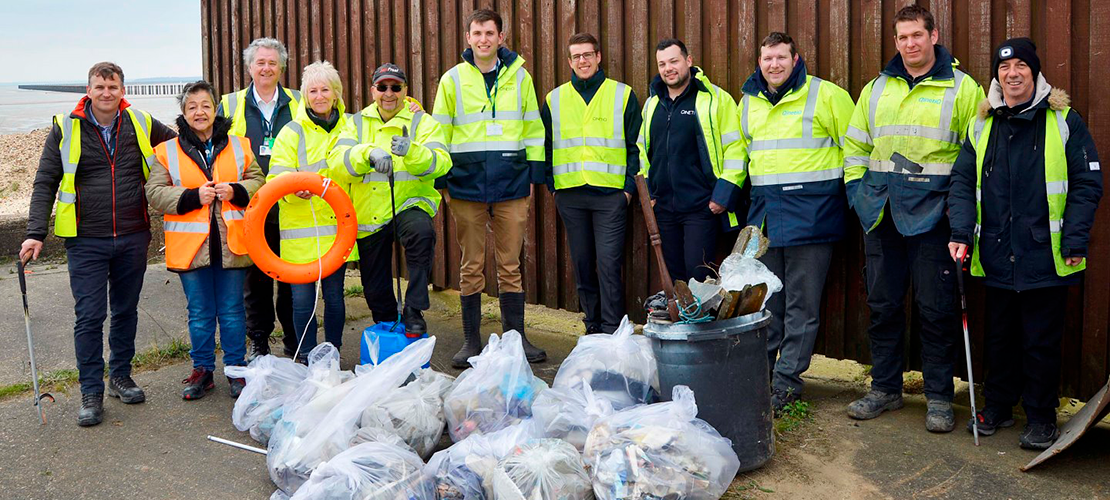 The theme this year is beat air pollution. Did you know?
91% of the world's population lives in places where air quality exceeds World Health Organisation guideline limits
7 million premature deaths are caused each year by ambient and indoor air pollution
Source: WHO, 2019
Environmental issues have recently dominated the media. With climate change protests and the latest UN report warning of unprecedented rates of ecosystem decline, it can be easy to feel overwhelmed and worry that nothing can be done. That's not the case. So we're encouraging our people to make a difference to #BeatAirPollution by:
Use public transport or car sharing, cycle or walk
Switch to a hybrid or electric vehicle
Turn off the car engine when stationary
Reduce your consumption of meat and dairy to help cut methane emissions
Compost organic food items and recycle non-organic waste
Switch to high-efficiency home heating systems and equipment
Save energy by turning off lights and electronics when not in use
Choose non-toxic paints and furnishings
Celebrating our contribution
Last year, when the theme was beating plastic pollution, our people did a fantastic job supporting beach cleans, litter picks and more. Since then, some of our sites have continued the great work by running regular beach cleans, providing collection points for crisp packet recycling, and even finding ways to raise money for their local charity at the same time! Our team at MOD Boscombe Down collected crisp packets for Wiltshire Air Ambulance and plastic bags to be repurposed into sleeping bags for the homeless.
We've also:
Run a focus group to better understand how our business aligns to the UN Sustainable Development Goals
Improved Sand Lizards Habitat on Eelmoor Marsh SSSI in preparation for the third release of the UK's rarest lizard as part of a three year research programme
Constructed a sustainable accommodation block at MOD St Kilda – a UNESCO World Heritage Site – considerate to the sites archaeological and ecological interest
Introduced a new group waste target to achieve a year on year increase in the annual proportion of waste re-used and recycled
Introduced crisp packet recycling boxes at various sites (once delivered to the TerraCycle scheme the packets are cleaned, shredded and turned into plastic items like benches, watering cans and plant pots!)
Undertaken Climate Impacts Risk Assessment Method (CIRAM) workshops across the MOD estate to identify risks from future climate and extreme weather events to our operations
Established an Early Careers Environmental Working Group
New for this year
Looking forward to this year, we are focusing our efforts on adding environmental volunteering to our wider volunteering programme, further supporting our environment initiatives and aligning to our focus on wellbeing. We'll also be working with the MOD to eliminate single use plastics from their sites by January 2020.