Simon Fredericks joins QinetiQ as General Manager – Engineering and Technical Services
31/01/2022
QinetiQ Australia is delighted to welcome Simon Fredericks as its General Manager Engineering and Technical Services.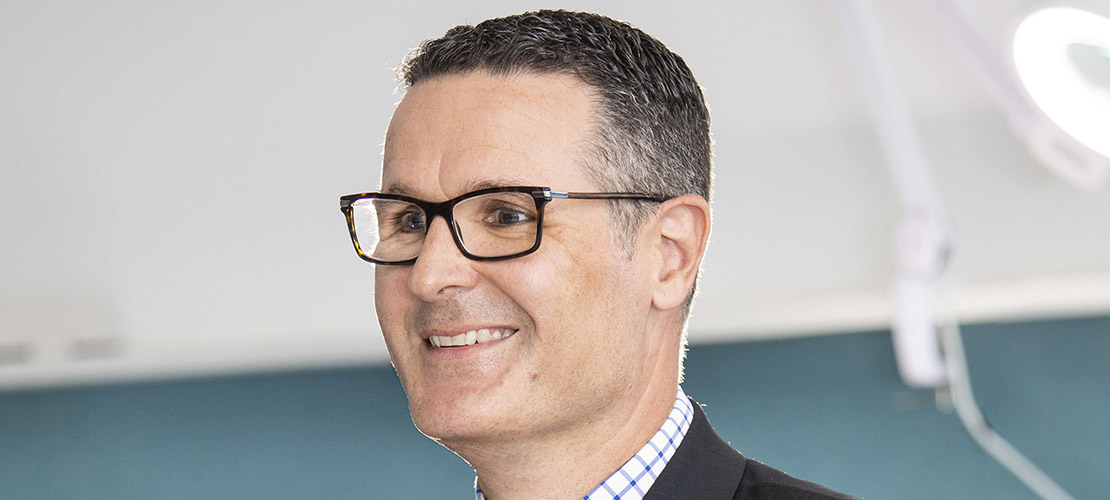 Simon commenced his new role on 17 January 2022 and his appointment supports QinetiQ's commitment to enhancing its Australian engineering and technical services.

"QinetiQ has a well-earned reputation for providing high quality engineering solutions and technical services across Defence and Commercial Industry. I'm excited to join a team focused on developing their people while providing a professional, adaptable and enduring sovereign engineering and technical services capability to Industry," said incoming General Manager Engineering and Technical Services, Simon Fredericks.

With over 25 years of engineering design and program management experience, Simon has a strong track record of leading large programs and teams to deliver technical design and infrastructure programs with a strong focus on quality, design excellence and safety.

"I'm pleased to welcome Simon to the team. His extensive experience across the defence and engineering sectors aligns well with our commitment to expanding our sovereign engineering and integration capabilities for Defence and Industry. We're confident that Simon's expertise will support the continued growth of our engineering and technical services teams across the country," said QinetiQ Australia Managing Director, Greg Barsby.

Simon is a mechanical engineer whose experience spans all aspects of the product development lifecycle from initial concept development through to detailed design, procurement, validation, production ramp-up and through life support.

In his new role, Simon's remit will include oversight across QinetiQ Australia's significant engineering and technical capability portfolio, including a full suite of engineering and technical services to DST Group, mine warfare operations at HMAS Waterhen, structural integrity services, and the future expansion of QinetiQ's Engineering and Integration facility planned in Port Melbourne.

Simon joins QinetiQ with significant engineering experience and a track record of delivering complex projects in the automotive and defence sectors, including senior appointments at General Motors Holden and Rheinmetall Defence Australia.

The role was established to support QinetiQ Australia's continued growth delivering scientific engineering solutions and capability in support of government, academia and industry customers.