QinetiQ confirmed as Major Sponsor for Science Museum's new exhibition - Top Secret
07/03/2019
Her Majesty The Queen announces new exhibition
Today Her Majesty The Queen announced a major new free exhibition at the Science Museum, Top Secret: From Ciphers to Cyber Security. QinetiQ has been confirmed as a major sponsor for the exhibition, continuing the connection with HM The Queen, having sent her first email from QinetiQ's Malvern site in 1976.
HM The Queen sent an email for the first time on 26 March 1976 while visiting the Royal Radar Establishment (RRE) to recognise the Establishment changing its name and becoming the Royal Signals and Radar Establishment (RSRE), one of the organisations QinetiQ originated from. This email was part of the collaboration between RRE and the US Department of Defense which used ARPANET, a precursor to today's internet.
While at the Science Museum today, HM The Queen posted on Instagram for the first time, following on from 2014, when HM The Queen Tweeted for the first time from the museum.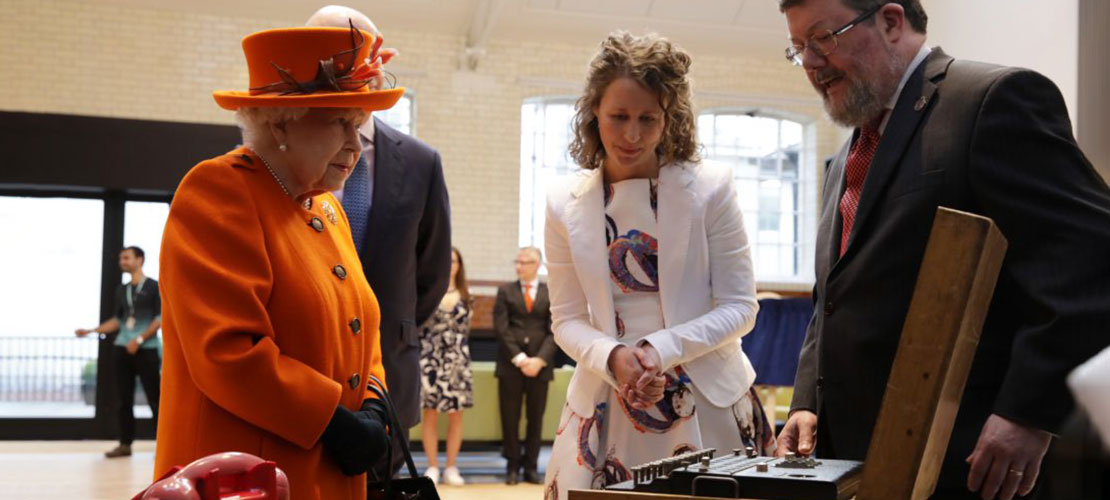 HM Queen Elizabeth II at the Science Museum on 7 March 2019, with objects from the upcoming Top Secret exhibition including Enigma M1070.
Opening at the Science Museum on the 10 July, Top Secret coincides with the 100th anniversary of GCHQ, the UK's Intelligence, Security and Cyber agency who act as expert advisors on the exhibition. This ground-breaking exhibition will explore a century's worth of communications intelligence through previously unseen artefacts from the incredible collections of GCHQ and the Science Museum Group, and rich personal and technological stories that underpin secret and secure communications past, present, and future.
Steve Wadey, QinetiQ CEO said, "We are delighted to be the Major Sponsor of the Top Secret exhibition which promises to be a huge success and to partner for the first time with the Science Museum, an iconic institution not only in the UK but also internationally.
"As a leading science and engineering company it is crucial for us to encourage and promote the exciting world of science and inspire the next generation to develop their skills in specific areas such as Cyber Security."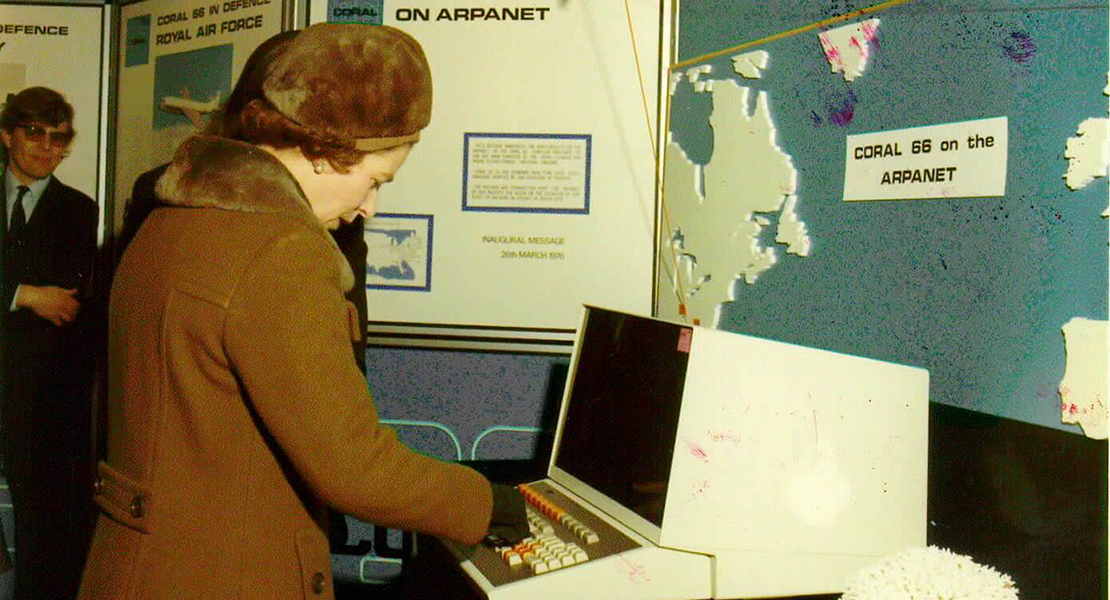 HM Queen Elizabeth II sending an 'electronic message' (now called email) to the US Secretary of Defense on 26 March 1976 at the Royal Signals and Radar Establishment (RSRE), Malvern, England.
Sir Ian Blatchford, Director of the Science Museum Group said, 'It is always a pleasure to welcome Her Majesty to the Science Museum, and I am delighted that The Queen has taken the opportunity to post on Instagram for the first time and announce Top Secret, our fantastic new exhibition.
'This exhibition tells the incredibly important story of the hidden work that goes into keeping us safe every day. I'm thrilled that our expert advisors, GCHQ, have entrusted us with some of their most important objects, many of which are going on public display for the first time. Through this exhibition we want to engage people in the incredible work of our intelligence services and ignite their curiosity about future possibilities.'
Find out more about the exhibition here and to read the Science Museum's official press announcement here