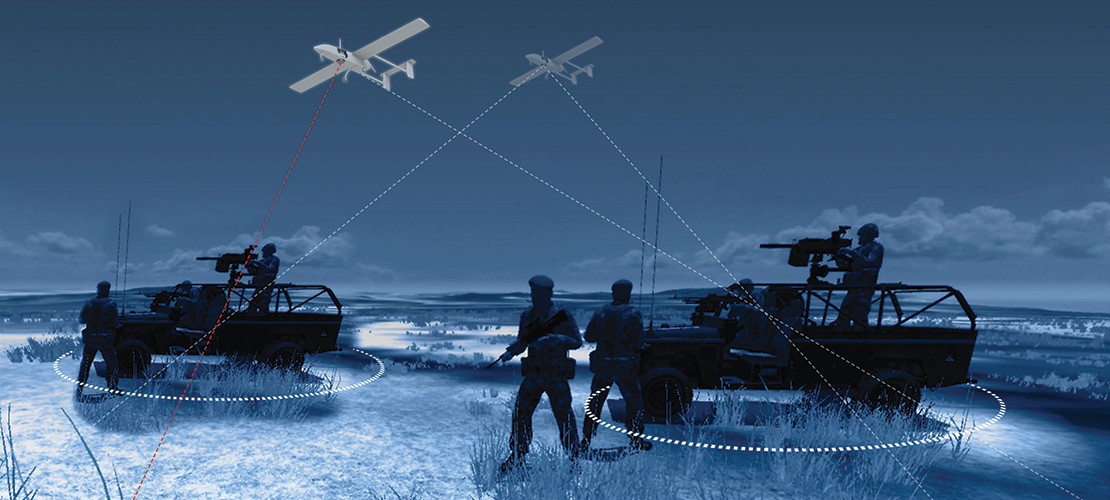 ASX provides the operator with a library of transmissions to assist with tracking and alerting, and consequently exploitation of potential intelligence. Operators can listen to potential adversary communications, capture data transmissions, and accurately identify the location of a transmitter using a combination of Direction Finding (DF), Ranging and Tracking capabilities. This information is then passed to other sensors for further exploitation or prosecution.
Benefits
Detects an adversary through the monitoring of radio or other personal communications over large areas to enable the tasking of other surveillance platforms or delivery of effects
Detects adversary action based on an increasing capability such as radios, including analogue, digital, cellular and satellite handsets
Extremely cost-effective as it delivers a level of performance that would previously have required the use of a larger strategic sensor. This enables the deployment of sensors on smaller aircraft and UAVs
Meets international aerospace and military standards and offers robust performance to operators, plus certification evidence to integrators
Unique selling points
ASX can instantly detect an adversary through radio transmissions over a vast operational area. Those detections are then plotted onto a map visualisation, which essentially provides a tactical picture of the current operational situation.
It has approximately 10 x the operational range of an electro-optic camera and its large sensor footprint, coupled with its precision location capability, enables Force elements or other sensors to be efficiently tasked to interdict the adversary. These capabilities establish the system as a significant Force Multiplier.
The system is in service with leading NATO countries; it is a proven product, cleared for export.