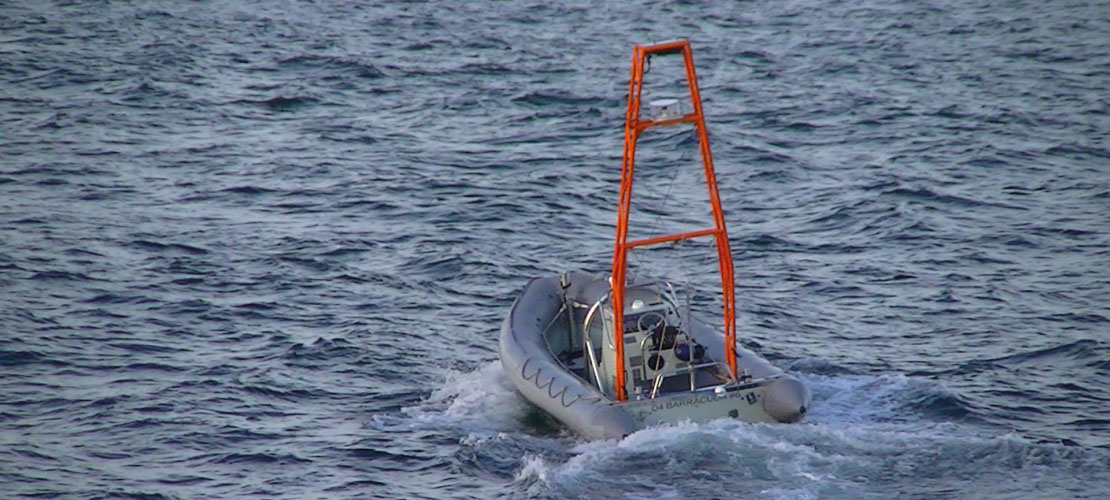 The Barracuda USV-T allows for remote control from distances greater than 10 nautical miles or can be configured for Over-the-Horizon (OTH) control. A digital radio command link controls the target's course and speed, while telemetry and video signals from the target provide the operator with system performance and position information. A self-contained tracking capability is achieved using position data from the on-board GPS.
This Maritime Surface Target is typically used by customers to represent threats posed by Fast Attack Craft (FAC), Fast Inshore Attack Craft (FIAC) and Close Quarter threats to commercial shipping and Naval vessels and has been used to test the effectiveness and operational readiness of weapon systems including:
Surface-to-Surface Missiles
Surface-to-Air Missiles (in Surface-to-Surface mode)
Air-to-Surface Missiles
Naval Guns/Cannon & Close In Weapon Systems
The Barracuda replicates high-speed naval tactics and a variety of operational guidance plans including straighton high-speed attack, crossing patterns, zigzag, and other evasive manoeuvres. It can be equipped with visual, radar and laser signature enhancements to present a convincing likeness to a variety of naval threats to exercise naval guns, radar and visual IR sensors for naval combat systems.
Key Features
Proven speed of 36+ knots in Sea State 2
Line-of-sight and Over-the-horizon control
Replicates high-speed naval tactics and a variety of operational guidance plans
Can tow low-cost 'Kill' targets
Tactical applications