Command Information Systems (CIS) take real world data from sensors, process them, and communicate them to operational decision makers.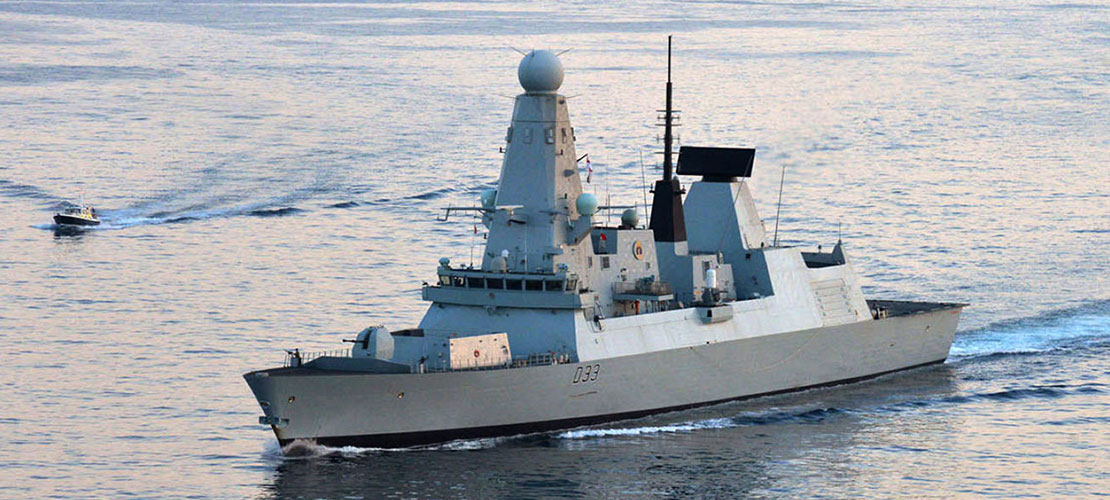 Our CIS design, integration and support services ensure our clients' systems keep them operating safely and effectively in complex and dynamic environments.
We provide solutions across the full lifecycle – including radar and electro optic sensing systems, command and control centres, secure and resilient infrastructures, and simulation and training. Systems are developed and tested at our purpose built facility, in a secure environment that allows unprecedented radio frequency transmissions while protecting intellectual property.
System Concept Development
We reduce our customers' procurement costs and timescales in the development, definition of requirements and design of new secure command information systems. From tender development during the acquisition phase through to design assessment and integration, we resolve technical system issues using the deep knowledge we've built up over many years of supporting the UK Royal Navy.
Working closely with the customer, we produce the concept design architecture necessary for the procurement, integration and delivery of fit for purpose command information systems. Our capability extends beyond current systems to the development, design and demonstration of concepts for future naval command information systems.
System Integration
We support the UK Royal Navy in the integration, installation, commissioning and acceptance of its naval command information systems. We understand that integrating command information systems can be a more time consuming and costly activity than anticipated – especially if the system architecture and design is not managed and evaluated holistically.
Drawing on our deep knowledge and experience, specialist tools and facilities, we reduce the risk of cost escalation through delivering secure and resilient system architecture design and development, advice and guidance on systems integration, end-to-end system validation, and integration of emergent technology throughout the procurement lifecycle.
System Operation Performance
We support the operational performance of the UK Royal Navy's naval command information systems.
At our Land Based Test Site for Naval Combat Systems Integration, we apply our specialist expertise to meeting the operational needs of the systems installed on in-service naval platforms. This includes enabling and assuring secure networking and interoperability, tuning sensors and optimising combat system performance, supporting fault finding activities and delivering operational performance training.
Our work improves naval communications and combat systems through optimising operational system performance, together with the effective management of system evolution, enhancement and future proofing.
System Evaluation
Selecting command information systems that will meet the needs of frontline users requires the ability to make reliable evidence-based decisions, based on the measurement of a system's functionality, performance and overall capability.
Harnessing our specialist knowledge, experience, tools and facilities, we demonstrate new command information system concepts and designs to independently test and evaluate their performance.Our assessment, advice and guidance provides customers with the evaluation evidence they need to enable safe and capable naval combat systems.
We are the UK Royal Navy's partner in the evaluation and assessment of command information systems.