The Humpback Unmanned Surface Vehicle (USV) is a 5m, advanced composite surface effect hull, speedboat powered by a 170 hp gas 2.0L Mercury Diesel engine.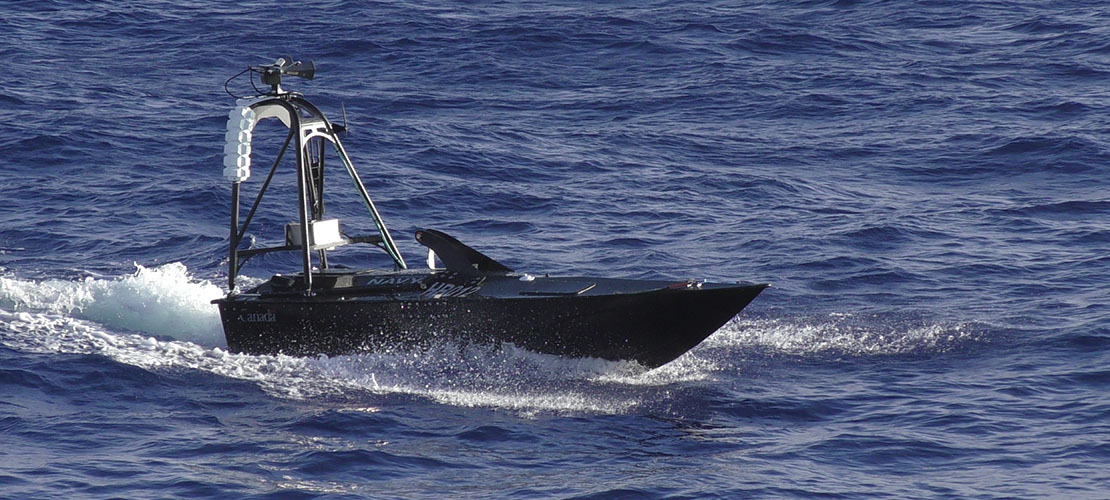 The Humpback USV operates at speeds up to 35 knots in Sea State (SS) 3 and speeds over 35 knots in SS2 and below. The Humpback USV can be deployed for up to 24 hours before requiring refuelling an was designed to utilize the ships available fuel. The Humpback USV provides a stable payload platform that allows it to be employed for various tactical applications.
The Humpback (diesel powered) USV is currently in-service with the Royal Canadian Navy and has been selected as the platform of choice (which, with an electronic warfare jammer fitted) will be utilised for Anti-ship Missile Defence purposes.
Key Features
Proven speed of 35 knots in Sea State 3
Line-of-sight and Over-the-horizon control
High speed manoeuvring
Tactical USV applications
Diesel fuel for long endurance naval operations