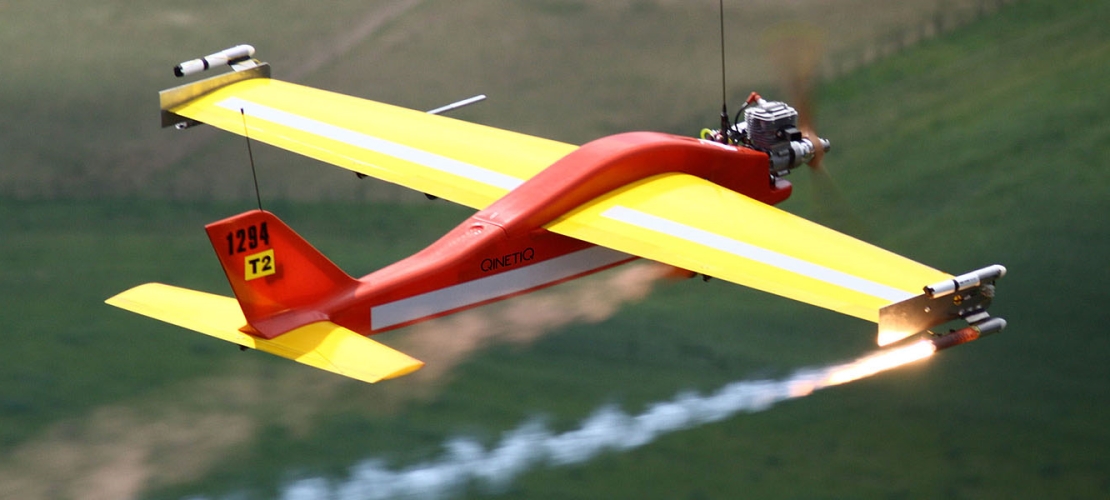 Originally produced as a simple, model aircraft type target that was controlled manually through a radio control link, the latest version may be fitted with our mini CASPA avionics unit to give it an autonomous flight capability to over 40 km.
The target, which can be launched either by hand or by means of a lightweight catapult launcher, is in service in a number of countries and varying climatic conditions where it is fitted with infra-red and visual augmentation, miss distance (scoring) systems and an active radar augmenter. The capability of this low-cost system makes it ideally suited as a direct kill target for use against gun and short-range missile anti-aircraft weapons with a high kill probability.
We can provide targets and operating services to weapon system manufacturers and end-users who do not wish to operate their own target service.
Key Features
2.2 metres wingspan
Equipped with a three-axis autopilot
Endurance in excess of 45 minutes
Mini Doppler radar and acoustic MDI systems