QinetiQ provides trusted, independent airworthiness advice and structural integrity related engineering services to operators of fixed wing and rotary wing aircraft.
Part of one of the world's leading defence technology companies, QinetiQ employs the largest concentration of Aircraft Structural Integrity engineers in Australia.
We offer expert advice on all aspects of structural airworthiness including fatigue management, aircraft usage monitoring, interpretation of structural certification and design standards, structural testing and engineering analysis.
For more than 20 years, we have delivered engineering solutions to the Australian Defence Force, which assure airworthiness while enabling capability and minimising cost of ownership.
Military Design Organisation
Under a long-term contract with the Australian Defence Force, QinetiQ holds a unique Military Design Organisation (MDO) status. This means we are the only company approved to provide certified designs, including related software, and Non-Destructive Testing procedures for all Australian Defence Force registered aircraft. Our designs only require Design Acceptance before being considered for incorporation on an aircraft. Under Australian Defence Aviation Safety Regulations (DASR), which are based on European Military Airworthiness Requirements (EMARs), we are approved under DASR 21, Subpart J for metallic and composite structures.
Structural Integrity Management
QinetiQ offers a complete aircraft structural integrity management service. We aim to ensure an aircraft structure achieves its planned withdrawal date with the necessary levels of safety, availability and cost of ownership. We have highly qualified and experienced engineers offering a full range of structural integrity engineering services including design, loads and stress analysis, fatigue and damage tolerance analysis, numerical modelling, data management and analysis, risk analysis, software development, certification basis assessment and development of Instructions for Continued Airworthiness.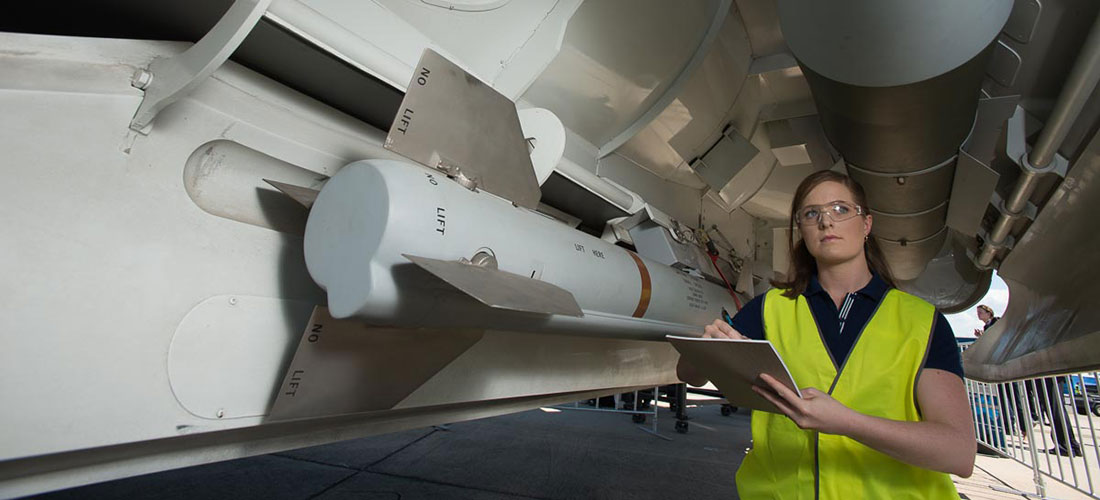 Repair and Modification Design
QinetiQ is authorised to develop structural repairs and modifications for all military fixed wing and rotary wing aircraft. We have a long history of providing on-site repair design and analysis support to many Systems Program Offices. We have developed approximately 1500 designs including major repairs to critical structure on military aircraft.
We have the capability to develop prototypes of repairs or modifications using our workshop located in Melbourne. We are able to take a concept and develop CAD models, 3D printed models and prototypes using a full suite of sheet metal fabrication, precision machining, numerical controlled lathes and milling machines.
Software Development
QinetiQ has deep experience in developing software and database applications that directly support our engineering activity e.g. usage monitoring systems and structural condition monitoring tools. More complex applications include those that solve engineering problems, such as propeller balancing software for C‑130J aircraft. All software is developed in accordance with ISO/IEC 12207 and can be certified to an appropriate level of integrity in accordance with standards such as RTCA DO-178C.
Usage Monitoring
QinetiQ maintains a dedicated team of specialists in the collection and interpretation of usage data for 166 fixed wing and rotary wing aircraft. We can support existing usage monitoring programs, provide analysis for data collected through current processes or design and implement a bespoke monitoring program.
Acquisition Advice: Independent Verification and Validation
We have significant experience in supporting the Australian Defence Force's acquisition projects. We provide clearly defined requirements for new aircraft and offer independent compliance assurance.
Structural Testing
QinetiQ Australia has extensive experience in the design and management of structural testing programs. Our experience includes materials test programs, full scale fatigue testing of military aircraft and land vehicles such as Hawkei, and full scale component tests for civil aircraft such as the B787 Dreamliner.
Non-Destructive Testing
We are experts in all major Non-Destructive Testing (NDT) methods and technologies. We employ Level 2 and Level 3 technicians, metallurgists and engineers. Our capabilities include fluorescent penetrant, magnetic particle, radiographic, eddy current and ultrasonic testing techniques.
We are able to implement new NDT capabilities, develop NDT written practices, write specific inspection procedures, solve complex NDT challenges and combine NDT with engineering and scientific skills to provide a complete solution service.
Our employees also have experience acting as the Responsible Level 3 for smaller companies, meeting the requirements of international standards and achieving accreditations with aerospace firms such as Lockheed Martin and BAE Systems without expensive overheads. Our NDT work results in increased safety, improved reliability and lower maintenance costs.
Life of Type Assessment and Extension
Rigorous Life of Type Assessments are critical to understanding and mitigating risks to airworthiness, capability and cost of ownership. Life extensions are often undertaken to address these risks.
QinetiQ develops and manages life extension programs. Our experience includes several Australian Defence Force life assessment and extension programs for types such as the F‑111, C-130 and P-3, ageing aircraft audits of the Royal Australian Air Force's F/A-18A/B Classic Hornet and PC-9/A training aircraft fleets, and a highly successful life extension for the Pakistan Air Force's fleet of FT-5 lead-in fighters.
Finite Element Analysis
We are able to provide detailed Finite Element Models of large and complex structures in order to assess internal loads, strength, durability and damage tolerance. We can also use submodelling to resolve the detailed and localised behaviour of structures with the appropriate level of complexity which may involve non-linear material behaviour, contact and pre-loading.