Don't fall behind the training curve. Enhance your ground-based air defence capability by integrating advanced unmanned targets into your training.
Stay Ahead: Strengthening Ground-Based Air Defence
Watch the third video in our Stay Ahead series on strengthening your ground-based air defence capability with QinetiQ's unmanned Snipe aerial target, supersonic Rattler missile target and Mosquito rotary aerial target, offering advanced capability to enable you to train like you fight. We innovate. You evolve.
Insight 2-Pager: Ground-Based Air Defence
Download your copy of our insight 2-pager exploring ground-based air defence capabilities, the evolution of the aerial threat and the unpredictability of new and evolving threats.
DOWNLOAD HERE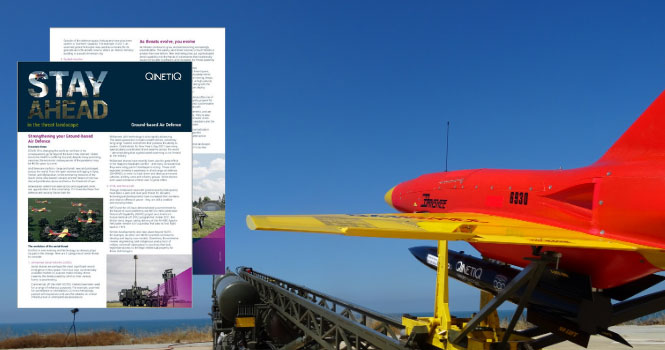 A variety of payloads available for our aerial targets
Our video showcases a variety of payloads for the Snipe, Mosquito and Rattler aerial targets - from flares and radar enhancement to directed energy measurement. Discover the portfolio of payloads on the link below.
Discover payloads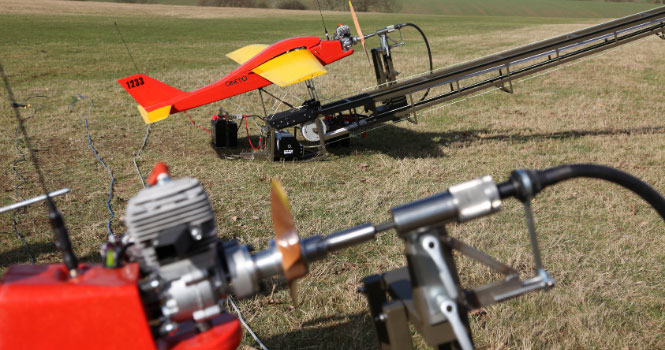 Have you seen the other two animations in our Stay Ahead series? Click to watch these below.
Get in touch
Have a question or query? Get in touch with our team!
We keep pace of the fast-changing threat landscape and provide mission-led innovation to meet your training requirements. We also provide a dedicated field service able to be deployed wherever you are in the world.
Email us