The threat to navies of a swarm attack is becoming more and more frequent across the world.
How can you be sure to stay ahead of the threat landscape, with technology advancing at the pace we all know, and the complexity of air, land and sea threats always evolving?
Receive our swarm animation, delving into threat scenarios on naval ships and vessels, alongside transforming your training and preparation with our advanced unmanned sea targets.
Receive our in-depth thought leadership 2-pager article, exploring the approach and capabilities adopted by adversaries, and how and where swarm attacks take place. Don't leave it until it's too late. Ensure you always stay ahead of the threat landscape.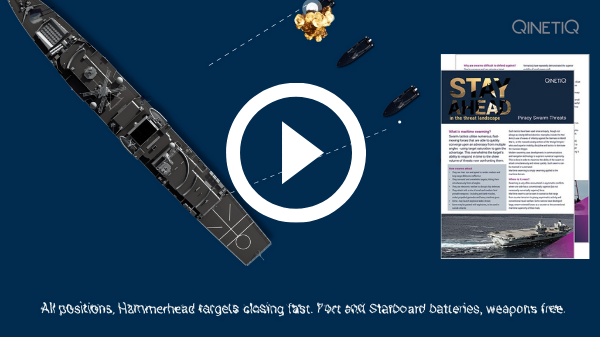 Enter your details to receive the animation and article