Corporate Responsibility
We are committed to being a socially responsible corporate citizen and to having a meaningful and positive impact on the lives of our people, customers and communities where we live and work.
Contact Us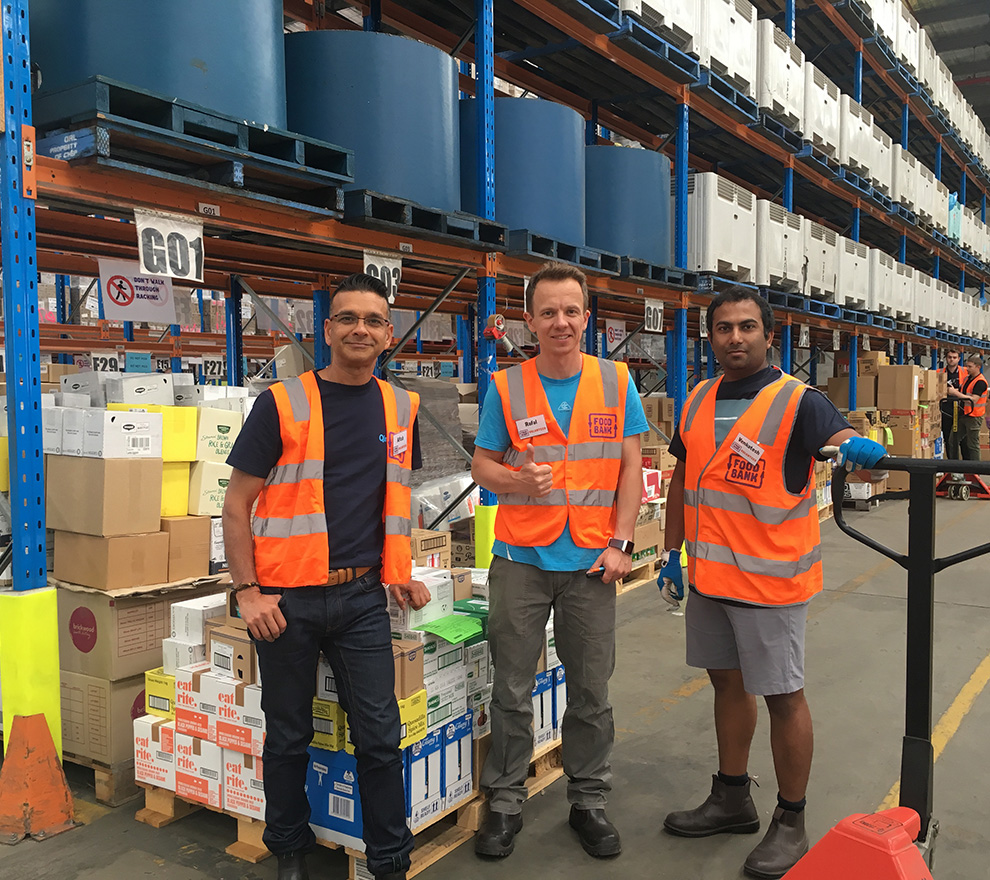 Operation Give Back
Through volunteer leave our employees spend one day a year making a difference in their local communities. Group volunteering activities are organised by the Corporate Social Responsibility Committee and provide a great team bonding experience. Employees can also choose to volunteer on an individual basis for causes they are passionate about.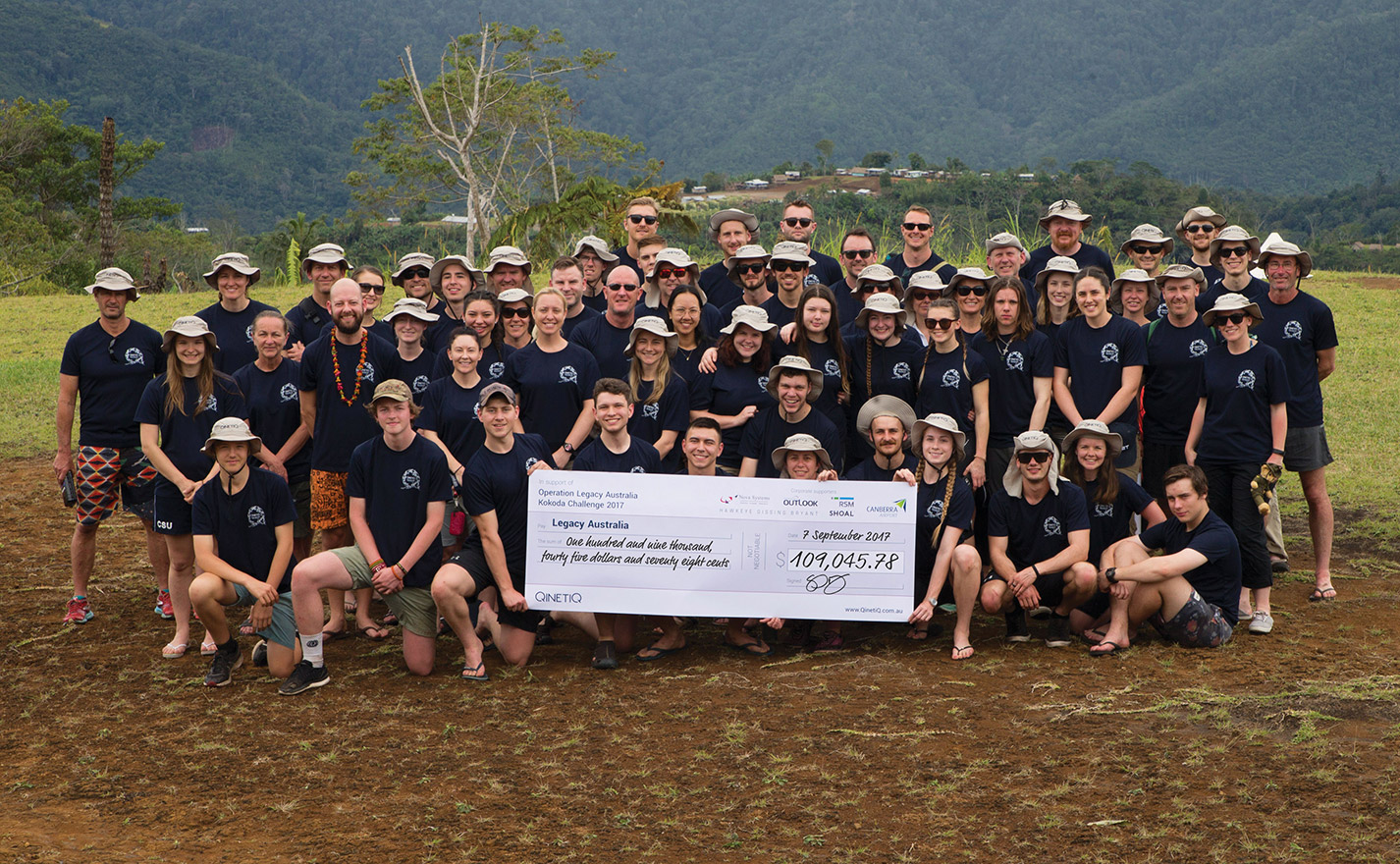 Community Investment
As a member of the Australian defence community, we give back to service members and their families through corporate contributions, employee volunteer efforts and fundraising activities.
In 2017 we were proud to sponsor Legacy Australia to support a team of Legacy veterans and youth participate in Operation Legacy Australia Kokoda Challenge. Our own team of dedicated employees also took on the challenge, raising over $100,000 to support Legacy in their mission to provide help to the families of those who have given their life or health in service of our nation.
We are proud to support the Australian War Memorial (AWM) in Canberra, providing in-kind project management and engineering services to aid AWM conservators with the restoration of retired military aircraft acquisitions for their collection.
In 2019, QinetiQ will raise funds for Legacy with a group of QinetiQ trekkers walking the Kokoda Trail in Papua New Guinea later this year. But they won't be alone; the other 380 people employed by QinetiQ Australia will also have the opportunity to contribute to this goal; by tracking their daily steps, fundraising and competing in tournaments to try and match the gruelling kilometres that their colleagues will achieve.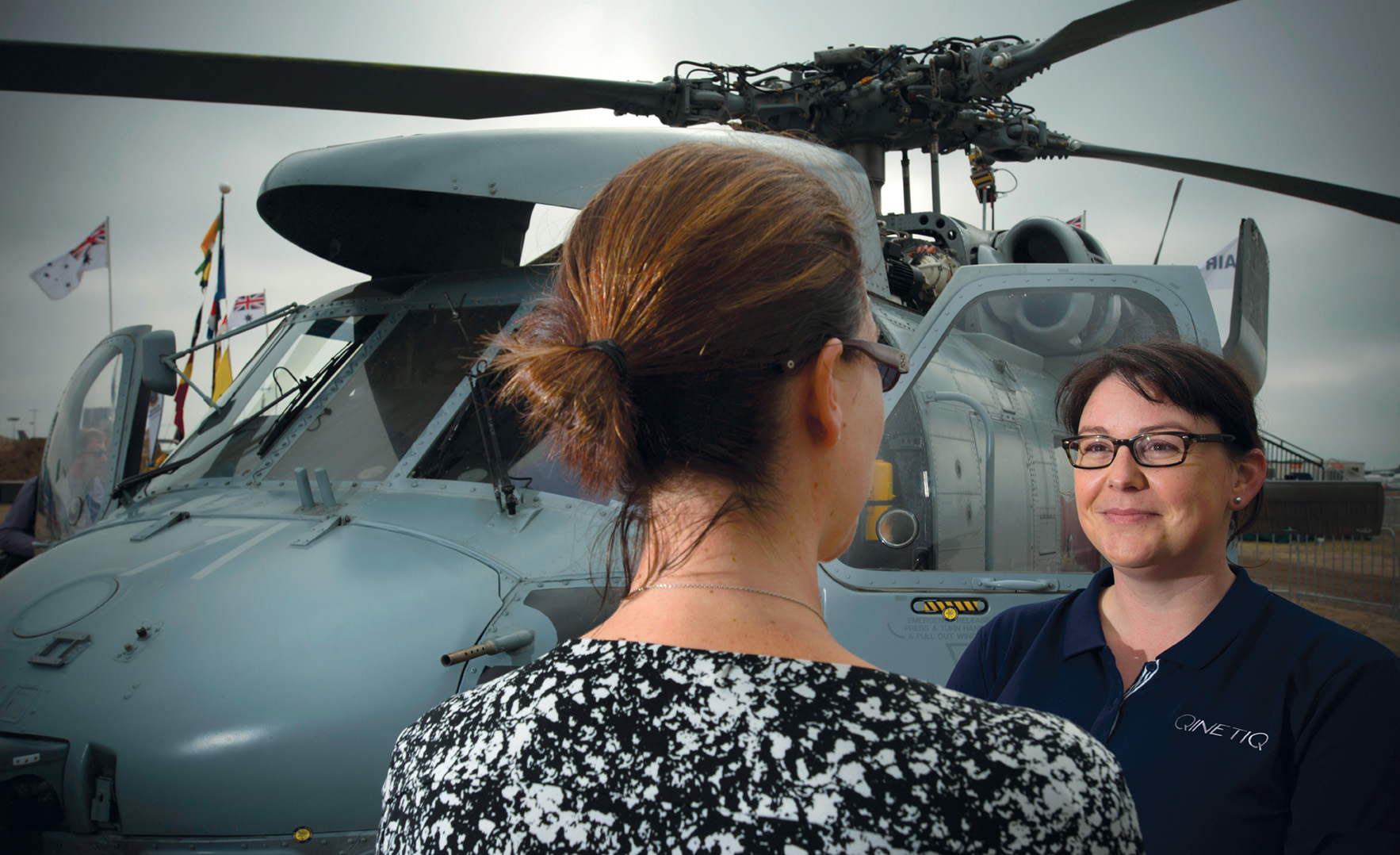 Diversity and Inclusion
Our diversity and inclusion program 'Better Together' aims to create an environment where everyone is valued and provided with equal opportunity to contribute and succeed.
Our two priorities are:
Create an Inclusive Culture
Gender Balance
In creating an Inclusive culture we are focused on the areas of inclusion relating to:
Culture & Faith
Flexibility
Gender
Disability & Accessibility
Age
Aboriginal and Torres Strait Islander Peoples
LGBTIQ+
Family & Domestic Violence
Mental Health
Our Gender Balance focus is prioritised on:
Increasing the overall representation of women, women in STEM and women in leadership

Increasing the representation of males in functional and non-traditional roles
Closing the gender pay gap
Mainstreaming flexible work
To help us achieve these objectives we have set the following targets to be reached by 2024:
Our leadership will comprise of 40 per cent women and 40 per cent men. The remaining 20 per cent can be any gender identity

Our STEM workforce will comprise of a minimum of 25 per cent women
Our workforce will have 30% female representation
Male representation in function/non-traditional roles will be 40%
Our workplace inclusion rating will improve based on internal benchmarking
We will halve our Gender Pay gap
Some of the actions we are currently undertaking as part of our diversity and inclusion program include:
Executing our Diversity & Inclusion Strategy and Gender Balance Strategy

Maintaining our Workplace Gender Equality Agency Employer of Choice Citation through leading D&I practices
Annual gender pay gap analysis using the Workplace Gender Equality Agency's (WGEA) gender pay gap calculator
Launching our new Reconciliation Action Plan endorsed by Reconciliation Australia
Progressive new paid parental leave policy offering up to 16 weeks paid parental leave for primary care givers, with no minimum tenure required, and superannuation top up payments made on unpaid primary caregiver parental leave
Normalising flexible work through best practice flexible work policies and supporting frameworks and training
Offering a range of additional flexible benefits including: Cultural and Religious Day of Significance Leave, Salary Continuance, Leave Purchase, Study Leave, Loyalty Leave, Volunteer Leave, Family & Domestic Violence Leave and Community Service Leave
Investing in education and training for our people
Annual diversity and inclusion employee survey
Each year we report our progress against our targets to all of our employees, the leadership team and the board of directors. In the 2019/20 financial year our reported progress was:
Women make up 20% per cent of our total workforce

Women make up 33% of Executive Leadership Team roles
Women make up 18.4% of all leadership roles
The gender pay gap has been reduced to 9%
Women in STEM represent 14% of our total workforce
Employee sentiment and engagement in D&I remains high and improvement was seen in the majority of metrics in our annual D&I employee survey
We are proud to be recognised for our Diversity and Inclusion strategy and progress through a number of accreditations and awards including:
Endorsement of our Reconciliation Action Plan by Reconciliation Australia
Workplace Gender Equality Agency Employer of Choice for Gender Equality citation for 2018/19 and 2019/20
Engineers Australia 'Highly Commended Award for the Most Ambitious Company in Gender Diversity'
Finalist for Aviation Aerospace Awards for 'Outstanding Strategy for Diversity'
Endorsement as STEM Decadal Plan Champion
Our Managing Director Greg Barsby was names as a finalist for the Aviation Aerospace Awards for 'Outstanding Male Influencer for Diversity & Inclusion'
Our Managing Director Greg Barsby was names as a WGEA Pay Equity Ambassador
Finalist in the 2018 Australian HR Awards 'Best Diversity and Inclusion program' category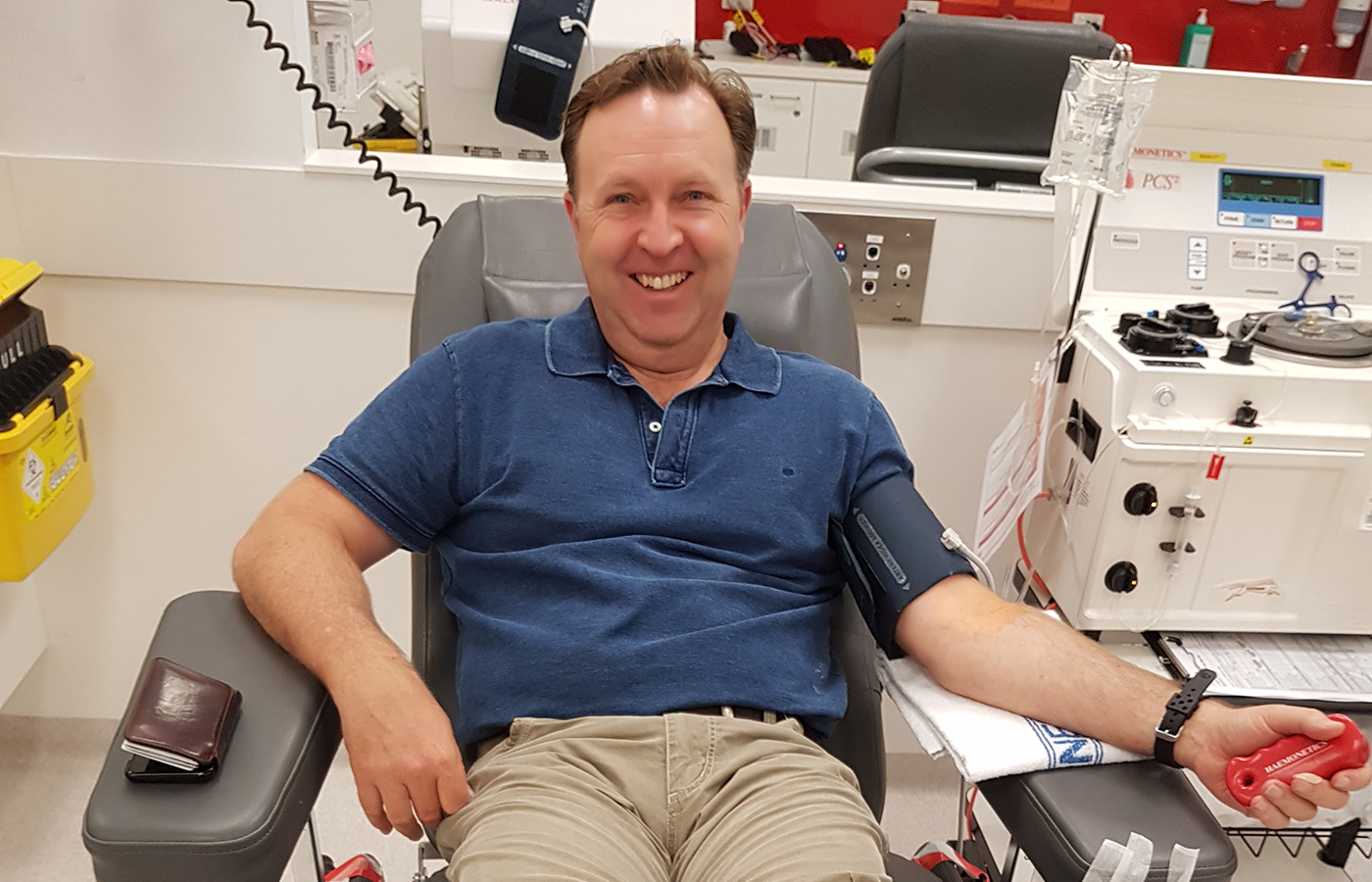 Blood Donation
We are proud to participate in the Australian Red Cross Blood Service's Red25 giving program. Each year we support our employees with time to donate blood and plasma, saving hundreds of lives.