Zac tells us what it's like to work as a Junior Cyber Security Consultant at QinetiQ.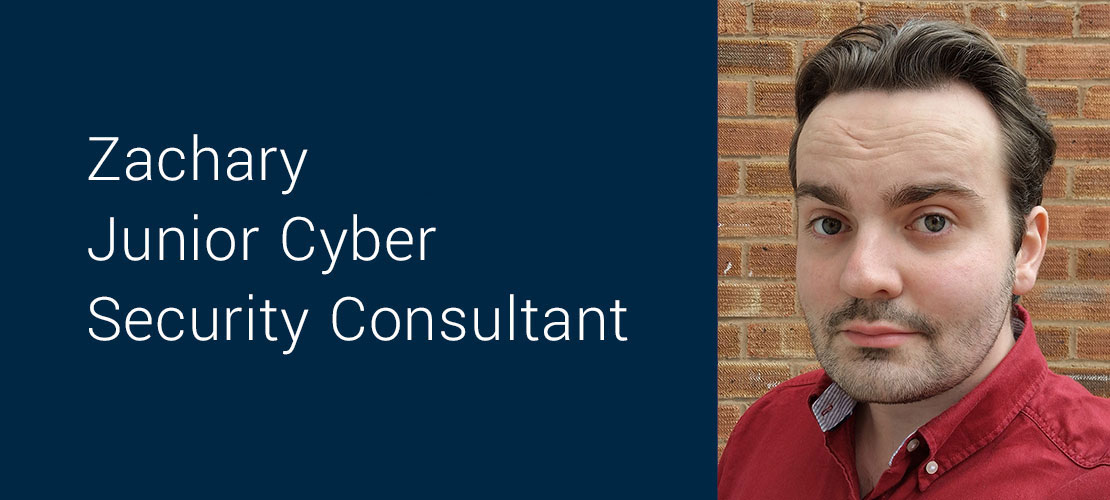 How long have you worked in your current role at QinetiQ?:
A year and a half (since Feb '21)
Where do you work?:
I work at the QinetiQ Malvern site, nestled within the Malvern Hills. Since I live in Worcester, it is convenient for travel, but also offers some fantastic views on a nice day. The onsite gym is well maintained and a good way to start the day, and the canteen offers some excellent options.
What do you like most about your role?
Every day offers something new or different, and even as a new starter in this industry, I have been able to work on interesting projects and have proper responsibilities from day one. There is a real sense of camaraderie within QinetiQ, and I feel I could go to anyone – in my team or not – for assistance or support, and they would be more than willing to help.
What has working within this role at QinetiQ taught you?:
Working as a Cyber Security Consultant at QinetiQ has meant that I have learnt a number of useful skills, having gone from knowing relatively little about risk and vulnerabilities, to now being able to create risk assessments and understand vulnerability impacts. It has also helped me grow my interpersonal skills, and has really helped me grow as a person as well as a Cyber Security professional.
What have you achieved in your role so far?:
I've worked on a number of important projects, which has included going to customer sites for auditing activities, lead customer meetings, and developed and written important documentation for a number of customers. I have also taught a CyberFirst course for under-18s, which further supported QinetiQ's outreach to local students.
Why would you recommend a career at QinetiQ?:
No matter your interests or skill set, there is likely a position at QinetiQ that will suit you. It is an excellent place to grow, both professionally and personally, and there will always be work that is interesting and challenging.
There is also an enormous level of flexibility when it comes to your work, such as being able to work from home. This has allowed for a good balance between working life and home life, and has made my move to Worcester much more enjoyable.