PADS® (Precision Airdrop System) ASonde enables aircrews to obtain in-situ weather information.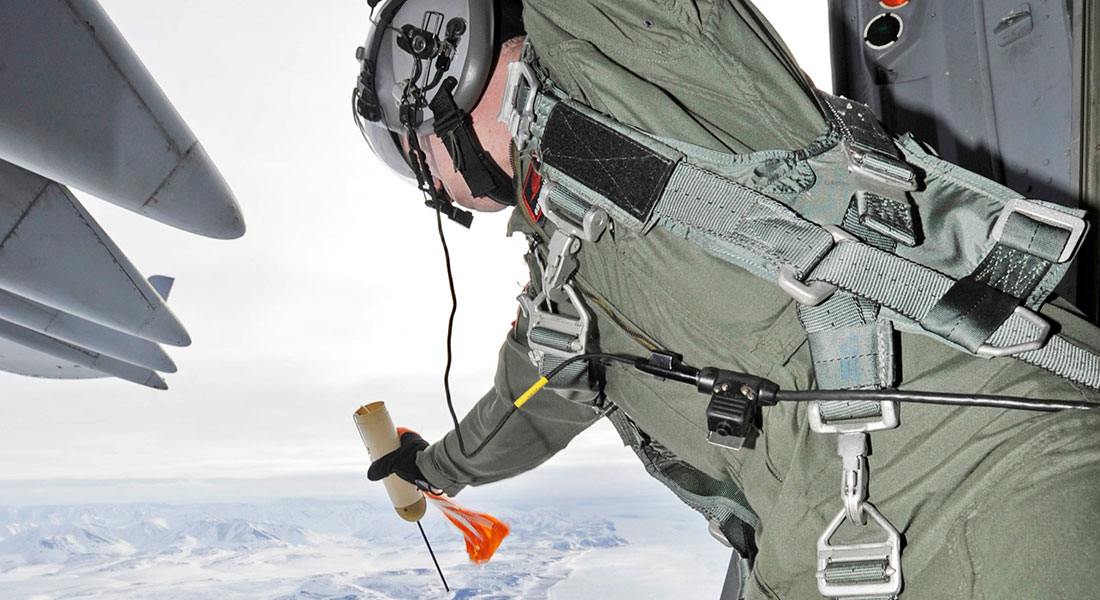 For guided airdrop systems, the real-time data provided by the PADS ASonde allows mission planners to increase standoff distance and deliver cargo and personnel from higher altitudes with greater precision and safety than conventional methods.
PADS was developed jointly with the U.S. Air Force and the U.S. Army, and designed to meet the demanding requirements of precision delivery of ballistic and guided cargo delivery systems. The PADS Self-Contained Kit (see below) consists of several robust systems needed to operate on a wide variety of aircraft.
Applications
Measurement of real-time information to support guided, ballistic and personnel airdrop operations
Measurement of wind information for meteorological application in remote areas
Features & Benefits
Supports guided and ballistic airdrop missions
Provides real-time weather information
Simple to operate
Programmable frequencies
Optional parachute color
Replaceable batteries
Run time features
All PADS equipment is designed and manufactured to meet the stringent requirements for operating onboard US DoD aircraft. They are certified by the USAF for operations on C-130E/H, C-130J/J-30, C-17 and a variety of other military aircraft and is tested to meet or exceed the requirements of MIL-STD-461(C)(E) and MIL-STD-810 Explosive Environment and Rapid Decompression.
PADS Self-Contained Kit
Calculates wind for precise airdrop release.
The PADS, Precision Airdrop System, self-contained kit, calculates wind data used in planning important missions such as free fall parachute navigation and guided airdrop delivery. The data generated is used for defense, foreign aid and military and non-military aircraft (fixed and rotary wing).
The PADS Self-Contained Kit consists of a UHF Dropsonde Receive System, GPS Retransmission System, internal power supply and all of the ancillary hardware to operate on any type of aircraft. The Kit operates completely independent of aircraft systems (including power) and is housed in a waterproof and shock resistant case that is easily transported.
Applications
Situational awareness for freefall parachutist navigation systems off any aircraft type
Positional awareness for Joint Precision Air Drop System (JPADS) guided airdrop loads
Use by rapid mobility forces
Features & Benefits
Assists with guided or ballistic airdrop missions
Portable
Easy to operate
Mission planning user interface
Housed in a rugged, easily transportable container
Easy installation and removal