QinetiQ Announced as Most Admired Aerospace and Defence Company
31/01/2022
QinetiQ has been proclaimed the leading UK aerospace and defence business in the 'Britain's Most Admired Companies 2021' study.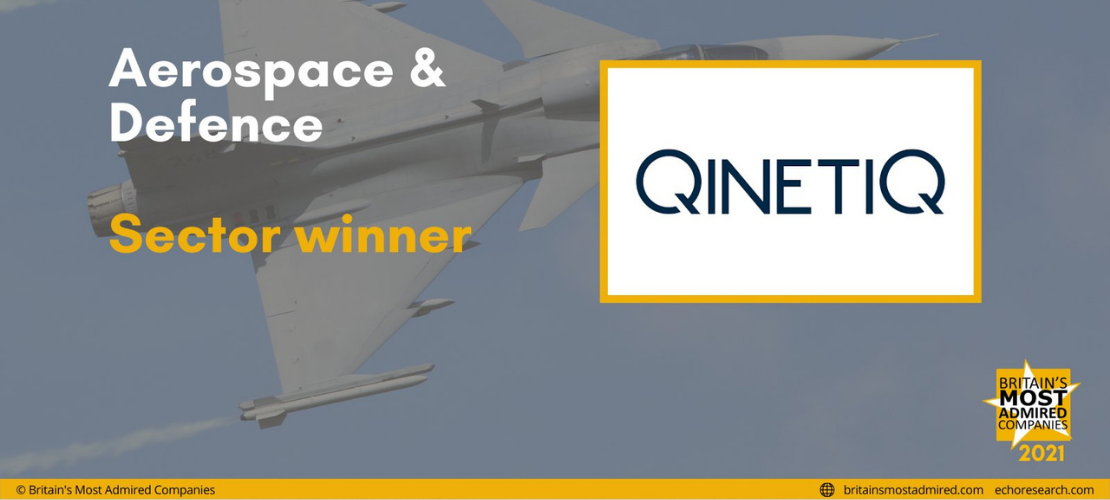 Having placed first in its sector in 8 of the 13 categories in the study - Quality of Products and Services; Ability to Attract; Develop & Retain Top Talent; Capacity to Innovate; Effective use of Corporate Assets; Inspirational Leadership; Competitiveness; Effective Corporate Governance; and Commitment to Diversity, Equity & Inclusion – QinetiQ went on to take the overall sector award.
Established in 1990, Britain's Most Admired Companies is the UK's longest running annual survey of corporate reputation. The competition is unique in that the winners are voted by 300 board representatives, analysts and City commentators.
"2021 was an incredibly challenging year for the UK's defence community but our people did an outstanding job to enable us to continue to deliver against our growth strategy," says QinetiQ CEO Steve Wadey.
"This accolade is just recognition of their efforts, their diligence and their dedication to both customer delivery and business performance. I'm deeply proud of what we have all achieved together and how we are setting up for our next phase of growth."