QinetiQ invites applications for new firefighter apprenticeship
28/05/2015
QinetiQ is seeking applicants for its newly launched fire fighting apprenticeship at MoD Boscombe Down, Salisbury.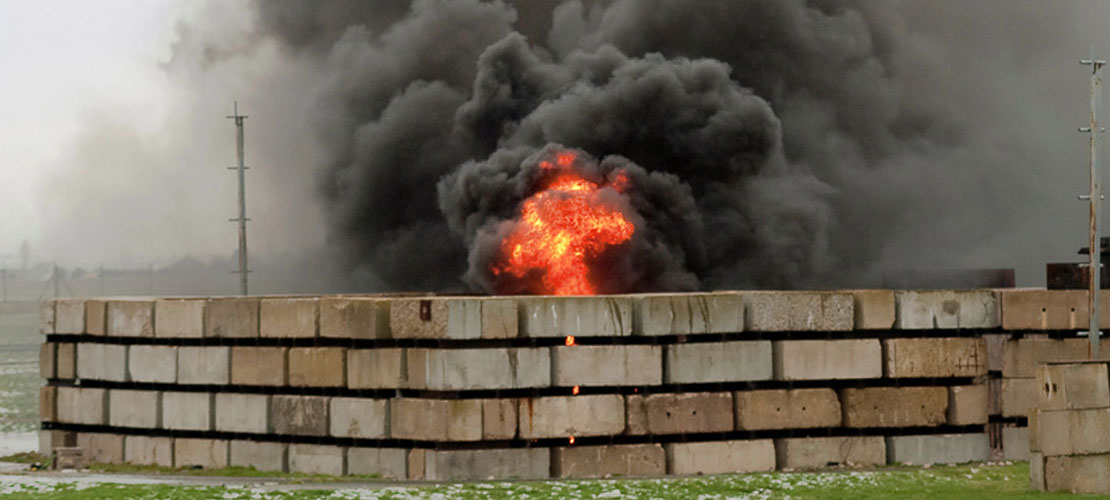 The three-year course, one of only four of its kind in the UK, offers the chance to gain valuable qualifications and real-world fire and rescue experience as part of QinetiQ's emergency response team. Apprentices will carry out duties such as planning for emergencies, responding to incidents, maintaining equipment and training others in fire safety.
Those completing the course will graduate with a Level 3 NVQ in Emergency Fire Services Operation in the Community (City & Guilds), and a Level 3 Diploma in Emergency Fire and Rescue Services Operations in the Community (BTEC). There are two places available this year, starting in September, with a total of eight being created over the next five years.
Rab Bailie, QinetiQ's Head of Facilities Management at MoD Boscombe Down, said: "We have launched this apprenticeship to help create opportunities for young people in the firefighting profession. The selection process for firefighting positions is often weighted in favour of those with previous experience, putting young people at an immediate disadvantage. This apprenticeship seeks to redress the balance by providing a rare opportunity to gain that vital experience at an early age."
Ian Beresford, Director of Capability at QinetiQ, said: "I am delighted to add firefighting to our range of apprenticeships, offering even more choice to young people starting their careers at QinetiQ. The introduction of this course reinforces our commitment as a founding member of The 5% Club to creating opportunities for young people through apprenticeships and graduate training schemes. It's crucial not only for those entering the job market, but for the future of UK industry."
The closing date for applications is 10 June 2015. Applicants must be over 18, in good health and have a suitable level of physical fitness. For a full list of requirements, and to apply, see the job specification on the QinetiQ Careers website.
Notes for Editors
About the 5% Club
Founded by QinetiQ, the 5% Club is a campaign to get the UK's public and private companies to commit to raising the number of apprentices, sponsored students and graduates on formal programmes to 5% of their total workforce within the next five years. The aim of the campaign is to tackle both the chronic skills shortage and youth unemployment in Britain and help the country remain at the forefront of innovation.
To find out more information about The 5% Club and how to become a member, please visit www.5percentclub.org.uk.
About QinetiQ
A FTSE250 company, QinetiQ uses its world class knowledge, research and innovation to provide high-end technical expertise and advice, to customers in the global aerospace, defence and security markets. QinetiQ's unique position enables it to be a trusted partner to government organisations, predominantly in the UK and the US, including defence departments as well as other international customers in targeted sectors.
Follow us on twitter @QinetiQ
Visit our blog www.QinetiQ/news-and-events.com
For further information, please contact
QinetiQ Press Office on Tel: +44 (0) 1252 39 3500
Email: PressOffice@QinetiQ.com