Magnetic Assessment Services are on the magnetically clean site at MOD Portland Bill, Dorset.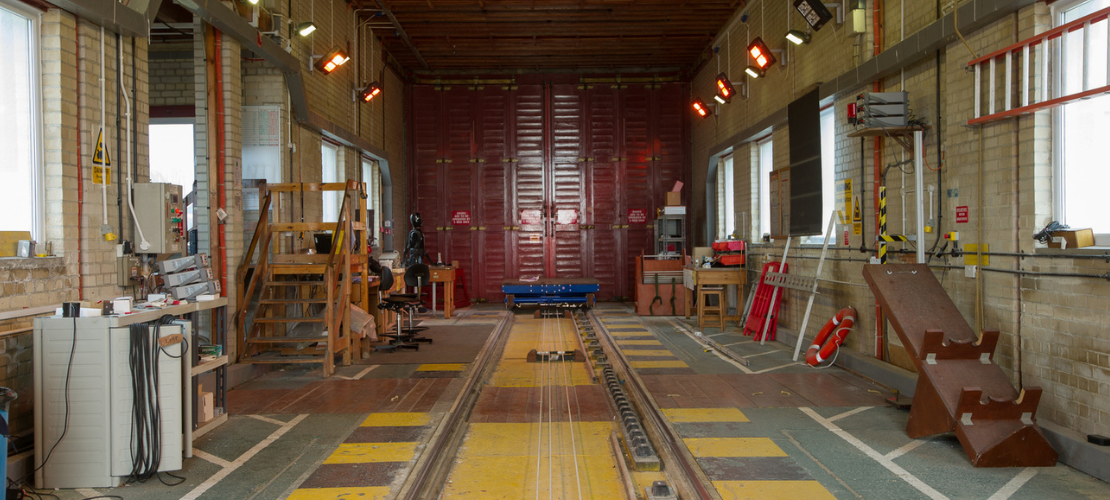 Facilities include a Land Magnetic Range, which simulates the magnetic field at any point on the earth's surface, (near-earth orbit), to measure the effect on equipment.
The earth's magnetic field around each item being tested can be manipulated, separating the magnetic field from the item being tested into component parts.
This test is non-destructive.
The primary use of this facility is to treat, measure and (if needed) reduce magnetic fields from items fitted to Royal Navy Mine Counter Measure Vessels (MCMVs), in accordance with BR6619, Issue Oct 2001, Chapter 3.
The Land Magnetic Range is on a site identified for its unique magnetic quietness.
The ranging hall contains a three axis coil system, which manipulates the earth's field. As a result, magnetic fields within the building can be taken down to near zero - or can simulate natural magnetic fields found on/near to earth.
The facility measures magnetic fields produced by objects weighing up to 10 tonnes, measuring up to 3.93 metres high, 3.7 metres wide and 10 metres long.
Three axis magnetometers can be placed below the item, anywhere between 0.76 and 9 metres deep. Sensors can be positioned directly below the item, up to 4 metres to each side. Additional sensors can be suspended above the item - to within 3-4 cm.
Power supplies can enable the equipment being tested to be energised, to capture the stray magnetic fields.
Systems are available to idealise, then measure, any Explosive Ordnance Detection and Disposal (EOD) Equipment.
Demagnetisation capability is available.
Magnetic susceptibility testing is carried out, identifying possible equipment damage (or changes) whilst in large magnetic fields.