QinetiQ is very proud to be the Major Sponsor of the Science Museum's new exhibition, Top Secret: From Ciphers to Cyber Security
The exhibition was announced in a fashionable manner by Her Majesty The Queen. Read our Press Announcement to find out more.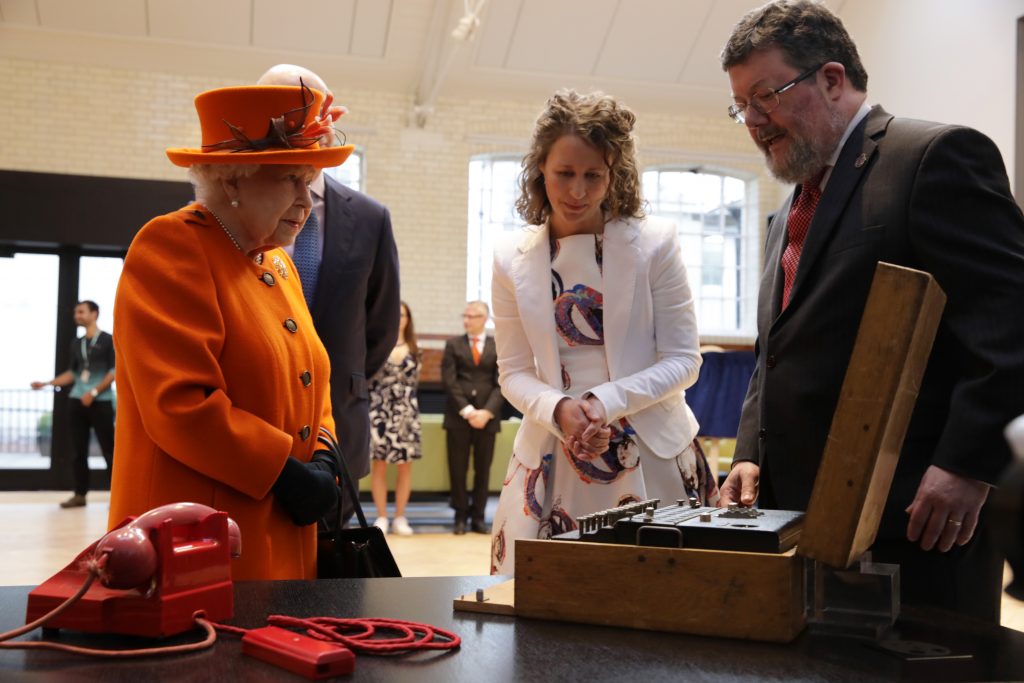 Opening at the Science Museum on the 10 July 2019, Top Secret coincides with the 100th anniversary of GCHQ, the UK's Intelligence, Security and Cyber agency who act as expert advisors on the exhibition. This ground-breaking exhibition will explore a century's worth of communications intelligence through previously unseen artefacts from the incredible collections of GCHQ and the Science Museum Group, and rich personal and technological stories that underpin secret and secure communications past, present, and future.
Top Secret will reveal the story of Alan Turing and the team at Bletchley Park who broke the Enigma code in 1941, reveal spy-craft developed during the Cold War, and investigate the technologies that have kept communications safe and revealed secrets of others with world-changing consequences over the last 100 years.
Visitors will be invited to step inside this fascinating world and hear from the individuals carrying out top secret work to defend against terror attacks and serious crime, and discover the challenges of maintaining digital security today. Visitors will also have the opportunity to challenge their friends and family to become codebreakers in an interactive puzzle zone.
To find out more about the exhibition visit the Science Museum's website.
Top Secret: From Ciphers to Cyber Security opens on 10 July 2019. Tickets are free and can be booked online.
Find out more about QinetiQ's Cyber Security capabilities here.
Follow us on LinkedIn, Twitter @QinetiQ and Instagram @qinetiqgroup where more will be revealed!