STEM Outreach Programme
20/02/2023
Connecting with our local communities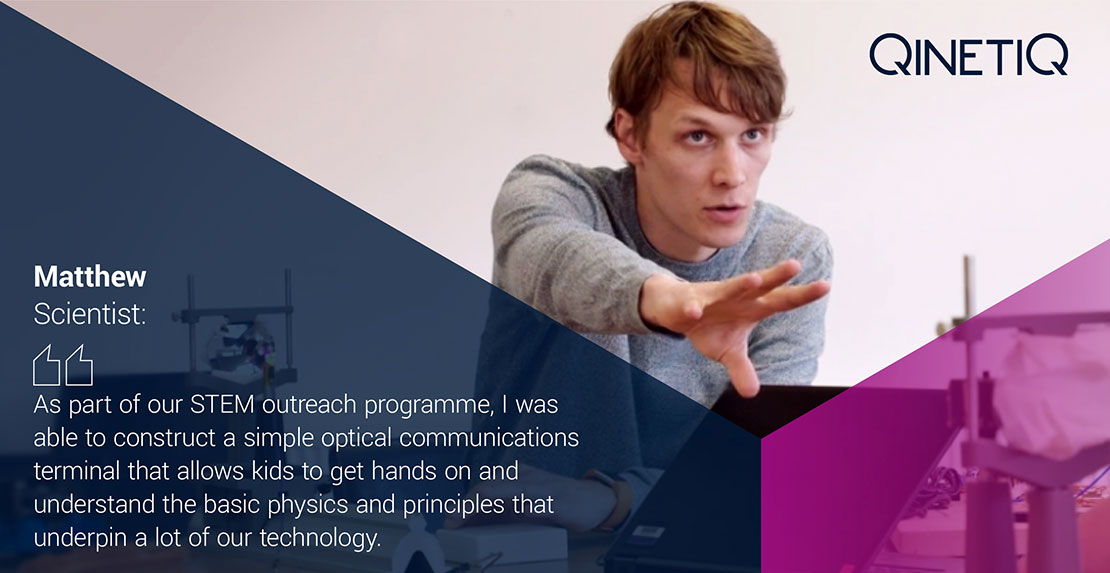 At QinetiQ we are committed to being a responsible and sustainable business, and part of that involves making a positive difference to the communities where we live and work.
One area where our people can chose to focus their volunteering efforts is through our Science, Technology, Engineering & Maths (STEM) outreach programme – designed to inspire the next generation of scientists and engineers.
At our global recognition Gala last summer, Matthew was celebrated as the winner of our Community Award for the work he has done in his own time at evenings and weekends, developing three new activities to be used for STEM engagement: a coffee can radar; a free space optical communication demonstrator; and a fibre optical communication demonstrator.
These easily understandable activities explained the concepts of radar and optical communication to primary school-age children and above. Matthew has completed calculations and measurements to ensure that the demonstrations are safe for use by non-expert users and the general public.
After the activities were developed, Matthew then taught seven other STEM volunteers on the operation of the demonstrations; writing scripts and materials to ensure consistency in delivery with a clear explanations of the activities.
Matthew's work has opened up a new area of interest for STEM engagement around radar and optical communication, engaging the scientists of tomorrow and encouraging a career in STEM related subjects.
Find out more about Matthew, and his colleagues Diana and Chris in the film below.